Elon Musk Changes Dogecoin Profile Picture, Dogecoin Still in the Green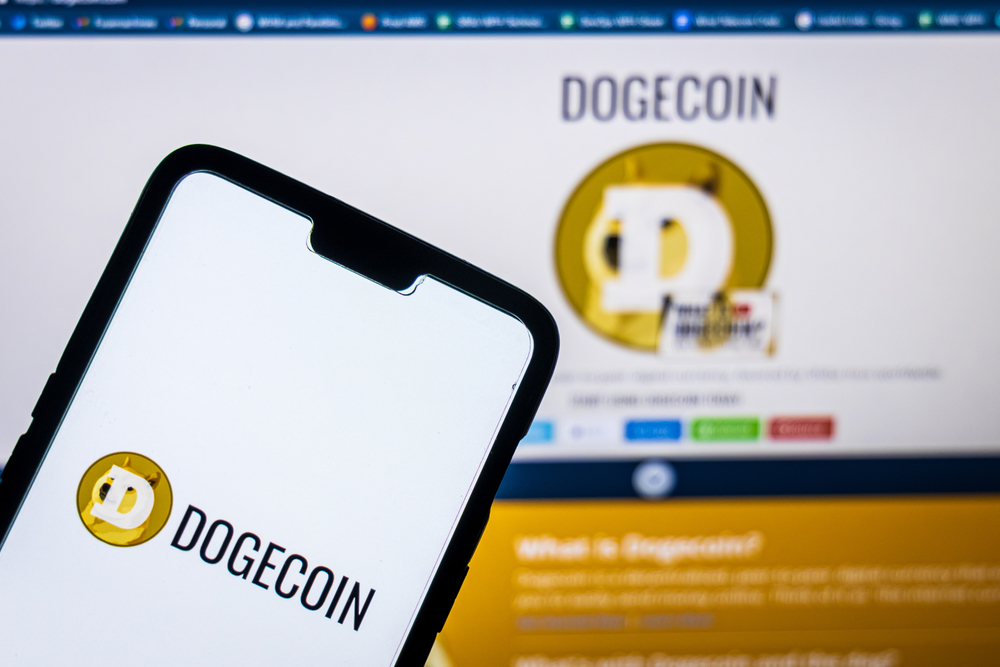 Tesla billionaire, Elon Musk may have done the unexpected, in view of his support for popular meme token, Dogecoin. After several weeks of sporting a Dogecoin-inspired profile picture in which he donned aviator glasses, the SpaceX founder has finally changed the picture. According to reports, his actions were prompted by the rollout of SpaceX's rocket booster. His current profile picture now features an image of the starship, announcing its successful launch.
While that may seem like a proper justification for his action, it might not augur well for the price of the meme token, as well as for holders and investors. However, a quick glance at the price of Dogecoin reveals that it remains unbothered by the actions of its most dedicated promoter. Dogecoin is up by almost 6% and trading at the $0.21 price mark. Perhaps the latest general market uptrend kept it from falling.
Elon Musk Equally Bullish About Space Exploration 
Elon Musk remains committed to his Mars goal as he is to Dogecoin. His company, SpaceX has been splurging billions of dollars exploring the outerworld. Elon also announced the launch of SpaceX's space booster via a tweet before changing his picture to reflect his support. The starship's rollout is a watershed moment for the billion-dollar company considering its past unsuccessful attempts.
To some observers, Elon's Musk picture switch might be a chink on his allegiance for Dogecoin, but his comments at the B-word July conference prove that he remains a big fan of the joke token. Without being asked, he mentioned during the online conference that he had large holdings of the most valuable crypto, Bitcoin, including Ethereum and Dogecoin.
Meanwhile, in the past few weeks, Elon Musk has failed to exercise significant influence over the price of Dogecoin. Before attaching the Dogecoin-inspired image to his Twitter profile, Elon's three separate attempts at pumping Dogecoin's price had only moved it by little percentages. Notwithstanding, much of Dogecoin's growth could be ascribed to Elon Musk's influence. From a deep price slumber of $0.004 in early 2021, it experienced over 2000% growth between February and April. As of the bull run in April, Dogecoin attained an all-time high of $0.73. 
Elon Musk Lines Up Upgrade for Dogecoin 
Elon Musk's commitment to Dogecoin is also evident in his active efforts to instil value in it. Originally, Dogecoin was created in 2013 by Billy  Markus and Jackson Palmers to ridicule flagship cryptocurrency, Bitcoin. However, it has found itself among the top 10 cryptocurrencies by market capitalization; thanks to Elon Musk and the burgeoning Dogecoin community.
In July, the Tesla billionaire threw a shade at the payment networks of Bitcoin and Ethereum, comparing them to Dogecoin. He declared that Dogecoin's network boasts of higher throughput and lower gas fees than the former two. This came on the heels of an impending upgrade lined up for the network. However, some experts were quick to remind Elon that its network is a fork of the Litecoin blockchain and any significant change would require devs to split both networks, thereby undermining the security of the meme token's network.