Dogecoin Reaches Two month High Following Impressive Run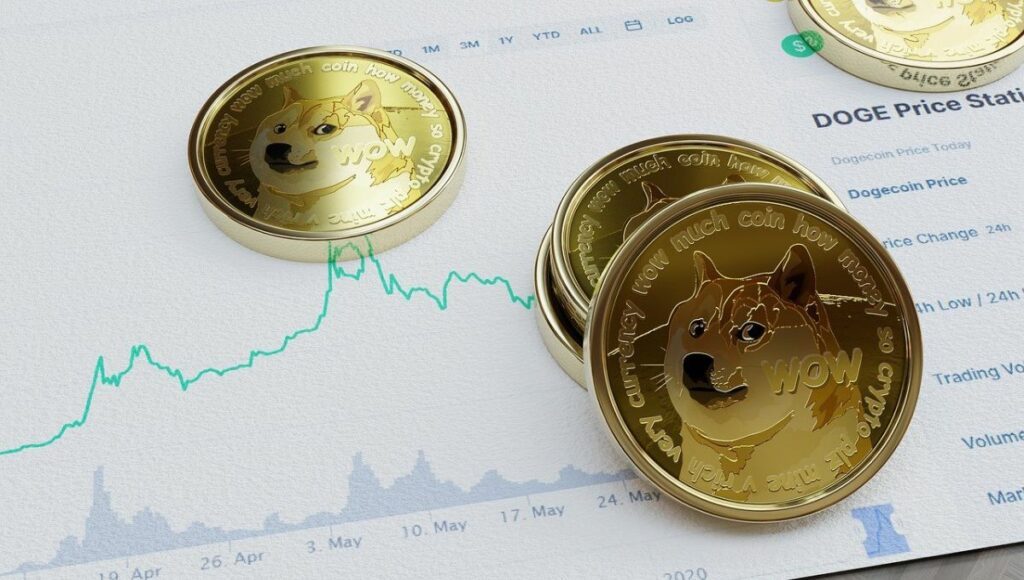 In the wake of a recent market uptrend, Dogecoin has attained another milestone, reaching a two month high as the new week begins. Dogecoin has had an impressive rally to $0.34 after gaining 11% on the day. On a weekly timeframe, the popular meme token has posted a 42% gain since the previous week, as it readies itself for a leap to new heights.
Dogecoin surged past the resistance area of $0.30 from where it resumed a major ride and now, the $1 price mark is in the picture for Dogecoin, in light of recent predictions. In an unexpected downtrend two months ago, Dogecoin and the rest of the market had shed substantial percentages off their all-time high- some 50% while a number of altcoins bled by 70%.
DOGE/USD Source: TradingView
Calls for $1 Increase as Dogecoin Surges
A bull run in May had seen Dogecoin attain an all-time high of $0.73, only to post a 3-month low of $0.16, subsequently. Dogecoin is nearing $0.50 following the recent market uptrend. The token's latest move has spurred calls for "Dogecoin to $1" from members of the Dogecoin community on short video app, TikTok and Dorsey-owned Twitter. 
Still, the $1 calls will be nothing if 'The Dogefather,' Elon Musk drops his support for Dogecoin. Much of the token's success is attributable to Musk's huge influence, and he has been channelling his support through his official Twitter page (@elonmusk). In a related development, Dogecoin gained the support of another industry big player and billionaire, Mark Cuban, who recently in an interview touted Dogecoin as the strongest crypto asset for payments. 
Mark Cuban Hails Dogecoin
Mark Cuban's latest comments are against the backdrop of proposed merch sales by his NBA team, Dallas Mavericks. The American billionaire claimed that his companies have had most of their services paid for in Dogecoin. Cuban noted that Dogecoin is a choice for payments among customers. After a Twitter comment faulted his support for Dogecoin as having an underlying motive, Cuban declared that he only promotes his companies and not the popular meme token.
Elon Musk had acknowledged Cuban's opinion on Dogecoin, noting that he had been the first to point that out. Truly, earlier in August, Elon Musk had argued for Doge that it beats the payment networks of Bitcoin and Ethereum in terms of transaction throughput and costs. He added that improvements were in line for Dogecoin's network. 
Meanwhile, as of August 16, the entire market value of all cryptocurrencies is already above 2 trillion. Last month, it plunged to the depths of $1.2 trillion. If the market continues to pick up speed beyond what it has seen now, Dogecoin could achieve the $1 milestone to the joy of its burgeoning social media community. Dogecoin is closing in on its previous all-time high, however, it is still over 50% below it. Dogecoin is currently the seventh-largest cryptocurrency by market capitalization. Other altcoins are billed to reach and surpass their previous ATHs as well.