Despite Justin Sun's 1,930,830 TRX Gift, Warren Buffett Still Believes Crypto Has No Value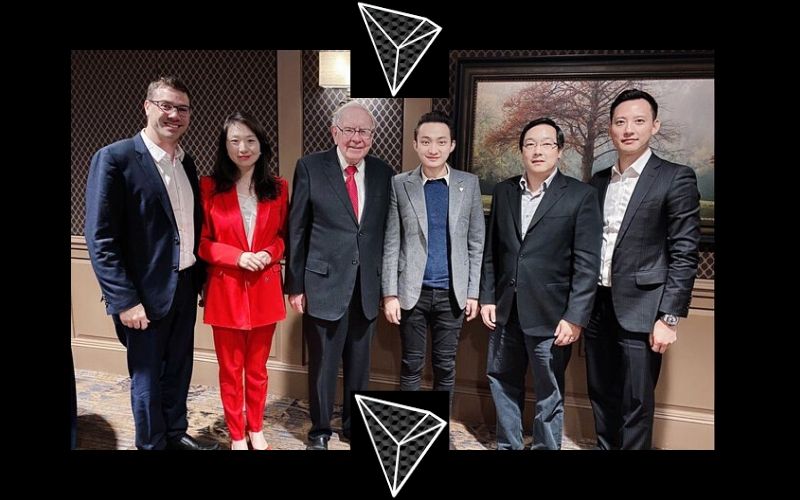 A couple of weeks ago, the CEO of Tron (TRX), Justin Sun, hosted the Octogenarian billionaire, Warren Buffett. The CEO related how interesting the meeting went.
In the process, Justin Sun gifted the billionaire the sum of 1,930,830 TRX. However, despite the huge gifts and Justin Sun's efforts, Warren Buffett is still not convinced that cryptocurrencies have any significant use case.
Warren once again made his stance known on Monday 24th February 2020 during a video interview with Becky Quick on CNBC's Squawk Box.
In his thought regarding cryptocurrencies, he said they basically have no value and have nothing to produce.
Warren said, "Cryptocurrencies basically have no value and they don't produce anything. I don't have any cryptocurrency and I never will."
Warren Buffett Speaks About His Lunch with Justin Sun
Justin Sun desires to change Warren Buffett's long-time stance regarding Bitcoin and cryptocurrencies. The attempt to have a round table discussion with him last year in a charity lunch failed.
However, the lunch eventually took place a couple of weeks ago when the crypto community list expected.
Speaking about the lunch during the interview, Warren Buffett said, "When Justin and four friends came, they behaved perfectly and we had a very friendly 3½-hour dinner and the whole thing was a very friendly exchange of ideas," Buffett said. He added that neither he nor Sun changed their stance on bitcoin."
Binance CEO Changpeng Zhao Reacts to Warren Buffett's Comment
The CEO of Binance, Changpeng Zhao has reacted to Warren Buffett's confession about cryptocurrencies by praising Justin Sun's unwavering effort to convince the billionaire.
He shared, "Justin Sun? He knows how to sell that bitcoin? Or we can consider that's "burned"? Nice effort, but you can only take a horse to water… This is why I rarely try to convince anyone. Their choice. Crypto doesn't have to be used by everyone. My grandma never used USD."
😂 @justinsuntron? he knows how to sell that bitcoin? Or we can consider that's "burned"?

Nice effort, but you can only take a horse to water…

This is why I rarely try to convince anyone. Their choice.

Crypto doesn't have to be used by everyone. My grandma never used USD. https://t.co/3iHeAp16H7

— CZ 🔶 Binance (@cz_binance) February 24, 2020