Those Days When Bitcoin (BTC) Pumped by 500% – 1000% and XRP by 3000% will Resurface –Crypto Joker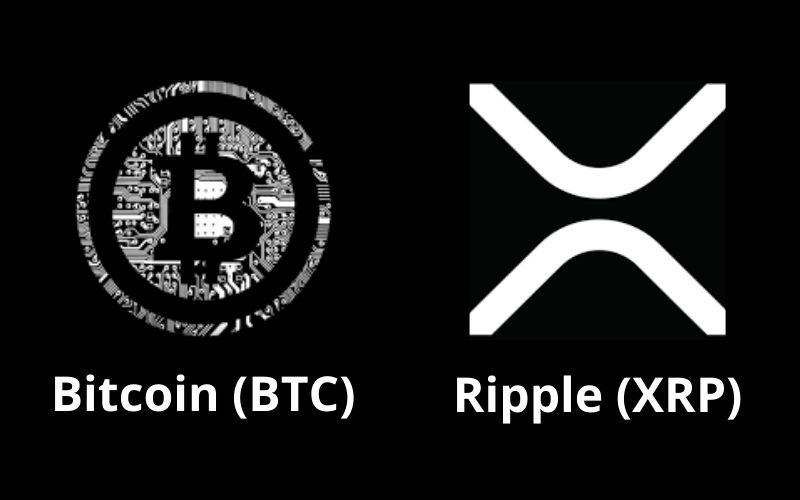 A Twitter user that could be termed a Crypto Joker according to his name on the Micro-blogging platform has some hours ago quantified the possibility of the repeat of Bitcoin (BTC) and Ripple's XRP bullish price history.
In the tweet, he reminded the cryptocurrency community members of those days when BTC and XRP experienced parabolic price movement that aided them to record their price all-time highs.
Aside from the points above, in the last decade, Bitcoin (BTC) topped other assets in terms of performance, owing to the surging trend maintained since inception.
These histories of Bitcoin and XRP could have brought about the Crypto Joker's assertion. He believes that what was possible in the past is as well possible now.
He said those days when BTC price surged by 500% to 1000% and XRP price surged by 3000% are still coming to replay, believing that unbelievable events will be witnessed in the crypto sphere this year.
Joker shared this, "Remember those days when BTC pumped 500% – 1000% in a couple of months? When XRP pumped 3000%? Those days are not doomed! They are coming! 2020 is full of unthinkable events!'
remember those days when #BTC pumped 500% – 1000% in a couple of months? When #XRP pumped 3000%?

Those days are not doomed!
They are coming!

2020 is full of unthinkable events! #Bitcoin #cryptocurrency #XRPCommunity

— JOKER (@KiaCrypto) March 6, 2020
Bitcoin Halving is Around the Corner. Could the Event Bring the Joker's Prediction to Reality?
The arguably most anticipated event in the cryptocurrency ecosystem at the moment is Bitcoin halving. This event will have the miners' rewards reduced by half (50%).
Virtually all the crypto analysts and pundits believe that the upcoming halving will make the patient Bitcoin investors smile to the bank due to the past scenarios.
The fact that other cryptocurrencies such as XRP benefitted greatly from the outcome of the last Bitcoin halving increases the possibility of seeing a repeat of history.
As of now, no one can throw the Joker's assertion underfoot until after the much-awaited Bitcoin halving.
Expected Price for Bitcoin (BTC) and XRP if the Joker's Prediction Plays Out
At press time, Bitcoin (BTC) and XRP are trading at $9,117.25 and $0.243941 respectively. BTC's all-time high is $20,000, while XRP stopped at $3.84 in January 2018 before the devastating price retracement.
So, if the parabolic price movement of 2017 bull market reoccur, or better still, if Bitcoin surges by 500%  – 1000% and XRP increases by 3000% according to Joker's prediction, then BTC should be expected to be priced between $45,500 and $91,000 in the coming months. While XRP would be priced around $7.
No one can ascertain if the prices estimated above could play out. However, the repeat of history is common in the crypto space.
Note: Not Financial Advice.