David Schwartz: I Hold More Than 1,000,000 XRP and Less Than 10,000,000 XRP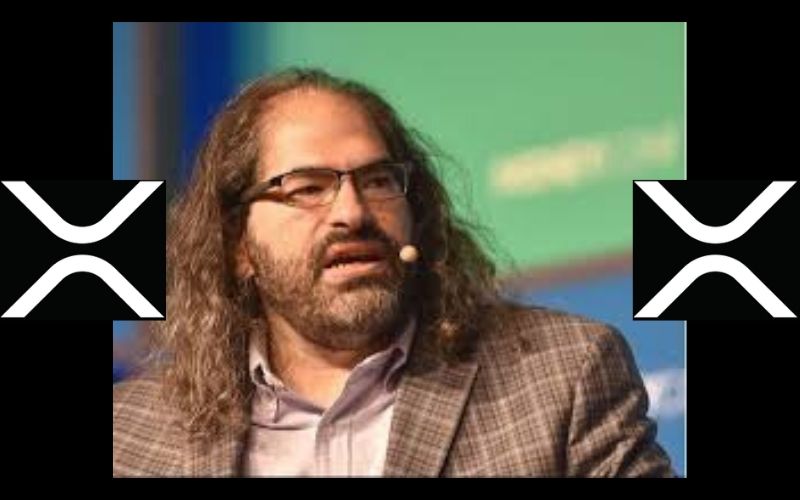 The chief technical officer at Ripple, David Schwartz, has revealed the range of the number of XRP in his portfolio, indicating that he's one of the few whales in the XRP community.
Schwartz, who is one of the creators of XRP Ledger, revealed that he currently holds more than 1,000,000 XRP that is valued at $555,000 at the time of publishing.
The Ripple CTO also pointed out that he would quit his job when XRP hits $1.
He made this revelation in a thread of tweets started by xrpdarren on 24th November 2020.
Read Also: Ripple CTO David Schwartz Says Bitcoin (BTC) Won't Drop To Zero, Contradicts Jim Rogers
Although Schwartz did not reveal the actual amount of XRP he currently holds, he said the number is more than 1 million and less than 10 million. Considering the $0.55 per XRP, the number implies that he currently holds between $555,000 and $5,500,000 worth of XRP.
Let's just say more than 1 million and less than 10 million.

— David "JoelKatz" Schwartz (@JoelKatz) November 24, 2020
David Schwartz had sometimes this year revealed his crypto portfolio and bad crypto asset investment decision he once made.
A few weeks ago, the Ripple CTO revealed that he lost $300,000 to a number of completely worthless crypto assets, such as TIX, DICE, FLASH, VEZT, AMP, SIG, BEE, KIND, PRYZE, KUDOS, NRN.
He spoke about the huge loss in a post on Quora, where a general question to know anyone that has lost money while trading Bitcoin (BTC) and any other digital assets was asked.
Schwartz wrote, "Absolutely. Not as much as I've made, but yeah, I've bought quite a few cryptocurrencies that turned out to be disasters. Here are just a few cryptocurrencies that I bought that I ultimately had to write off as worthless…
"My total losses, just on tokens that become completely worthless, is just over $300,000."
Read Also: David Schwartz Says Ripple Is Making Strategic Adjustments to Enhance XRP
Moreover, in October 2020, the Ripple's top executive revealed that he sold 40,000 ETH at $1, BTC at $750, and XRP at $0.1:
"My decision to derisk was made in 2012 or so when I discussed investing in cryptocurrencies with my wife. She insisted we agree on a derisking plan right then. And I must say that every bitcoin I sold for $750 or XRP for $0.10 hurt…
I [still] own XRP and BTC as well as small amounts of BAT and ETH, and very small amounts of a few others."