CZ Blocked CEO of OKEx on Twitter as Soon as Binance Hints at System Pause. Here is why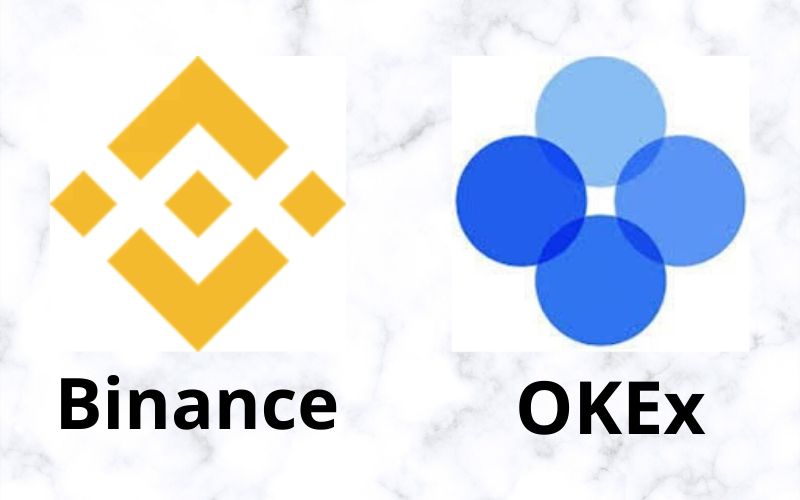 The CEO of Binance exchange, CZ (Changpeng Zhao) has just blocked the CEO of OKEx, Jay Hao after the latter suggested a seemingly lasting solution to the cause of system pause recently announced by the exchange.
As soon as CZ announced the trading suspension via his Twitter handle, Jay Hao came up with a suggestion expected to help Binance out, as it's usually said, a friend in need is a friend indeed.
In his tweet, he averred that Kafka is a message queue system for a log. He opined it isn't enough for the trading system, which could have initiated the problem that surfaced. He then asked whether CZ needs his helping hands for a proper solution.
Jay Hao shared this, "Hey CZ, technically Kafka is a message queue system for log, it's not enough for trading system thus the broker problem will always occur. Need help?"
It seems the motive adopted by OKEx CEO to help Binance didn't go down well with CZ who went ahead to block his companion and competitor in the crypto business on Twitter.
Jay Hao came back to share the report of the incident, and how he was not only ignored by Binance CEO but also got permanently/temporarily blocked.
"Seems my help has been turned down right away. I thought CZ Binance believes blockchain community is open and free. My fault," Jay Hao shared.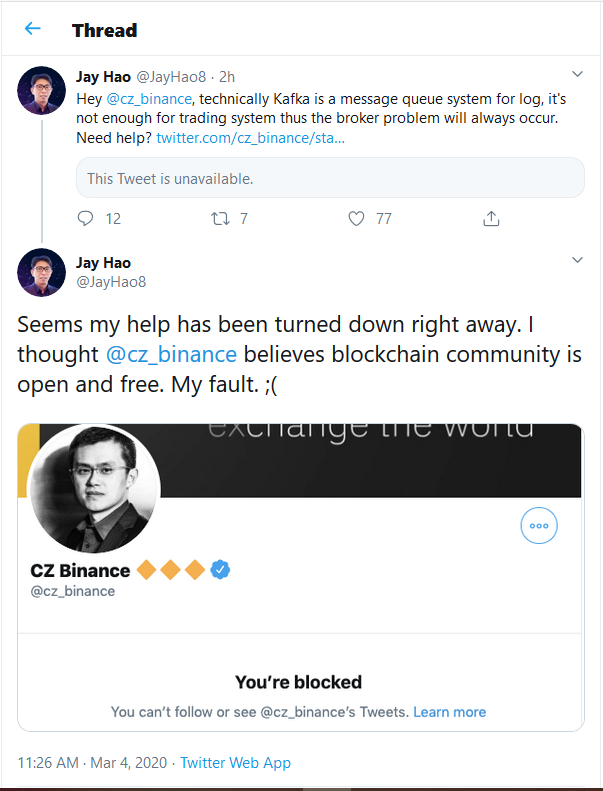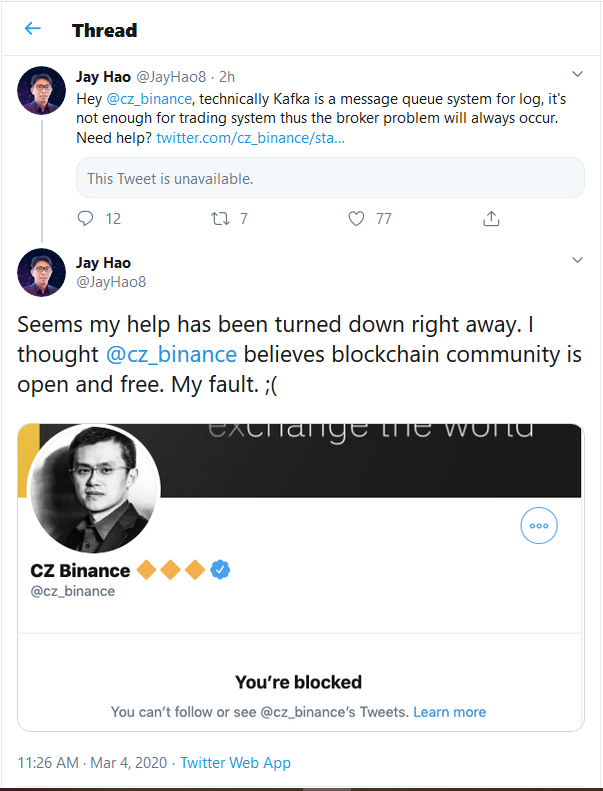 Binance Trading System is Back Online
After the Binance trading system was paused for about an hour, CZ Binance has finally announced that the system is fully back online, and trading can continue right away.
https://twitter.com/cz_binance/status/1235166048908910594
In the build-up to the full trading resumption, CZ had tweeted to inform the users having incorrect balances to reach out to the Binance help desk for a quick solution.
He wrote, "Cancels are working, some delays in status updates for a very small number of users. If your balance is showing incorrectly, have a quick chat with our Helpdesk, it will be fixed quickly. And also will be fixed for everyone very soon."