CZ Binance Suggests What Could Serve As a Sure Solution to Ethereum High Gas Fees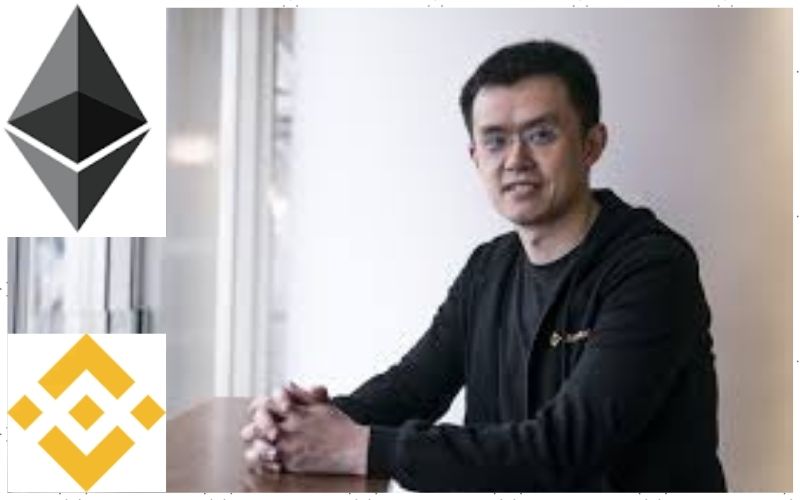 The CEO of Binance, Changpeng Zhao, popularly known as CZ, has suggested a sure solution to the issue of the continued increase in gas fees experienced by Ethereum.
He made this known on Twitter some hours ago after he was asked whether he would like to see more decentralized finance (DeFi) projects on the Binance Smart Chain (BSC). CZ thinks bringing more Ethereum DeFi projects to the Binance Smart Chain would reduce the load on the Ethereum network and also lower the ETH gas fees.
Between Crypto Enthusiasts and CZ Binance
"CZ, you and your team Binance Are accomplishing great thing with Binance Smart Chain.. Question tho, Would you love to see more Defi projects migrate or start on BNB smart chain?! Farming and defi seem to be the big wave, Thoughts??" a user asked.
In response, CZ said he would love to see the migration of more DeFI projects from Ethereum network to Binance Smart Chain, to reduce the ever-increasing transaction fees that keep enriching Ethereum miners.
"Of course, love to see more DeFi projects migrating over, and lessen the load on ETH, and hopefully, reduce the gas fees there a little too," CZ responded.
https://twitter.com/cz_binance/status/1305008604420825090
However, CZ Binance was quick to disclaim any notion that sees BSC as an Ethereum's replacement:
"BSC never aimed to replace ETH, BSC is just ETH-compatible. Smart projects are giving their users more options. Option for cheaper fees."
https://twitter.com/cz_binance/status/1304634359744360451
CZ further mentioned the progress of Binance Smart Chain compared to Ethereum network.
He tweeted, "Binance Smart Chain (BSC) transaction volume reached 10% of ETH network a couple days after launching. Let's help bringing down the gas fees."
https://twitter.com/cz_binance/status/1304998423293116421
DeFi Projects That Are Currently Running On Binance Smart Chain (BSC)
At the time of filing this report, a total of eight DeFi are running on the Binance Smart Chain:
Burger Swap
Bakery Swap
ForTube
Bounce Finance
Spartan Protocol
Stake Cow
Peach Swap
Cream Finance
Join us on Twitter
Join us on Telegram
Join us on Facebook