Crypto Big Gun John McAfee in Heated Contest to Win US Presidential Ticket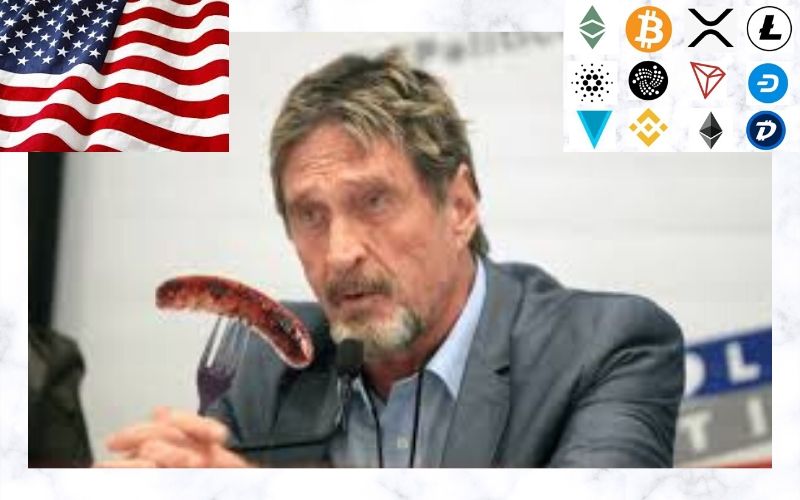 The crypto big gun John McAfee is presently contesting with other Presidential candidates in the Libertarian Primaries. Going by the present results, he has the tendency to win the Presidential Ticket eventually.
McAfee is a well-known personality in the cryptocurrency space and many crypto enthusiasts believe he's a Bitcoin Whale, but his recent display of disinterest in the digital currency could one think otherwise.
Obviously, the 74 years old crypto lover has a growing passion to lead the United States of America as the President. His interest in cryptocurrency-related activities is the first-hand assurance that the crypto community in the US would throw their weights behind him. This would help him realize his ambition and to also aid the growth and development of cryptocurrency in the geographical region.
Initially, the crypto community had two candidates in the presidential race. More hope was centered on Andrew Yang's enthusiasm.
But he later faltered the hope of the several crypto enthusiasts by dropping out of the presidential race, citing a slim chance of victory.
The only man representing the cryptocurrency community, with the possibility of winning the Presidential Ticket in his Political Party is John McAfee.
John McAfee Could Win the Presidential Ticket
A few minutes ago, John McAfee shared his outstanding performance in the ongoing Libertarian Primaries. The North Carolina results reveal the strength of McAfee in the area.
In the tweet, he captioned an update that has the statistics of the performances of all presidential candidates in the Libertarian Primaries.
He pointed out that he's in a statistical dead heat with the front runner for nomination.
"To my Campaign team: Let's thank our North Carolina team for mobilizing votes in the Libertarian Primaries. Our primaries have just begun And the North Carolina results show that I am in a statistical dead heat with the front runner for nomination. Let's continue this roll," John McAfee shared.
To my Campaign team:

Let's thank our North Carolina team for mobilizing votes in the Libertarian Primarries.

Our primaries have just begun
And the North Carolina results show that I am in a statistical dead heat with the front runner for nomination.

Let's continue this roll. pic.twitter.com/G8zIpzowyq

— John McAfee (@officialmcafee) March 6, 2020