A popular cryptocurrency trader and analyst, Credible Crypto, believes that the Ripple's digital token XRP is poised to outperform the second-largest digital currency by market capitalization, Ethereum (ETH) in the next bull market.
Expect XRP to Outperform Ethereum (ETH)
Credible Crypto's assertion about the possible price action of XRP and Ethereum (ETH) came after a cryptocurrency pundit, identified on Twitter as The Scanalyst, shared an opinion to corroborate Credible Crypto's previous opinion regarding the trend of the two top digital currencies.
The Scanalyst tweeted, captioning an illustrative chart, "XRP. Seen posts surrounding the ETH pairing with XRP after Credible Crypto's video. Looks primed from my perspective also. The existence of that elongated FU wick to the downside violating structure followed by closure back within also cogent imo."
In response to the user's observation, Credible Crypto tweeted to further explain the chart that shows the bullish market structure of the XRP/ETH pair:
"People are starting to take notice. I'll say it again – expect XRP to outperform ETH over the coming months. Has nothing to do with fundamentals or my affinity towards either coin – just the charts, plain and simple."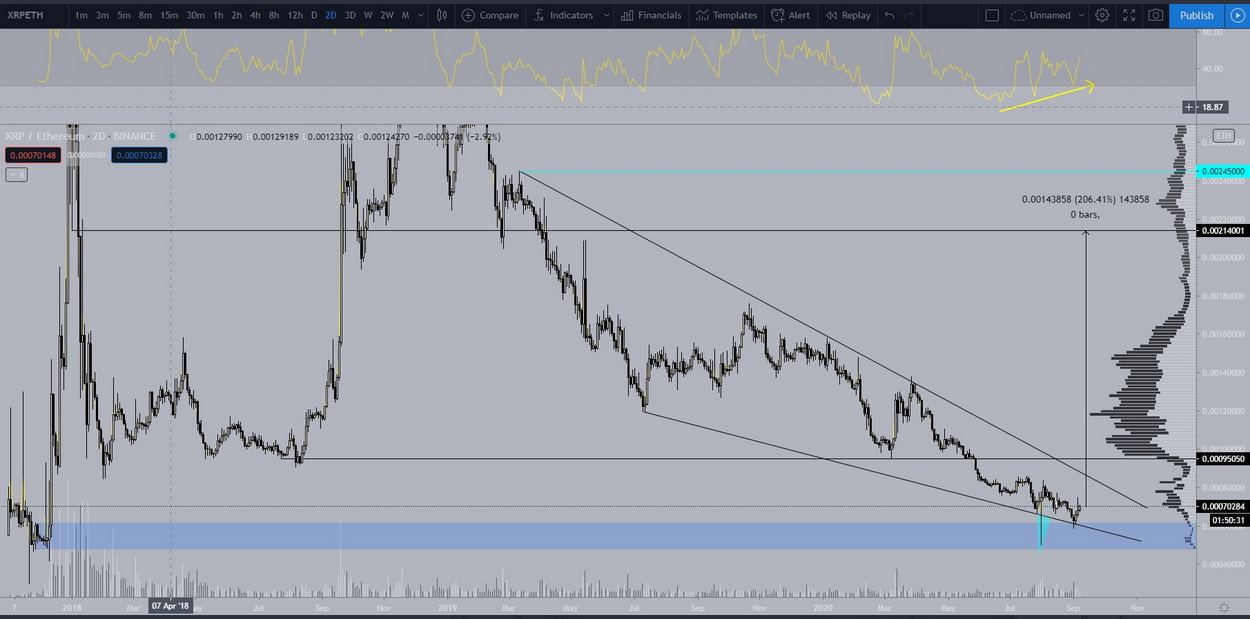 The top crypto analyst further stated that Bitcoin (BTC) has to first reclaim a key level before XRP can fully display its bullish capability.
Credible Crypto noted:
"We are getting some relief across the board. BTC likely to $10,650 ish, ETH to $360 ish. Break those levels and the bottom MAY be in. Fail to do so and we get one final leg down. Regardless, the worst is now over [in my opinion]."
Another Crypto Analyst Bitcoin Jack Has Similar Opinion
In corroboration with Credible Crypto's assertion regarding the trend of Bitcoin, another leading analyst identified on Twitter as Bitcoin Jack his of the opinion that the first and largest cryptocurrency will possibly hold support around $10,000 and restart the expected bull rally.
Bitcoin Jack tweeted, "If BTC is in a bullish trend, this is a level of support that should hold. Historically at pullback levels that – in a bullish market – always held. If not – we are in for far more trouble, but I think the odds for holding support and bouncing are good."
Join us on Twitter
Join us on Telegram
Join us on Facebook