Cardano Founder Charles Hoskinson Says XRP Is Not a Security but Questions Its Mode of Distribution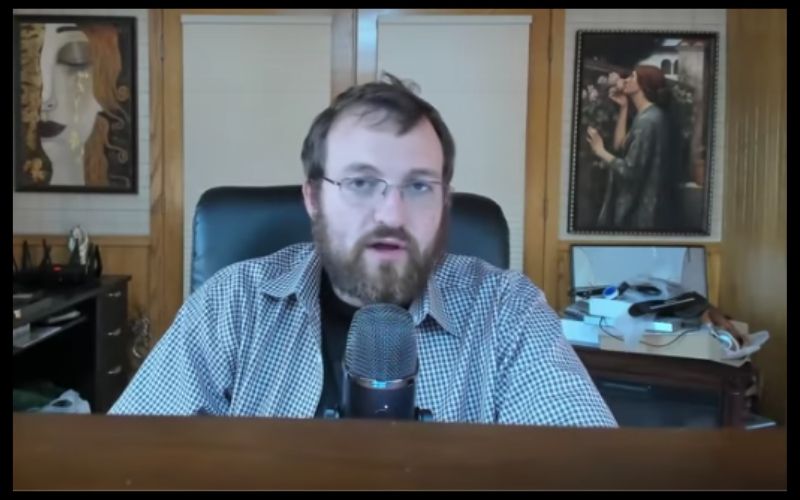 The CEO of IOHK, Charles Hoskinson, who is the creator of Cardano (ADA) has recently shared his opinion regarding the lawsuit between the United States Securities and Exchange Commission (SEC) and Ripple, the San Francisco based cross-border payment firm.
In the lawsuit, SEC accused Ripple and two of its top executives of selling over $1.3 billion worth of XRP it terms as a security.
Reacting to the lawsuit, Charles Hoskinson admitted that Ripple's digital token XRP is not a security, but questioned its mode of distribution.
Read Also: Even If XRP Is Declared a Security, Ripple Would Still Succeed –Brad Garlinghouse
In a series of AMA videos, Hoskinson, explained how digital assets transform into various forms from one period to the other, which make them difficult to categorize by regulators.
Hoskinson noted:
"The problem with cryptocurrencies is they do everything and nothing. And some days, they look like securities, some days they look like commodities, some days they look like currencies and some days they look like something else entirely.
In many ways, cryptocurrencies are the stem cells of finance. A stem cell is like a supercell and basically, it can become a heart cell or a brain cell or so forth. And regulation is a little difficult because more often than not regulators like buckets. So they don't see stem cells, they see the heart cells and the brain cells and then there's regulatory agencies connected to that system." 
Read Also: PayPal Decides Not To Support XRP. Here Is Why
XRP Is Not a Security, but Its Mode Distribution Is Questionable
Hoskinson believes XRP is currently not a security, but he thinks that the digital token acted like a security at inception. He also stated that the mode of distributing the digital token seems to be the major issue:
"In my prior statements, I said I don't think XRP is a security, and I think in its current form, its current use and the level of decentralization the ecosystem has, that that's certainly true. Was Ripple a security at some point during its life? I'm sure a fair argument could be made."
"I believe that XRP is not a security at least in the general sense, and I go back to that stem cell argument. There is certainly security-like behavior and it's deeply puzzling to me, for example, in the age of smart contracts why an actual real company would be responsible for distribution of a token.
"Now that makes no sense. You don't have to do that when you have an already existing, functioning network. So that alone is problematic, especially when there's discretion amongst the custodial company to spend that." 
Read Also: Charles Hoskinson Forgets Rivalry, Congratulates Ethereum's Vitalik Buterin for a Job Well Done
What Happens To Crypto Industry If Ripple Loses the Case
The creator of Cardano (ADA) stated that he does not think that the crypto industry will go down with Ripple if it eventually loses the case:
"I don't believe for a moment that for example if Ripple goes down and XRP burns down in fire, that somehow the whole industry is going to fall apart and everything is going to be a security, Ethereum and on down. It's just not going to happen. I don't believe that at all.
"I think, frankly, the big fight that's going to happen in 2021 is going to be the proof-of-stake fight. Does proof-of-stake make a cryptocurrency a security or not? It's my belief the answer is no. However, this has never been litigated. Much like proof-of-burn has never been litigated as a distribution mechanism.
Read Also: Brad Garlinghouse: Ripple Could Later Leverage Other Digital Assets Aside from XRP
"It's one of those open questions in the cryptocurrency space. Ethereum too is going to force that conversation, much like Libra forced the conversation for stablecoins and brought them into the forefront. So what's going to happen with XRP is if they win, the Ripple people win, it would probably make it much more difficult to just blanket-call a cryptocurrency a security."
---
Follow us on Twitter, Facebook, and Telegram