Cardano (ADA) Roadmap Not Connected to Ethereum 2 –Charles Hoskinson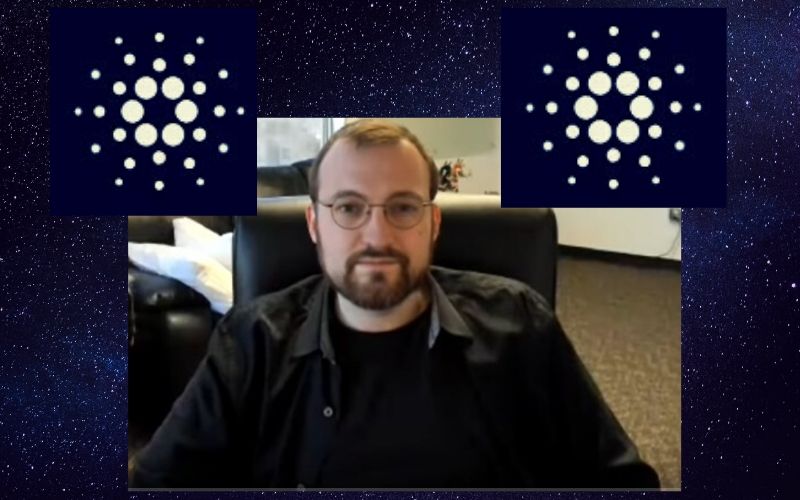 Charles Hoskinson, the CEO of Cardano has recently disclaimed the fallacy going around the crypto media about Ethereum 2 copying Cardano.
He pointed out in a tweet some hours ago that there is no evidence to show that the EF or the ETH2 roadmap has any connection with Cardano's roadmap and technology, stating that both projects are distinctly different.
He said, "I'm seeing some articles floating around about ethereum 2 copying Cardano. There is no evidence that the EF or the ETH2 roadmap is in any way connected to Cardano's roadmap and technology. Looks like we are on completely divergent paths and that's a good thing for us all."
Vatalik Buterin Denies Copying Cardano
As soon as the multiple ETH2 independent testnet was released, Ethereum Foundation implored the interested users to test its features. However, the testing ended in an unexpected conclusion at some quarters.
It all started with an active Reddit user identified as Tradefeedz who shared his experience with the new project. He came up with a screenshot to prove that the architecture of Ethereum 2.0 has a great similarity with Cardano's.
He furthered to claim that ETH2 testnet is copying Cardano slot and epoch architecture. This allegation went viral and attracted the attention of Ethereum co-founder, Vitalik Buterin after the discussion was transferred to Ethereum's subreddit.
Buterin then sarcastically answered the question by comparing Ford and Tesla cars. He said the latter should also be accused of plagiarizing the former for making cars with 4 wheels.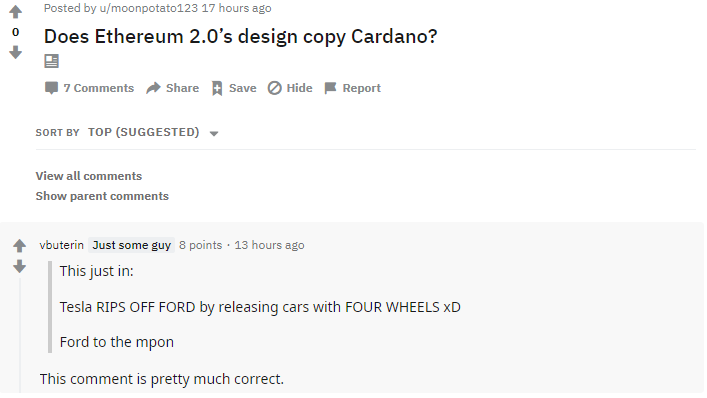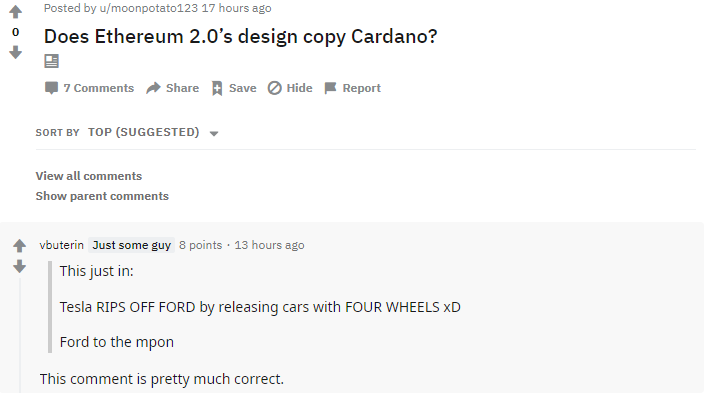 Image Credit: Reddit.com