Bitcoin Price Is About To Test $48,000 Resistance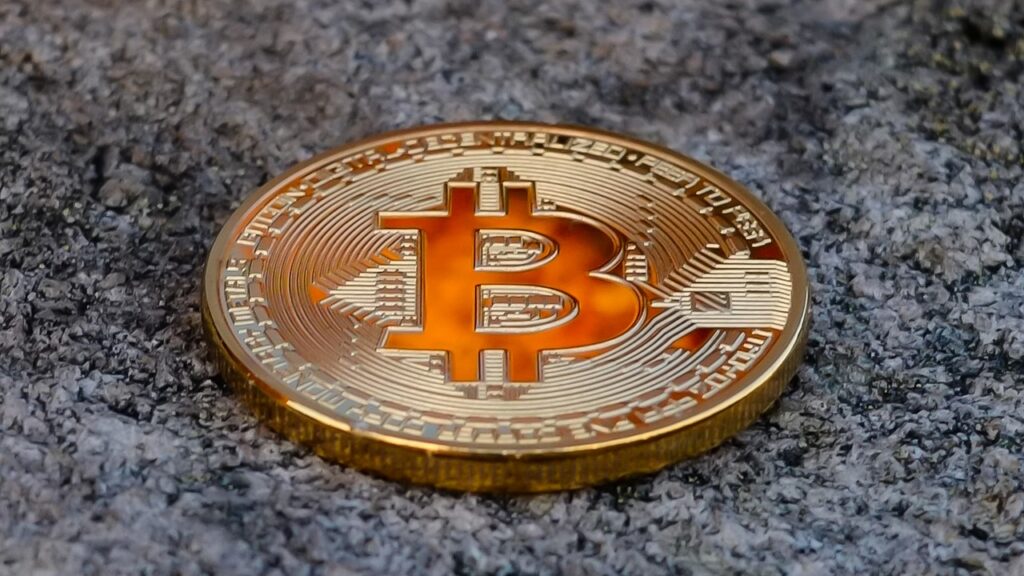 A merger around the $46K to $48K price level on the Fib retracement shows that Bitcoin is attempting to surge past a strong resistance. Also, several short-term timeframes indicate weakness and suggest that Bitcoin price is on an uptrend.
BTC Remains On A Rally
After reaching a local low of less than $30K, Bitcoin's price has been rising. It continued its rising after creating a higher low six days ago. It has even created a multi-month peak price of $46.8K, which it did yesterday. It is about to attain a crucial resistance level around the $47K – $48K range. 
This resistance is formed by the horizontal resistance area, the short-term 0.619 and 0.515 Fib retracement levels. If BTC can reclaim this level, it would be strong proof that market sentiment remains bullish. But, there are mixed signals from other technical indicators. The relative strength index (RSI) indicates a bearish divergence, while there is bullishness on the moving average convergence divergence (MACD) and the stochastic oscillator.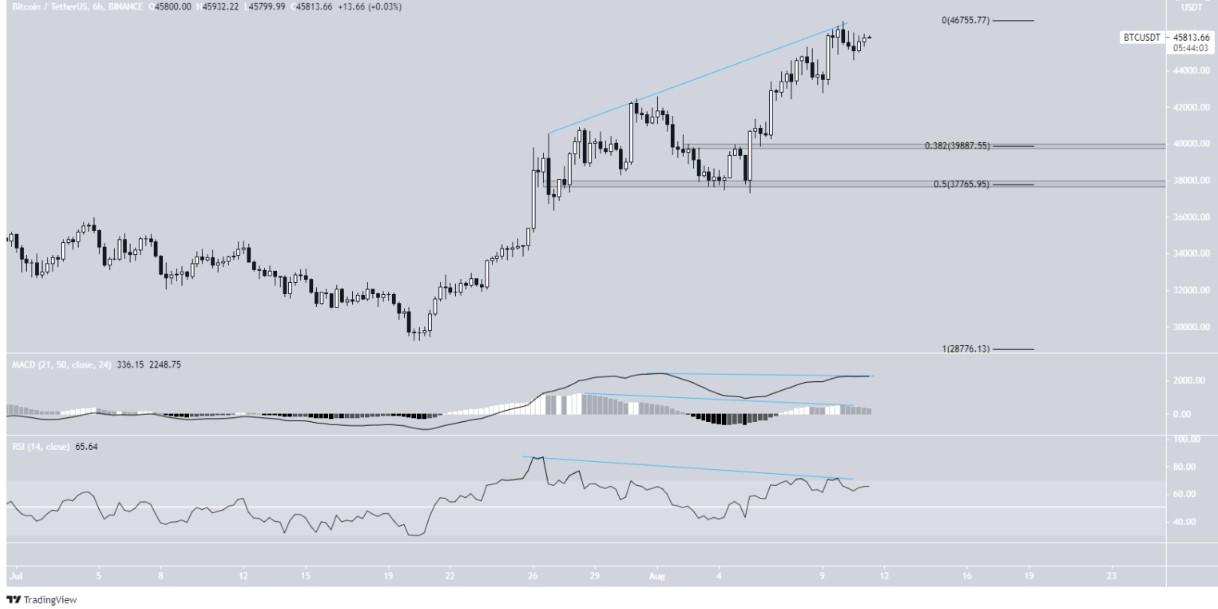 BTC/USDT chart. Source: TradingView
Agreement On The 6-Hour Chart
The RSI and the MACD are also indicating several bearish divergences on the 6-hour and 2-hour charts. If there is a decline, the nearest support level would be around $40K and $38K levels.
These levels correspond to the 0.383 and 0.514 Fib retracement support ranges. Thus, it is likely that BTC would attain a top around the resistance ranges mentioned above.
Even though the short-term wave count shows that Bitcoin price is on bullish impulse wave 5, there aren't any clear indications on the long-term wave count. Using the waves 1-3 lengths would result in a target of $47.8K, but projecting the length of wave one leads to a target of $47.3K.
More Proof Of BTC Uptick 
On-chain blockchain analytics platform, Kaiko, opines that the clampdown on cryptocurrency miners in china has caused a continual shift in trading activities from China to the EU and US.
Various metrics show that the 200-day simple moving average currently holds prices over the $45K levels. Several accounts still traded more than $1 million last month as it has been in previous months despite the reduction in trading activities last month.
Glassnode data shows that the amount of Bitcoin held by Bitcoin whale wallets is increasing in direct proportion to the increase in BTC price. Thus, indicating buying mode from retail and institutional investors.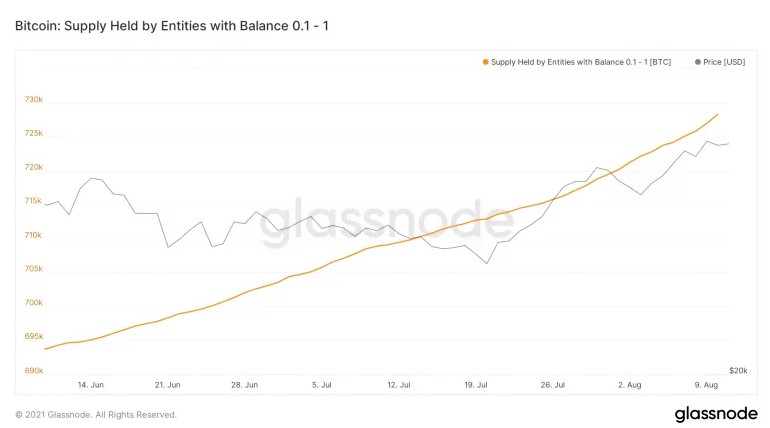 Whales Bitcoin holdings. Source: Glassnode
Like Bitcoin, altcoins are also on a bullish run, with maple finance's head of capital markets, Daniel Kim, suggesting that "the majority of the trading volume are from altcoins, not Bitcoin." He further said, "this is proof that traders are even confident to diversify their crypto portfolio instead of just investing in Bitcoin."
Other altcoins that have posted significant gains in the last 24 hours include XLM, MATIC, BNB, XRP, and ADA. Prices of Bitcoin and the altcoins continue to defy the impact surrounding the passing of the cryptocurrency infrastructure bill being debated by the US legislature.