Bitcoin.org Becomes the Latest Victim in Scam Attack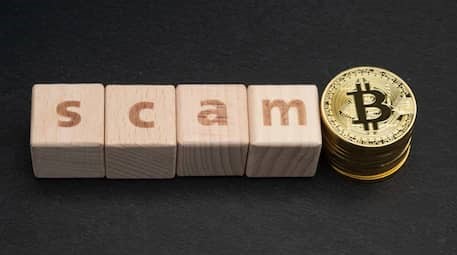 Bitcoin.org site has fallen victim to a giveaway scam attack. The website, designed to support bitcoin development, became the latest victim after visitors reported that the so-called giveaway scheme carted away over $17k in small amounts. Blockchain.com reports that a scam giveaway happened in the early hours of 23 September. 
Visitors Report a Giveaway Scam on the Site
While visiting the site, users reported that they were greeted with a pop-up message, asking them to participate in a giveaway scheme. According to blockchain.com, the pop-up asked them to send money to a BTC wallet with the promise of doubling their funds within a period. The message further added that the reason for the giveaway was to give back to the community. 
The message, which describes bitcoin.org as an affiliate of a Bitcoin foundation, said that only the first 10k visitors could participate in the offer. The pop-up included a QR Code for scanning the wallet and an address. Interestingly, users couldn't access all other functionalities on the site because of the interception.
It was later confirmed that the message was a product of a giveaway scam. These scams pretend to double investors' funds after receiving an amount in cryptos to a wallet address provided in the message. In an actual sense, the investors receive nothing in return and won't recover their sent cryptos. 
As of the time of this publication, the scam address has gotten over $17k worth of BTC in small amounts. This scam comes after a U.K court ordered the site to stop hosting the decentralized crypto whitepaper due to copyright infringement. 
Bitcoin scams have become rampant lately. Crypto paved for alternative payments, thanks to its DeFi protocol. However, the freedom to perform borderless transactions has created opportunities for fraudulent activities and exploitation by criminals.
In late August, it was reported that Australians lost more than $25M to crypto investment scams within the first six months of the year. The Australian Competition and Consumer Commission revealed that crypto-related scam reports in the nation surged 27%, with the number standing at 2,240. The ACCC stated that the scammers entice investors with fake trading platforms with celebrity covers, promising them high returns on their investments. While some platforms allow investors to withdraw their profits through other people's assets initially, others don't offer any profit, with the investors losing it all. 
In the same month, it was reported that victims from the U.K., China, U.S., and Europe lost over $22M in a crypto scam. These victims invested money from their life savings and other sources, believing it was genuine. However, the fraud scheme was eventually uncovered by the U.K. police. 
According to the FTC, Americans between 20 and 39 have lost about $80M in several crypto investment scams since October 2020.