Ben Armstrong Highlights Why Salesforce and VeChain Collaboration Is One of the Biggest In Crypto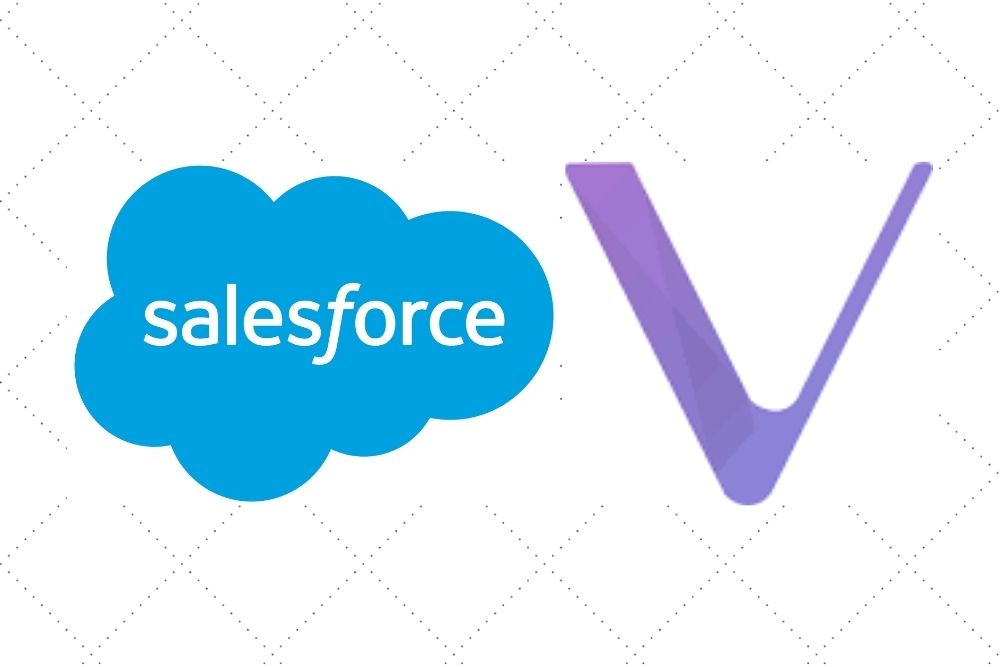 Ben Armstrong, the popular crypto influencer, also known as BitBoy, has recently described the gravity of the collaboration between VeChain, the leading enterprise blockchain platform, and Salesforce, an American cloud-based software company headquartered in San Francisco, which many VeChain enthusiasts don't know.
The major point that the popular YouTuber emphasized is the fact that Salesforce is the number one Customer Relationship Management (CRM) software in the world. He believes that the partnership will massively boost VeChain's exposure, which would bring more of such a big collaboration.
Read Also: VeChain Majorly Featured in Blockchain Report by Shanghai Media Group's English TV Channel ICS
The short video was shared a couple of hours ago via the Twitter handle of "VeChain Investments".
Ben Armstrong noted:
"VeChain partnering with Salesforce… This is going to be using VeChainThor blockchain to do data sharing between different pieces of businesses. If you don't know, Salesforce is a CRM customer… Salesforce is the number one CRM software in the world actually and they've got the biggest building in San Francisco. They've got huge companies everywhere.
"Salesforce is one of the top companies in the world… If you talk about blockchain, if you talk about supply chain, the next obvious step from that will be CRM software, because if you talk about supply chain tracking, the next company integration will be into tracking data system, because where is that data going to go? It's going into the system and get integrated. It's going to be massive. They are official partners. This is one of the biggest partnerships in crypto and I can tell you that VeChain has already got a lot and it's going to keep going for sure, I believe so."
Salesforce and #VeChain $Vet collaboration. One of the biggest if not the biggest partnership in crypto to date.💥 pic.twitter.com/isHaBMLW9v

— VeChain Investment Ⓥ (@VeChainInvest) April 13, 2021
Read Also: A Unique Supply Chain Solution Has Been Implemented On Cardano. Could This Challenge VeChain?
Salesforce Adopts VeChain as the Blockchain of Choice
On 8th April 2021, VeChain Foundation announced a notable enterprise adoption of VeChain blockchain.
According to the Foundation, Daniel Nortje, Director of Strategy and Architecture at Salesforce chose VeChain as the blockchain of choice and successfully connected VeChain's Blockchain-as-a-Service (BaaS) platform, ToolChain, with Salesforce.
VeChain Foundation tweeted, "We're pleased to have worked with Daniel Nortje, Director of Strategy & Architecture at Salesforce. Daniel has chosen VeChain as the blockchain of choice in a sample enterprise adoption case & successfully connected VeChain ToolChain with Salesforce!"
Read Also: VeChain Utility to Be Leveraged By a Top United States Seafood Firm to Boost Traceability
In the report, Daniel Nortje also shared the reason for choosing VeChain as the blockchain of choice:
"Key benefit of working with VeChain was the simplicity of integration. VeChain provides a Blockchain-as-a-Service platform, which meant I did not have to provide any intermediary architecture myself. From what I've seen this is unique to the VeChainThor public blockchain and I thought it was a very good idea, especially for organisations who don't necessarily want to invest in more systems to maintain."
---
Follow us on Twitter, Facebook, Telegram, and Download Our Android App