What Are Some Advantages And Disadvantages Of Accepting Cryptocurrencies For Your Business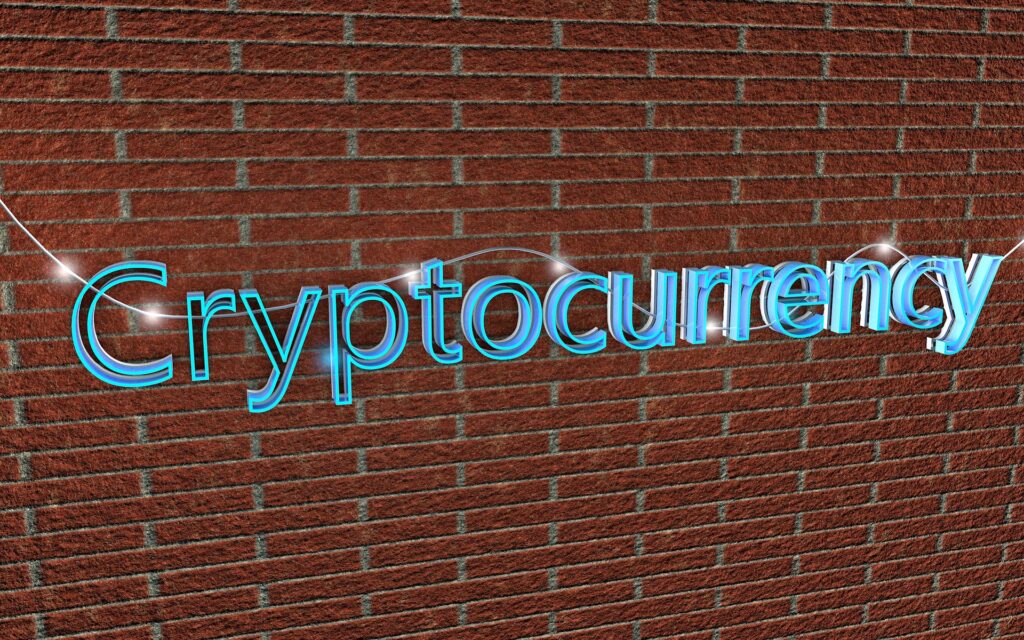 Nearly 5-10% of your customers are likely to be cryptocurrency holders. Is it something you'd be willing to accept if someone chose to pay in another currency? Or perhaps you'd like to give a hand? With companies like Microsoft, and Tesla testing with cryptocurrency payment, now is the time for all firms to assess whether alternate payment methods add value to their customers.
In the current decade, Bitcoin is a widely used cryptocurrency. Bitcoin has developed to become a recognized asset with substantial financial backing since its launch in 2009. Dozens of other digital currencies, like altcoins, are gathering steam, although Bitcoin is the most popular.
As a result, companies are having difficulty keeping up with the flood of payment options. Whatever the future holds for cryptos, businesses need to be aware of the myriad advantages and risks connected with innovative payment systems.
What Is Cryptocurrency And How Does It Work?
To start, it's a good idea to define cryptocurrencies. As previously stated, cryptocurrency is a decentralized currency that is neither regulated nor generated by any bank and the government, but rather via blockchain techniques.
Every transaction is validated by network users, and most activities become public information to prohibit the same consumer from spending the money multiple times. As a result, it's important to recognize that each cryptocurrency is unique and that some currencies provide more privacy and security than others.
What Is The Best Way To Use Cryptocurrencies In Ecommerce?
E-commerce and cryptocurrency complement each other well as they cohabitate and attract tech-savvy customers. As an eCommerce business, you should handle cryptocurrencies as if they were your own. It's yet another option for people looking for a simple and quick way to pay for goods and services. This illustrates that online shoppers have a high appetite for digitally based payments.
When utilizing bitcoin, there is no need to go to a bank, withdraw cash, or even enter credit card info before making payment at checkout. Instead, the same necessity that has pushed the online retail business is driving digital pricing. They could be a great supplement to your current offerings if done right.
The Benefits of Accepting Cryptocurrency for Business
Accepting cryptocurrencies as a form of payment has a number of benefits for businesses:
Cryptocurrency has the potential to open the gate to new demographic groups. Users are typically representative of a more forward-thinking customer that values transparency in their interactions. According to a recent poll, up to 40% of users who pay with cryptocurrencies are first-time buyers, and their transaction amounts are twice as large as those who pay with credit cards.
Introducing cryptocurrency to your company today may help it become more conscious of this upcoming technology. It might also assist the business to establish itself in this important emerging sector, which could eventually include CBDC currencies.
Increases The Value Of The Company
Cryptocurrency is a cutting-edge, technologically enhanced payment system. Your firm will be competitive and innovative if it begins accepting cryptocurrencies right now. It will help your company's brand, generate great news, and entice tech-savvy customers and employees.
Fewer Chances of Bank Scams
There is no such thing as cryptocurrency investment fraud or scam. Unlike conventional payment options such as internet banking, bank cards, or gift cards, cryptocurrency payments never expire. Payment is always received by the recipient in a matter of seconds. Because it is safe and digital, there is no fraud with cryptocurrency.
There Is No Risk Of Personal Information Being Leaked
If you are purchasing something from a retail shop and need to make a payment, you prefer to use your credit card. You must offer your pin number to the seller in order to make a payment. What do you consider to be a safe method? Of course, your pin code is extremely private, and you are under no obligation to disclose it to anyone. This isn't a problem with cryptocurrency. Your private key does not need to be shared with anyone. Even the money you make will be completely encrypted; no one will be able to see your payment details, and it will never be leaked. As a result, it is the greatest method for making anonymous payments.
Quick and Secure Transfer of Ownership
If you have cryptocurrencies in your digital wallet, believe me when I say you own a valuable asset. You can quickly transmit it to anyone without obtaining their permission. You'll need the other user's private key to complete the transfer. There is no price, no stressful scenario, and no documentation necessary for ownership transfer. When compared to other scenarios such as property transfers or bank account closures, you must complete extensive documentation and pay a service fee.
It's aggravating to have to wait for funds to appear in your bank account. With cryptocurrency payments, there is no need to wait. The transactions are often completed in live time or within just a few minutes. The payment process is not slowed by many banks. Fast transaction times are a plus; no one wants to wait in today's era of instant gratification
It will help you save money
Throughout the years, retailers in the United States have spent over $78 billion in credit/debit card service charges. Because cryptocurrencies are independent, they do not require every transaction to be verified by a bank. This means your company will save 2 to 5% on each transaction by eliminating such costs. Firms like PayPal and Stripe are in the same boat. You won't have to share your hard-earned money with banking institutions any longer.
One thing to keep in mind is that many retailer wallets impose a $30 fixed fee. All businessmen must make decisions, and most of them revolve around whether or not they are ready and eager to accept change and the level of difficulty that comes with it.
The Currency Is Accepted All Over The World
A global currency has a lot of advantages, and it's especially useful if your company exports services and commodities or buys supplies from other countries. Cryptos allows you to avoid paying high international transaction fees and currency values.
You Have The Ability To Gain New Customers
Cryptocurrencies are gaining popularity, with more individuals learning about them, adopting them, and even looking to firms like SwissBorg for help managing cryptocurrencies and learning about investing options. Accepting digital currencies will be extremely beneficial to your business as your clients grow more familiar with and utilize cryptocurrencies.
While this is still a growing market, it isn't going to remain for long. It's best if you give your consumers as many payment alternatives as possible. You'll not only draw more customers, but you'll also enhance the likelihood that they'll all make their targeted purchases. Reduce your shopping card rejection rate to enhance income, according to a survey.
Irreversible Crypto Transactions
Because Bitcoin transactions are irreversible, merchants can rest assured that they will receive their funds as soon as the payment is finished. Chargebacks and fraudulent payment complaints are no longer possible once transactions on the blockchain are completed.
Cryptocurrency's irreversibility allows business owners to better regulate their cash flow. There are no chargebacks, and if a customer asks for a refund, the merchant must personally pay them back. Your employees will be compelled to keep precise records as a result of this.
To be honest, dealing with cryptocurrencies for the first time can be rather nerve-wracking. But all you have to do now is register for a cryptocurrency wallet. It's even better if you live in a crypto-friendly part of the world because you can use it to pay for your shopping.
It's only a matter of pressing the button on your phone.
The Risks of Accepting Cryptocurrency for Business
Accepting bitcoin requires the establishment of a virtual wallet on a cryptocurrency exchange, which can be complex for small business owners who aren't familiar with the system. Furthermore, cryptocurrency is a difficult game, making it difficult to manage while running a business.
The largest risk connected with digital currencies is price fluctuations, which makes value extremely uncertain.
Despite the fact that crypto transactions lessen cyber risks such as credit card data theft, the funds are not secure. There is presently no way to prevent scammers from gaining access to people's funds. This is dangerous as, unlike national currencies like the USD and the Euro, cryptos are rarely supported by national authorities and are harder to verify (with the exception of the Chinese digital Yuan and El Salvador's Bitcoin).
Another downside of crypto is that the legal climate is expected to change in the near future. Lawmakers are still focusing on regulations to keep it under control. Regulations will very definitely change once they are implemented, necessitating adaptability on the part of business owners. Nowadays, trusting any technology to trade your goods is difficult. If you're keen on crypto trading, read this article.
There Is A High Chance Of Loss
The risk of not having ownership and power over cryptocurrencies is obvious. You have no recourse if something goes wrong. You can't shield your cryptocurrency from being lost due to a wallet technical error. Because no firm controls this currency, you are unable to claim it. If you are having a problem, you will be unable to report it to anyone. So, whenever you're choosing a wallet, ensure it has a high reputation and can be trusted. Finally, before utilizing bitcoin, ensure you are informed of your country's crypto regulations.
Illegal Activities Are Permissible
Typically, unlawful transactions and actions can be carried out over the internet using cryptocurrencies. However, nobody has jurisdiction over it, no government can prohibit it. Authorities and high-ranking officials in the country can impose limitations but not outright bans.
The Cryptocurrency Market Is Extremely Unpredictable
The value of cryptocurrency is quite variable. It is extremely tough to estimate the chart of cryptocurrency value fluctuation. You can't tell when values will rise or fall. You'll need to be a strong analyst and researcher, as well as keep up with the latest news and trends in the bitcoin market. When it comes to bitcoin investing, you must be ready for anything.
It Isn't Widely Recognized
Despite the tremendous growth in bitcoin usage cryptocurrencies remain far from ubiquitous. While the entrance barrier is lowering, obtaining cryptocurrencies and utilizing them to make purchases still require more technical understanding than using a bank card.
There's also the fact that buyers and merchants have a multitude of cryptocurrencies to choose from, with lots of new coins coming to market every year. You could invest a lot of energy and money accepting payments for one cryptocurrency just to find out that it has lost popularity in favor of the next big thing, and that no one likes to use it. It's important to remember that there's only one dollar. Okay, there were a few, but you'll get the picture.
The Set-Up Process Is Complicated
Establishing your bitcoin payment options may consume long time and work than setting up existing payment channels. One option is to create your own cryptocurrency wallet for your business and accept payments through it. Similarly, further extensions may be needed for the bitcoin trade to take place on eCommerce websites in a safe and practical manner.
Another option is to employ a 3rd party exchange service that will act as a mediator between you and the customers, but this will add to your wallet's transaction costs.
Switching to a Different Cryptocurrency
There are roughly 2,000 different types of cryptocurrencies, as previously indicated. What occurs if other companies, including your customers, shift from one cryptocurrency to another as a result of this? The value drops dramatically.
Taxes that are difficult to understand
Although Bitcoin has been around for almost 13 years, it is only recently that it has received increasing attention. As a result, most authorities have yet to be adequately informed about it, making our tax payment much more complex than it currently is.
If you're going to seek BTC payments, it's usually a good idea to hire a professional that also has knowledge of cryptocurrency. This could be an increased expense for you, so you must evaluate whether it is worthwhile.
As of now, an increasing number of businesses are dealing with Bitcoin and using it to pay their employees. It's impossible to say whether this widespread adoption is a craze, but one thing is certain: it's not going away anytime soon. If you believe cryptocurrencies are the way of the future, now is the greatest moment to get paid in Cryptocurrency and get ahead of the game.
Cryptocurrency's Impact On The Business World
People have been discussing the impact of Cryptocurrency on the financial industry for years. The importance of the bitcoin sector is growing as more people are aware of and embrace cryptocurrencies. The industry is exploding with new services and features every day. Bitcoin, like conventional currency, offers ATM services. Cryptocurrency ATMs have been implemented in a number of locations around the world. You may also use the Bitcoin ATM Map locator to locate your local ATM.
As the popularity of cryptocurrencies has grown, so has the use of related technology in banking. Large institutions have quickly adopted cryptography, the fundamental technology that drives bitcoin. Blockchain technology is increasingly being used by banks to validate transactions and manage financial information.
Some American-owned businesses are participating in the currency experiment, including McDonald's and Subway. Cryptocurrencies gain enormous legitimacy and attention as a result of this degree of national support. As a consequence, cryptocurrencies may become the de facto norm for international trade in the near future.
What Is Beneficial To Your Company?
Not every business should accept cryptocurrencies as a payment method. Customers should be the driving factor behind every new payment method, not the other way around. It's a safe assumption that if alternative payment choices are important to them, they must be significant to you as well.
The more pressing concern is how long will it take for a company to embrace cryptos or lose business if they continue to gain popularity and adoption? If financial institutions construct digital copies of federal money, will your firm be compelled to accept them? Answering these questions will most probably take years, after which the path forward will become clear. In the meantime, every business should adopt cryptocurrency.
Conclusion
This isn't an entire list, but it's crucial to be aware of the possibility of significant losses. Supporters of cryptocurrencies say that the potential for significant returns exceeds the negative risk and that the risks can be controlled by sizing a crypto position properly. The overall decision to include bitcoin exposure in a portfolio is dependent on each individual's judgment of the combination of benefits and drawbacks, which we have attempted to emphasize in this article.
Aside from the debate over cryptocurrencies, there are several potential benefits to using blockchain technology more generally in the financial sector. Despite the fact that cryptocurrencies are now unregulated, blockchain might be a strong regulatory instrument. Blockchain might potentially be used to reduce costs and improve the stability of the financial system.

HeraldSheets.com produces top quality content for crypto companies. We provide brand exposure for hundreds of companies. All of our clients appreciate our services. If you have any questions you may contact us easily with Herald Sheets Facebook Messenger App. Cryptocurrencies and Digital tokens are highly volatile, conduct your own research before making any investment decisions. Some of the posts on this website are guest posts or paid posts that are not written by our authors and the views expressed in them do not reflect the views of this website. Herald Sheets is not responsible for the content, accuracy, quality, advertising, products or any other content posted on the site. Read full terms and conditions / disclaimer.