A Guide On How To Collect, Purchase, And Sell NFTs On Binance Marketplace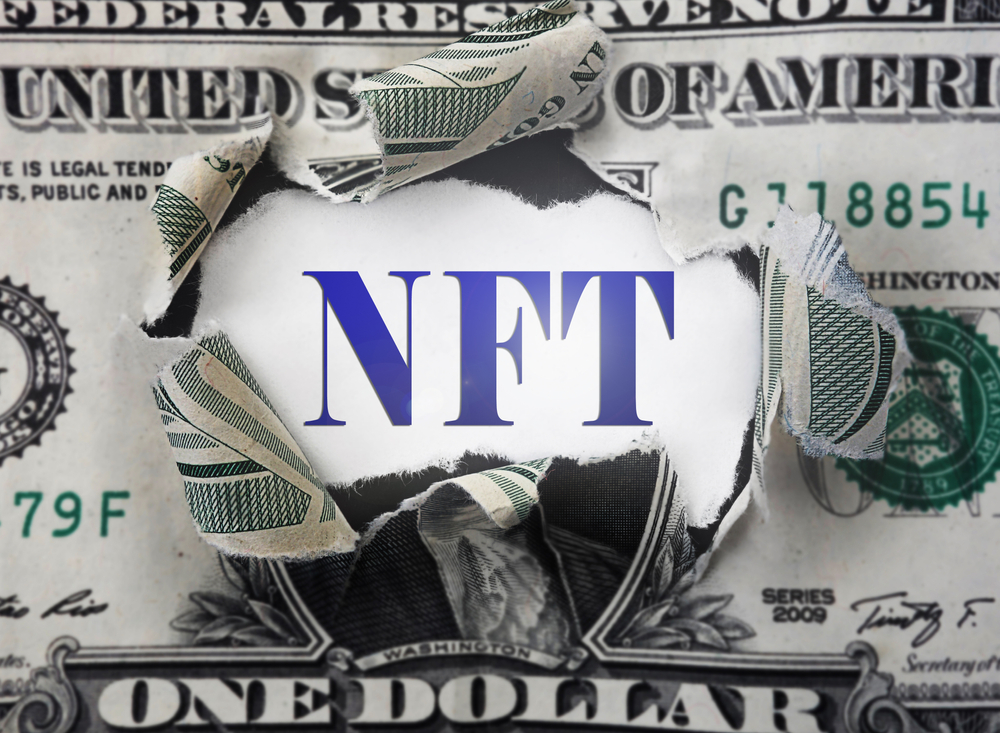 In recent months, your attention has probably been drawn to the concept of NFTs (non-fungible tokens). When Mike Winkelmann, a virtual artist who goes under the moniker Beeple, sold Non-fungible tokens for $69 million earlier this month, the news made headlines throughout the world. And it extends beyond the realm of art. A massive amount of money is being spent by consumers on nontraditional collectibles of all kinds, ranging from sports collectibles and highlight videos to digital houses and AR (augmented reality) sneakers and music.
In tandem with the rising popularity that NFTs have enjoyed, there has also been a rise in the amount of distinct NFT marketplaces available. Some provide introduction trading services, whereas others specialize in a particular area. The Binance NFT marketplace, a centralized platform that is part of the world's largest crypto-related ecosystem, will be covered in detail in this guide.
What Is The Binance NFT Marketplace?
Before we get too far ahead of ourselves, let's start at the beginning and address the fundamental question of what the Binance NFT market is in the first place.
The Binance NFT (non-fungible tokens) marketplace is a digital art and collectibles marketplace that accepts all types of digital collectibles and artworks as entries. The Binance NFT marketplace, backed by the Binance blockchain infrastructure and ecosystem, gives the highest liquidity platform for investors to launch and trade new financial tokens (NFTs).
Binance can remove a significant detection of fake players from the playing field. Since the trading operations for certain NFTs are not private – every creator, purchaser, and seller of a given NFT has given their identification-proving credentials to Binance before accessing the marketplace in concern. In a nutshell, your non-fungible trade experience should be significantly safer in the broadest sense!
Following that, the controlled structure of the Binance NFT marketplace enables it to offer some of the most competitive fees and liquidity in the cryptocurrency industry. To profit from trading NFTs or avoid the hefty gas expenses connected with Ethereum, it is critical to understand both of these features.
Binance has gained the trust and respect of countless users worldwide by providing them with superior service. It logically extends to any other initiatives that the firm may be involved in – if you notice that a site is owned or operated by Binance, you can believe that the service is trustworthy as a whole. It is unquestionably applicable to the Binance NFT marketplace.
It is one of the latest NFT markets. Still, it has attracted many worldwide influencers and businesses who have collaborated to produce their unique, exclusive NFT drops for the platform, despite its relative youth. It also leads us to our second argument: the practical advantages of using the Binance NFT market.
What Is The Best Way To Get Started With The Binance NFT Marketplace?
Artisans, creators, and crypto fans come together on the Binance NFT Marketplace to make and trade NFTs, a platform that allows them to do both. There are three product lines available on the platform:
Events are available: exclusive and premium NFTs created by a world-renowned artist.
Marketplace: Mint NFTs from around the world and bid on them.
Mystery Box: Chance to win uncommon NFTs in a box full of possibilities.
Please keep in mind that once a Mystery Box has been purchased, it cannot be returned for any reason. However, you can exchange the NFT or the unsealed Mystery Box.
What Are The Advantages Of Using Binance's NFT Market?
The introduction to this guide said that each unique NFT marketplace on the web would have a separate set of characteristics available to its users. Some publishers offer generous royalties on subsequent sales. Others are gimmick markets that contain only a select number of NFTs, allowing their operators to get their products noticed more quickly than in other markets. So, what are the actual advantages of the Binance NFT marketplace, given all of this information?
There are a plethora of them. Some of these have already been covered above, such as centralization, dependability, and general reputation among the cryptographic community. However, a few elements of NFT are unique to this technology.
NFTs Of Various Types
There are a few different sorts of NFTs sale points on the Binance NFT market. It means that you won't be restricted to purchasing a single  NFT immediately or bid on it at the time of a scheduled auction.
Binance, on the other hand, provides premium events for NFT fans. These events feature a variety of exclusive NFTs by some of the world's most well-known businesses and artists. If you want to possess some rising NFT art, these VIP events provide you the opportunity to buy limited-edition pieces.
As I have already mentioned, the Binance NFT market also contains a variety of Mystery Boxes that may be purchased. They can include some valuable and rare NFTs, and they can add an aspect of excitement and surprise to the experience of anyone prepared to buy them.
The fact that Binance seems to be the only non-fungible tokens marketplace to have implemented the mystery box option is worth emphasizing as well. However, while you may find certain mystery boxes on other markets, these are not allowed by the platforms themselves and are instead sold by individuals who are less well-known in the industry. It is an important thing to consider.
However, while many are just curious about the world of NFTs (non-fungible tokens), it's pretty much safe to say that the vast majority of NFT enthusiasts are also avid supporters of cryptocurrency in general. Individuals who have made investments in the cryptocurrency market and are currently holding onto some of their funds are called "fans." This group also includes day traders who are active in the market.
In the case of cryptocurrency, you're undoubtedly well aware that there are numerous services and products that you'd need to be a subscriber to have a positive experience with the cryptocurrency. At the very least, this is the situation if you are not utilizing the Binance NFT exchange platform.
As you can see, practicality is the keyword of the game when it comes to Binance. The reason for this is that you can utilize a single account across the entire Binance ecosystem!
With this in mind, if you were to open a trading account on the Binance NFT marketplace, you would've been able to use that same account to invest in cryptocurrencies on the company's trading platform and to access the company's wallet.
It makes no difference whether you're a newcomer to the cryptocurrency scene who isn't all that interested in setting up 5 distinct accounts on numerous crypto-related platforms or an experienced trader who appreciates the convenience of having a single account on multiple crypto-related platforms. And that is precisely what you will receive when you use Binance.
Low Transaction And Gas Fees, As Well As High Liquidity
Regarding trading cryptocurrencies and non-financial tokens (NFTs), liquidity is among the most crucial considerations. It is a metric that may be used to demonstrate the performance of both coins and tokens and the NFTs trading platform (in this example, the marketplace) that contains them both.
For the uninitiated, strong liquidity means that you will have no difficulty trading and swapping said cryptocurrencies or tokens for cash (fiat money) and vice versa. As for liquidity, if it is something you are concerned about, Binance has you covered. This marketplace has the most excellent liquidity statistics on any internet marketplace! The exchange has been able to achieve this yet again due to the strong reputation it has built in the business.
When selecting an NFT marketplace, transaction fees are yet another significant consideration to consider. If they are overly high, they can significantly reduce your profits or make some NFTs significantly more expensive than they were initially designed to be. Your transactions on the Binance NFT marketplace, on the other hand, will result in a fee of one percent. That is extremely low.
Royalties, on the other hand, are treated the same way. It is possible to earn 1 percent royalties on each subsequent sale of an NFT (non-fungible tokens) on Binance if you build an NFT on the exchange, sell it, and then sell it a couple more times. The NFT Binance gas fees, on the other hand, are the area where you will most probably be able to save the most money.
The majority of current NFT exchanges trade with non-fungible tokens based on Ethereum. While such NFTs are the most widely used, they are also the most expensive to produce due to the high minting costs. It is because the Ethereum network is now congested, and several other factors are coming into play simultaneously.
The Binance non-fungible tokens marketplace, on the other hand, provides customers with NFTs that are based on the Binance Smart Chain. Compared to the creation of Ethereum tokens, the primary advantage of such tokens is that their creation is significantly less expensive. Occasionally, you may get a BSC NFT for pennies on the dollar. For example, it allows users to make NFTs without spending a fortune while also serving as a beginner-friendly entry point into the realm of NFT development and sales.
Beginning Your Journey With The Binance NFT Marketplace
It's reasonable to assume that you're already acquainted with the non-fungible tokens (NFT) Binance environment, at least at its most basic level. Let's now take a deeper dive into the subject and see how you ought to go about how to use the platform and acquire your first non-fungible tokens.
Registration And Verification On Binance NFT Marketplace
Registration on the Binance non-fungible tokens marketplace is the first step you must take to begin with the marketplace. That most likely wasn't a surprise, did it? If you've never utilized Binance before, go to the company's official website and follow the instructions to complete the signup procedure. There are no complicated steps, and the signup wizard will walk you through every step of the process.
The completion of certain Know Your Customer (KYC) procedures will also be required before you may begin using Binance's services. Given that Binance is a controlled cryptocurrency exchange, they need to verify the identities of their customers to ensure that no foul play is being perpetrated.
If you already have a Binance account, you can skip to the next section. Because, as previously stated in the chapter, the Binance NFT marketplace and the trading side of the platform share the same account, anyone who has access to one will also gain access to the other.
Once you've completed your account setup, you'll need to transfer some fiat money and purchase the crypto coins associated with the set you've chosen. Depending on your preference, you will need to purchase either BUSD, BNB, or Ether currencies. These are the 3 coins that are allowed payment options when trading NFT on the cryptocurrency exchange, Binance.
Purchasing NFTs
In reality, the procedure of purchasing the actual non-fungible tokens on the Binance NFT marketplace is pretty straightforward, and it is comparable to any such digital shopping you might be performing. Having stated that, you might take a couple of various approaches to accomplish your goal.
To begin with, the quickest and most straightforward method of acquiring a selected NFT is to buy it on the spot. It can be accomplished through the use of tokens with a predetermined value. If you come into an NFT homepage page that contains the word "bid," you should assume that this will not be an option for you.
Fixed-price NFTs, on the other hand, are one of the most popular, so you shouldn't be concerned about being limited in your options. Once you've found the non-fungible token that's right for you, all you have to do now is click on the enormous "Buy Now" button and pay the whole amount – that's it.
The auctions for NFTs will be held next. These particular tokens are ones on which you can place bids and contest with other NFT specialists to obtain them. The same as with regular auctions, the individual who has put the top bid will be the one who receives the NFT at the end of the auction's period. The procedure of bidding itself, on the other hand, is not complicated. First and foremost, you must locate a token on which you wish to place a bid. Once you've arrived on the website, you'll need to click on "Place a Bid."
In the pop-up window that appears, enter the amount of crypto you wish to bid on the NFT. Remember that the coin you use to bid will change depending on the token.
All bids have a minimum markup. You can either increase the minimum markup or enter your own (above the minimum markup) to bid. After you've reviewed the numbers and settled on your bid amount, click "Place a Bid" once again, and then sit back and wait. Your cryptocurrency bid will be frozen in your account for the length of the auction or until a better offer is placed on the NFT.
Finally, you can purchase Mystery Boxes specific to the Binance NFT market.
Selling The NFTs
The Binance NFT marketplace makes selling NFTs a breeze. To begin, go to your "NFT Asset" area and select the collection. Pick the NFT you want to sell here. First, decide on the sale type. NFT can be sold for a predetermined price or at an auction. If you choose the former, you'll be prompted to establish a value for your NFT and select a cryptocurrency as payment.
If you choose the auction approach, you will be prompted to enter the minimum bid placed on your NFT.
After completing the preceding steps, you must choose how long your NFT will be featured on the Binance NFT marketplace. This interval can be up to a week. Then you'll need to create a classification for your tokens and create a description to help potential purchasers locate and learn more about them. After that, you can submit your NFT to be listed.
Creation Of NFTs
To begin, go to the Binance NFT marketplace and click the "Create" icon in the top right corner. After that, you'll be asked to produce an image, audio or video file.  Then you must submit your file, title it, and describe it. After that, you'll notice the minting cost at the bottom of the page. Make sure you have pretty enough BNB to pay it! Unlike Ether's gas expenses, the BNB fee should be modest (0,005 BNB at the time of writing).
After the minting procedure is complete, you can discover your new NFT on your profile's "Collection" page. You can also check the token's history and some other information here.
The best thing is that you don't even have to be the developer of NFTs to get this 1% royalty. If you bring in any NFTs into the Binance marketplace, you will be entitled to the same 1% royalty.
Final Thoughts
So, that finishes our overview of the Binance NFT market! We've gone over all of the significant elements of the market and the NFT buying, selling, and creation processes in detail. The Binance non-fungible tokens marketplace isn't tricky to utilize at its core. You'll have a specific NFT profile and be able to buy and sell NFTs without anxiety once you join the platform and complete all of the KYC requirements.

HeraldSheets.com produces top quality content for crypto companies. We provide brand exposure for hundreds of companies. All of our clients appreciate our services. If you have any questions you may contact us easily with Herald Sheets Facebook Messenger App. Cryptocurrencies and Digital tokens are highly volatile, conduct your own research before making any investment decisions. Some of the posts on this website are guest posts or paid posts that are not written by our authors and the views expressed in them do not reflect the views of this website. Herald Sheets is not responsible for the content, accuracy, quality, advertising, products or any other content posted on the site. Read full terms and conditions / disclaimer.