Bittrex vs. GDAX – Select The Right Crypto Exchange For You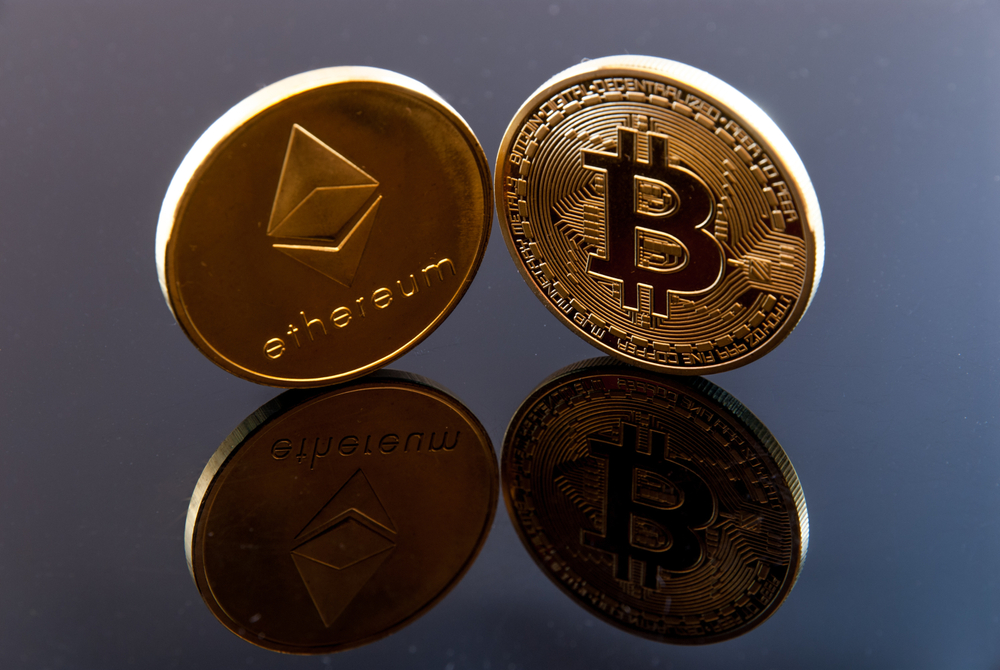 In the cryptocurrency exchange market, Bittrex and Gdax are the most well-known names in the business. Both sites have been around for a considerable time regarding cryptocurrency exchanges. And both of them have proven to be highly secured and have a high level of liquidity when it comes to obtaining cryptocurrency. On the other hand, these two exchanges are frequently employed for complementary goals that are distinct from one another.
By considering Bittrex and GDAX, you've most likely done your homework and have narrowed your options down to two of the most reputable cryptocurrency exchanges available. When faced with such a dilemma, selecting one might be challenging.
But don't be concerned; I'm here to assist you. First and foremost, we'll look at some of the most critical characteristics that every high-level exchange should contain. After we've gotten everything out of the way, we'll compare Bittrex vs. GDAX to see which platform is the best fit for your needs.
The Criteria Of Comparison
Because, as we mentioned in the introduction to this article, the first thing that we have to do is talk about the fundamental criteria for comparison. We'll be utilizing the essential aspects as touchstones throughout the remainder of this article. Now, I recognize that various people will have different preferences for crypto exchanges, and I respect that fact. Although this is true in some cases, there are still several features that should ALWAYS be available in a top-notch exchange platform – and this is precisely what we'll be referring to in our GDAX VS Bittrex comparison.
Bittrex vs. GDAX Comparison
GDAX is an abbreviation for the Global Digital Asset Exchange, which offers a restricted number of cryptocurrencies for trading reasons. However, it allows you to make deposits and withdrawals in fiat currency. Bittrex, on the other hand, offers a large selection of cryptocurrencies and solely accepts cryptocurrency deposits and withdrawals. As a result, traders frequently utilize these two exchanges in conjunction with one another to convert their paper currency into bitcoin with GDAX. Following that, they send it to Bittrex to trade one of their several cryptocurrencies.
Bittrex
Bittrex began operations in Seattle and Washington in 2014. This exchange is deemed secure and trustworthy because of the lack of recent security breaches. Bittrex has consistently ranked among the top ten cryptocurrency exchanges in terms of trading volume for the entirety of its existence. Bittrex has risen to the 12th largest exchange in times of daily trade volume.
GDAX
GDAX is owned and maintained by Coinbase, and it was first established in 2015 under the name 'Coinbase Exchange' before being changed to GDAX a year later. As a result, if you already have a GDAX account, it will be automatically connected to your Coinbase account, making it simple and free to transfer cryptocurrency.
GDAX is a cryptocurrency exchange based in California and San Francisco that allows users to deposit and withdraw fiat money through bank transfers to trade USD, GBP, EUR, Bitcoin, Litecoin, and Bitcoin Cash.   GDAX has been simplified by using an improved interface with less clutter.
People in the United States and other countries find it simple to invest their money in the cryptocurrency market when they work with Coinbase. GDAX is the tenth cryptocurrency exchange in terms of daily cryptocurrency volume trading, according to CoinMarketCap.
To maintain clarity, we'll compare  Bittrex vs. GDAX using the features that we mentioned earlier.  So, following this logic, let's start with ease of use.
Are Bittrex And GDAX Easy To Use?
If you're an experienced trader who has been active with the crypto market for many years, a crypto exchange that is exceptionally hard to navigate might not seem like a huge deal. Such people are rare – most people who frequent cryptocurrency exchange sites aren't professionals in their respective fields.
His "golden standard" for a crypto exchange is, to put it bluntly, one that is both simple and pleasurable to use while still providing all the essential capabilities that any exorbitant platform should have. The fact that certain exchanges can maintain this quality is a testament to the difficulty of achieving it.
Both GDAX and Bittrex are pretty simple and uncomplicated to use, and they are both recommended. Neither Bittrex nor GDAX's user interfaces are difficult to go through, and – more crucially – neither platform burdens its consumers with unnecessary, sophisticated tools.
Are Bittrex And GDAX Secure?
When it comes to cryptocurrency exchanges, security is, without question, a sensitive topic to discuss. Most cryptocurrency fans are extremely jittery regarding even minor security issues. And they must be – after all, it is your cryptocurrency assets that are at stake.
Fortunately, it's not something you'd have to be concerned about with either of the exchange platforms featured in the Bittrex VS GDAX comparison. Bittrex and GDAX platforms offer some of the most robust security features available in the cryptocurrency market.
You see, both GDAX and Bittrex store the great majority of their users' digital currencies in offline, cold storage devices, which are not accessible to the public. In contrast to Bittrex, which may store anywhere between 80 percent and 90 percent of its assets in hardware devices, GDAX may store up to 98 percent of its crypto coins in hardware devices at any given time.
Besides that, the coins that are still in circulation and stored online in so-called "hot wallets" are insured, which means that if something happened to them, you would be reimbursed for your losses.
All of this is in addition to specific other, more general security measures that both platforms provide, such as two-factor authentication and bespoke PIN codes. For the sake of this comparison, GDAX and Bittrex are equal in terms of security. Both cryptocurrency exchanges are excellent.
Because GDAX is based in the United States, it must comply with several consumer protection and financial services legislation.
Additional security measures include:
keeping customer money and company funds distinct from one another.
Customer funds are never used for any business transaction.
Cold storage (offline) is where about 98 percent of all cryptocurrency funds are kept.
Online bitcoin funds are insured, and the Federal Deposit Insurance Corporation (FDIC) insures USD holdings up to $250,000.
2FA or two-factor analysis Authentication is conventional, making it harder for a hacker to gain access to a user's account information.
Time-delayed withdrawals are possible on Coinbase, and additional device verification will be required shortly.
The fact that Bittrex does not even have insured funds, in contrast to GDAX, does not diminish the fact that it is widely considered safe and secure. Bittrex, like GDAX, complies fully with all applicable federal and state legal standards, and its features include the following:
2FA IP whitelisting is a type of two-factor authentication.
Withdrawals are only made to addresses that have been whitelisted in cryptocurrency.
As the cybersecurity specialists that founded Bittrex, they are also well-versed in keeping the vast majority of customers' assets offline.
Coin Count That Is Supported
While the taxation of Bittrex vs. GDAX is undoubtedly a highly "hot topic" when it comes to the two platforms, it's also worth noting that the number of coins offered by each forum is also quite significant to keep in mind as well.
This element will inform you of the number of different crypto assets available for trading on the platforms. It is particularly beneficial for those who intend to keep a diverse portfolio of cryptocurrencies and wish to trade all (or the majority) of them on a single, dependable exchange.
Bittrex currently has over 220 coins available for trading and exchanging. That is a considerable number. The situation is slightly more complicated with GDAX. However, the exchange does offer approximately 30-40 different cryptocurrencies and has a large pool of trading pairings available. Bittrex takes the lead in this area; in fact, it is the best option if you are interested in a large selection of different cryptocurrencies.
Interface And Features Of The Platform
Please note that GDAX's interface is not as straightforward as Coinbase's, but it is still a relatively simple and sensitive one. GDAX provides fundamental graphs and tools on the very same screen as the order book, making it simple to select the crypto that you want to buy, review the basic chart, and determine if it is beneficial to purchase or not. In addition, it offers Stop Limit Orders, Market and Limit Orders,  and Conditional Orders to its customers.
Bittrex, on the flip side, offers a relatively simple user interface. With GDAX, you may place Limit, Trade, and Conditional Orders on the same page as graphing and information tools, making it easier to trade. While Bittrex has just overhauled its user interface, all of the essential tools, like the depth chart, volume indicators, and candlestick graph, remain in place as before.
Fees Charged By Bittrex And GDAX
Things are relatively simple regarding the fees charged by the two cryptocurrency exchanges, Bittrex vs. GDAX. With Bittrex, withdrawal fees can range from 0.2 percent to 0.2 percent, based on the quantity, frequency of withdrawals, crypto assets, and other factors. That's rather good – it's one of the most reasonable costs available on the market. The trading costs charged by the platform are similarly in the vicinity of 0.2 percent.
However, GDAX  is a little more difficult to understand. Involved are a variety of "taker" and "maker" considerations – for instance, a "maker" may charge no fees, but a "taker" may be charged up to 0.3% of the purchase price. When comparing Bittrex and GDAX taxes, the usual range is up to 0.5%. It is slightly higher than the Bittrex charge, yet not too bad. Overall, neither Bittrex nor GDAX have reasonable costs, regardless of whether you want to trade a small number of crypto assets or a large volume of them.
Methods Of Payment
GDAX allows Europe and the United States inhabitants to make deposits and withdrawals using bank transfers. You can deposit and withdraw coins, and, in a surprising turn of events, most cryptocurrency exchanges do not charge fees for either depositing or withdrawing bitcoins. Even though Bittrex is a crypto exchange, there are no payment methods available other than the supported cryptocurrencies.
Bittrex is a cryptocurrency exchange that primarily serves cryptocurrency trades. Therefore, you will only be able to fill your account with cryptocurrencies in the future. We advocate making deposits with Bitcoin, Tether or Ethereum, since those are the 3 cryptocurrencies that can be exchanged for many other coins on the platform, and we believe they are the most secure. If you prefer to buy Bitcoin, Tether, and Ethereum, via wire transfer, you must have a minimum purchase amount of $100,000 to qualify.
GDAX provides several alternative financing solutions. You can make a USD deposit using an ACH transfer, a wire transfer, or by transferring funds from your Coinbase wallet. Deposits made with Coinbase are entirely free and immediate. Aside from that, you have the option of sending compatible cryptocurrencies to your account (currently, these are Bitcoin, Ethereum, Litecoin, and Bitcoin Cash).
Transfer Restrictions
Since Bittrex is based in the United States, its transfer limits are more limited than other pure cryptocurrency exchanges. You can deposit whatever amount into your account (Bittrex) that you want. Nonetheless, if you ever wish to withdraw money from your account, you must first authenticate your identity. Your daily withdrawal limit is as follows, depending on your verification level:
0 BTC: There is no verification.
4 BTC: Fundamental Verification
1 BTC: Identification Verification (without 2FA enabled)
ID Verification at the cost of 100 BTC (with 2FA enabled)
If you make your deposit using cryptocurrencies or using a wire transfer, GDAX will not place a limit on the amount you can deposit. There is a weekly restriction on the amount of money you can deposit by ACH, though, and it is determined by the age of your account, your trading history, and your level of verification. ACH transfers typically clear in three to five business days, but they might take up to seven-ten calendar days to clear.
Count Of Users
The number of active users on a cryptocurrency exchange platform might reveal a great deal about the platform. For starters, if an exchange platform has many active members, you can be confident that it has implemented all necessary safeguards to ensure that security and convenience of use are the top priorities. After all, if the site weren't secure or too complicated to use, it wouldn't have such a large number of visitors, would it?
Furthermore, many users may ensure that there will be plenty of trade chances available. It typically indicates that the markets inside the exchange are thriving and that there are regular trades and exchanges taking place.
When comparing Bittrex vs. GDAX, the situation is a little more complicated than usual. That is not the case with Bittrex, a cryptocurrency exchange with over 500,000 active users. That's not that horrible. Although it is far less than most other extravagant crypto exchanges, the platform nevertheless has a respectable number of users.
GDAX is at the heart of the problem here. The reason for this is that when you make an account with Coinbase, your account with GDAX is automatically created as well; by this logic, the exchange platform would have approximately 13 million customers. So, only a portion of them is active on GDAX, with most of them being active on Coinbase.
Company Confidence
Founded in the United States, Bittrex and GDAX have their headquarters in Seattle and San Francisco. As a result, they abide by all applicable laws and regulations in the United States involving cryptocurrency trading.
In addition, the bitcoin community has an overwhelmingly positive opinion of each of these exchanges as well. According to the company, in reaction to delayed customer service times, the only objections that have been lodged have been few and far between in recent years.
Customer Support
Bittrex and GDAX, like the majority of other cryptocurrency exchanges, were unable to keep up with the inflow of new investors that occurred around the end of 2017. The cryptocurrency exchange Bittrex even temporarily blocked its opportunities for new sign-ups to control their troubles. Both platforms are now better prepared to deal with the increased trading volume.
BTC has made a formal commitment to enhancing its customer service in a written document. Included in this is a comprehensive help site with many FAQs and an easy-to-use issue portal. The GDAX website also consists of an extensive FAQ section, and support tickets are generally responded to within two to three business days. Additionally, the company has recently introduced a support telephone line to call if you require assistance with your purchase.
Conclusion
So, with all of that stated, which of the two cryptocurrency exchange sites, GDAX or Bittrex, is the superior choice for investors? However, while it is a difficult decision, most individuals would choose to use Bittrex instead.
While GDAX has a lot to offer its users, some may find the platform to be a little confusing because it is geared for more-professional cryptocurrency traders rather than beginners. However, even though it is not difficult to use, there are still a few complexities involved – with Bittrex, on the flip hand, you can be confident that you will not experience any difficulties.
A good user base, a large variety of crypto coins, ease of use, and excellent security make this a fantastic crypto exchange solution. Bittrex vs. GDAX, Bittrex is the superior choice even in terms of taxation.

HeraldSheets.com produces top quality content for crypto companies. We provide brand exposure for hundreds of companies. All of our clients appreciate our services. If you have any questions you may contact us easily with Herald Sheets Facebook Messenger App. Cryptocurrencies and Digital tokens are highly volatile, conduct your own research before making any investment decisions. Some of the posts on this website are guest posts or paid posts that are not written by our authors and the views expressed in them do not reflect the views of this website. Herald Sheets is not responsible for the content, accuracy, quality, advertising, products or any other content posted on the site. Read full terms and conditions / disclaimer.