8 Common Cryptocurrency Scams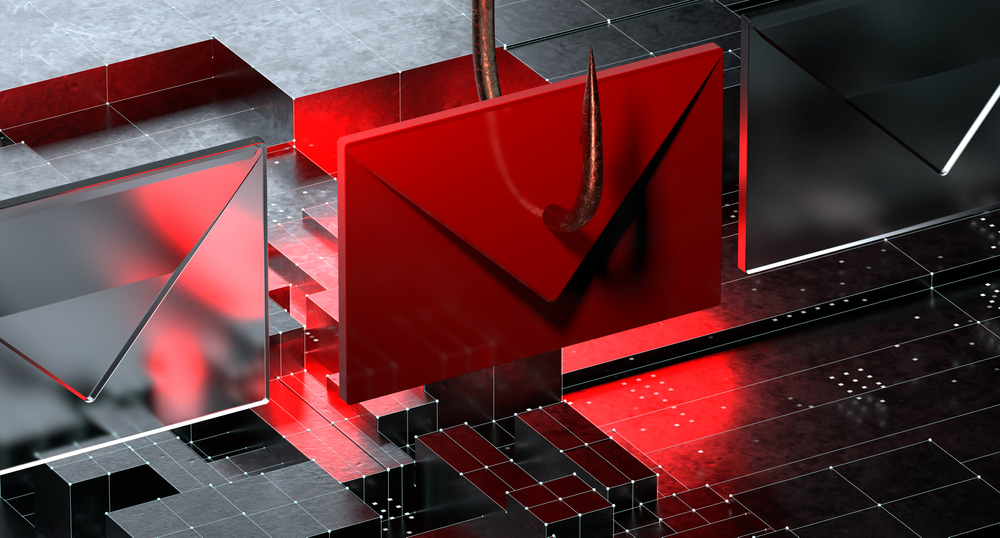 Cryptocurrency is like a digital and decentralized version of money that you can hold or exchange for goods and services. Usually, the investors buying Bitcoin or any other cryptocurrency hold them for a certain period of time and sell them for a higher price to earn a profit.
However, since it is relatively a newer way of investing money, cryptocurrency is widely misunderstood, and many people have come across gross crypto scams lately, which caused them to lose all or most of their money.
When you're holding a cryptocurrency like bitcoin, you're basically speculating and hoping that it will go up. That's because cryptos are way different from traditional investments and lack traditional indicators, which help investors in assigning value to an investment.
This inconsistent upward and downward trend makes crypto a highly volatile and risky investment. In addition to this, crypto markets are largely unmonitored and unregulated. Many people take advantage of the unregulated nature of Bitcoin and other cryptocurrencies to manipulate the market and loot large sums of people.
As a Bitcoin investor, you should keep yourself up to date with all the possible crypto scams you can come across. In this article, we'll tell you how you can easily detect Bitcoin scams and avoid them easily.
How Do Crypto Scams Work?
The anonymous nature of Bitcoin transactions makes it way easier for scammers to scam innocent investors and get away with these scams easily as well. For example, a scammer can convince a novice investor to send him a certain amount of Bitcoin or other cryptocurrencies in exchange for something and literally disappear to leave the investor empty-handed. Additionally, once you send crypto to someone, there's zero hope of tracing them and reversing the transaction as the whole system is decentralized.
There are many scams that are being used by con artists to deprive Bitcoin holders of their valuable crypto investment in the blink of an eye. Scammers can even make their own cryptocurrency, convince a bunch of people to buy their tokens, push the price up artificially and then disappear with all the money. They can easily do this by selling a huge chunk of circulating tokens. These scams are called Pumps and Dumps.
Here are some common objectives of all the crypto scams you might come across.
Scammers will try to access your crypto wallet to transfer all of your crypto assets to their wallet.
Con artists can also sell huge amounts of crypto tokens to push the price of their coin up and then sell a large portion of the shares at a good price to leave the investors empty-handed.
Scammers can also convince people to send them their crypto in hopes of receiving a larger amount.
With time, crypto scammers have devised new and smart methods of looting investors, but their main objective is always the same. Their main goal is to deprive you of your Bitcoin or any other cryptocurrency you might be holding.
Identifying A Cryptocurrency Scam Is Easy
In order to keep yourself safe from the most common crypto scams used by fraudsters, you must keep yourself educated about those scams.
Here are some common red flags which should alert you about a potential cryptocurrency scam. As soon as you detect a scam, distance yourself from it and report it to the relevant authorities.
If anyone is asking for the PIN of your crypto wallet, they're definitely trying to steal your assets. These scams are usually common on fishy online stores, which ask for too much information when you try to pay for a good or service with your Bitcoin.
If an individual or a company is promising to reward you with more crypto by persuading your friends and family members to make transactions with them, they're definitely trying to scam you. No matter how ulcerative the opportunity might look, never fall for such scams.
Receiving an email from a fishy domain showing itself as your main crypto platform. They will offer you a fake bonus and will try to persuade you into typing your login and password on the webpage they sent you in the email.
You might get invited to buy a coin that isn't known by anyone and is yet to be launched. Don't be greedy, as this will cause you to lose all of your investment money.
Someone might send you a link to (apparently) your main Bitcoin platform. You should never try to log in from the link someone has sent you on social media. Instead, bookmark the official domain name of the exchange you're using, and always log in through that bookmark.
Another red flag is the website does not follow international data security standards like SSL, HTTP, and HTTPS. These websites can be used to easily steal your data as they aren't encrypted.
There are many other red flags of crypto scams as well, but the basic points mentioned above should be enough for you to safely start your crypto journey and keep away from notorious scams for a long time. Whenever you come across a situation involving your crypto wallet, simply say NO and run away from the situation.
Inspecting a website carefully should be enough to provide you with lots of red flags if the website is fishy and is being used by scammers to steal your money.
Common Bitcoin Scams
Educating yourself about Bitcoin scammers beforehand can arm you against fraudsters and can keep you and your investment safe.
Below is a brief list of cryptocurrency scams you should be aware of and should stay away from under all circumstances.
There's a variety of crypto scams that use social media. Usually, scammers show themselves as famous and credible celebrities in the crypto world to persuade lots of people into accepting fraudulent offers blindly.
In recent years, hackers have gone as far as hacking real social media accounts of famous people and using those accounts to receive Bitcoin from their followers with a false promise of paying a higher amount back.
So, be very careful about who you follow on social media, and no matter what happens, never click any crypto-related links shared on social media.
Ever since Bitcoin and altcoin shave started attracting billions of dollars in investment, the number of crypto exchanges has increased exceptionally.
There are over 400 crypto exchanges that are officially listed on credible platforms. There are lots of smaller exchanges as well, which have proven to be trustable. But amongst all these honest and trustable platforms, there are many exchanges that are linked with fraudulent activity. Investors have lost millions of dollars in Bitcoin and other crypto investments because of stolen funds and hacked exchanges.
Fake exchanges also impersonate themselves as trusted platforms by using their names with a few minor changes. They use the goodwill of bigger platforms to make the investors believe that the two projects are connected. Scams are BitKRX exchange have also cost investors millions of dollars.
Usually, crypto exchanges with little to no regulation become subject to hacks and scams. That's why you should always deposit your money in exchanges that are registered in European countries, America or Australia and are subject to strict regulations by relevant authorities.
Cryptocurrency Exit Scams
These scams are also known as ICO scams. These scams usually involve a group of fraudsters impersonating themselves as crypto developers. They persuade lots of investors into buying tokens of their unlaunched cryptocurrency for a very low price since they need to raise some money for the development of their coin. Scammers promise their investors very high returns as the value of their crypto will allegedly go up after it is launched. After raising enough money, the scammers will simply disappear.
ICO scams became a common thing in the golden time of Bitcoin (2018) when lots of investors were looking for new coins to invest in. However, these scams can happen even nowadays.
So, if you're ever offered lots of tokens of unknown crypto in exchange for a small amount of money, treat this as a red flag and stay away from the scam. Scammers will run away with all the collected money once they think they've collected enough of it.
Since the crypto market is volatile, investors are always seen running after the coins making the fastest progress. Many exchanges and websites even list the biggest percentage gainer coins on their dashboard daily. This pushed lots of newbie investors to panic buy cryptocurrency out of the fear of missing out. This makes a perfect environment for pump and dump schemes.
A unique scam involves scammers making their cryptocurrency such that it becomes impossible to resell. This way, they can easily control the price of their own token. To kickstart their scam, scammers start buying their own tokens at steadily increasing prices. Any new investor falling into the trap will soon find out that they can't resell the coin at all. This stops the price from going down. This causes a sudden increase in the daily value gain of this crypto, and it starts making into the list of buggers daily gainers. This provides the scam with free marketing on popular platforms.
The best example of this scam is Squid Cryptocurrency. Scammers launched this crypto coin and used the popularity of the South Korean show for free internet hype. The currency soon saw a rise in the value of up to 230,000%. But soon after investing, the investors realized that they couldn't resell the coin at all.
This is the main reason why you should never invest in newly launched cryptocurrencies. Instead, stick with the tried and tested coins that have one of the biggest market caps. This way, you'll be sure that you aren't being scammed.
Even though crypto investing seems straightforward, it also involves lots of fine print, and investors usually easily fall for it.
Many cryptocurrencies these days use the Ethereum platform to write smart digital contracts which can be easily written. However, many people can't easily understand a digital contract due to their lack of knowledge in this domain.
If you have a little know-how of programming, you can literally launch a crypto coin of your own. That's why scammers and fraudsters usually make their own coin and add a digital contract to it, which takes a huge portion of the coin as a fee whenever an investor tries to sell the coin. Coins can charge as much as a 99% fee.
In order to avoid this scam easily, you should buy $1 worth of the currency you're interested in and then resell it for around the same price to see how much the fee is deducted. This way, you'll be able to spot any coin with huge amounts of a fee.
If someone is offering you a weekly or daily bonus up to depositing a certain amount of bitcoin with them, be sure that you're being pulled into a scam. Cryptocurrency doesn't work this way. The price of bitcoin against USD goes up and down regularly, and no one can guarantee you a profit on a daily or weekly basis. However, even if the platform manages to pay you a certain amount of profit for some time, the profit would be unsustainable and will gradually stop.
Before you consider yourself ready to step into the vast world of cryptocurrencies, educate yourself about how these coins work, and read a few articles like these to make yourself aware of all the scams you might come across.
Cryptocurrency platforms are supposed to be highly trustworthy as they are commonly used by traders and investors for buying and selling Bitcoin and other currencies. Therefore, before choosing any platform, do your own due diligence and check out online reviews. There are many fraudulent exchanges that offer fake bonuses and excellent exchange rates but fail to deliver on their promises.
Brokers can also run away with your money after persuading you to invest a huge amount of money with them to avail unrealistic offers.
Physical robbery for bitcoin or other cryptocurrencies is also becoming a common thing. In this scam, the robbers will lure you to a fishy place in the name of trade. This way, once you reach the location with your digital keys, they'll take your digital belongings with force and weapons.
To avoid physical robbery, avoid going to unprotected places for physical trade. Always use trusted platforms to buy and sell Bitcoin, no matter how good physical exchange offers you might be getting from strangers.
If you've become a victim of a physical robbery, you should immediately report it to the local law enforcement authorities. They might be able to recover some or all of your money or crypto.
Avoiding Bitcoin Scams Is Easy
Knowing more about how the most common crypto scams work and how scammers use certain technologies to devoid you of your Bitcoin can definitely help you run away from these scams before scammers manage to empty your digital wallet.
You can also follow the below-mentioned preventive steps to avoid these scams.
Since the crypto market is highly volatile and speculative, you should only invest the money you're willing to lose, even if you're investing in tried and tested projects like Bitcoin. If you fail to analyze the risk properly, you can lose most of your investment quickly.
If you're going to buy tokens in an initial offering, try to do that through properly listed and formally regulated projects and platforms.
Before investing in any project, make sure that credible institutions are backing it.
You can use the knowledge and common sense gained by reading articles like these to investigate and do due diligence before investing anywhere.
Avoid following fishy influencers on social media who promote certain crypto projects without any deep knowledge about them.
Keep the keys of your wallet safely stored. Do not share the access keys with anyone, as this can help someone access your account and steal all of your holdings.
Whenever investing in a project, see the track record of its developers. This step can help you identify developers with histories of frauds and scams. You can do a background check on the developer team.
If you're receiving fishy emails asking for your login and password, flag and block that email. This will help you avoid clicking on any fishy link.
Keep in mind that the crypto market is still very young and is largely unregulated. This is a perfect combination for scammers and con artists to try their luck and run away with millions without ever getting detected.
So, it is up to you to keep yourself and your digital belongings safe when you're buying or selling bitcoin.
These are some of the most common Bitcoin scams, and you can easily avoid them with some knowledge and common sense. Also, keep reading articles like these to keep yourself updated about the latest Bitcoin scams.

HeraldSheets.com produces top quality content for crypto companies. We provide brand exposure for hundreds of companies. All of our clients appreciate our services. If you have any questions you may contact us easily with Herald Sheets Facebook Messenger App. Cryptocurrencies and Digital tokens are highly volatile, conduct your own research before making any investment decisions. Some of the posts on this website are guest posts or paid posts that are not written by our authors and the views expressed in them do not reflect the views of this website. Herald Sheets is not responsible for the content, accuracy, quality, advertising, products or any other content posted on the site. Read full terms and conditions / disclaimer.