Crypto Gem Hunting – A Complete Guide For Crypto Traders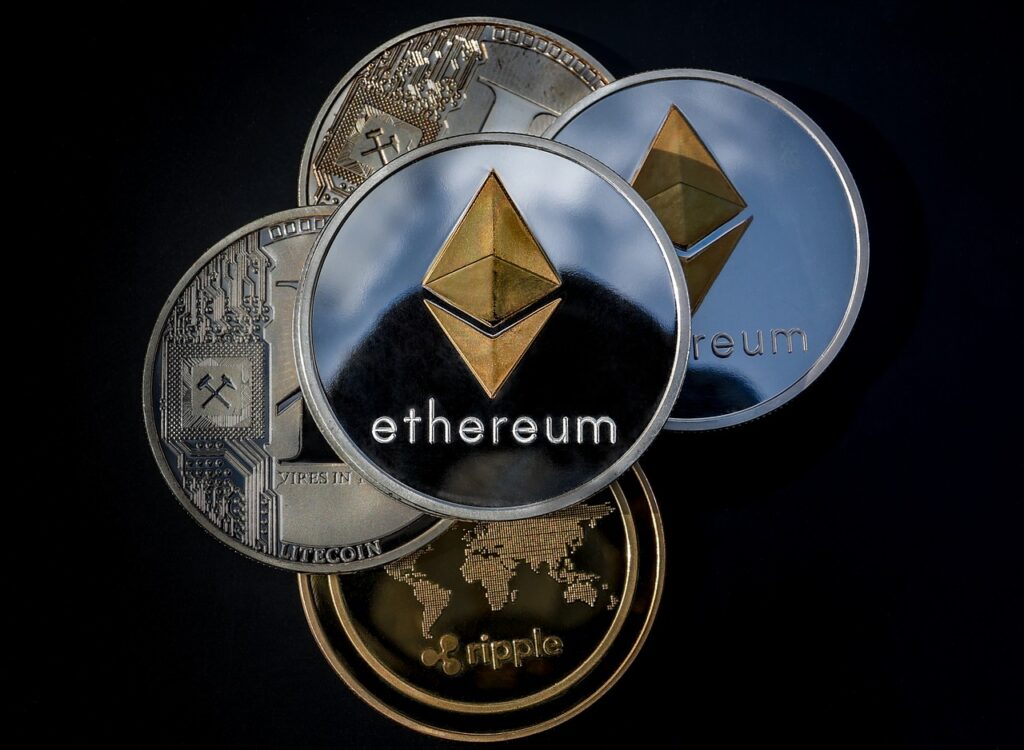 It's always interesting to hear about people who put a few thousand dollars in crypto and turned this into millions of dollars. Shiba coin formed as a derivative of Dogecoin (DOGE), was founded by 2 brothers from New York, and their original investment grew to approximately $9 million.
Dogecoin was developed as a meme and gained widespread popularity thanks to Elon Musk's tweets. Many billionaires have been made thanks to meme currencies and altcoins, and also meme stocks such as GameStop and AMC. However, by the moment everyone has heard about it, it is usually too late. The major gains have already occurred, and if you rush in because you're afraid to miss out, you're likely to lose money.
Finding these cryptocurrency gems before everybody is the key. You can achieve this by employing several methods for finding them. I'll go over the most common tactics for finding the next crypto gem worth 10x, 100x, or even 1000x. Let's get started.
Crypto gems are inexpensive and out-of-the-public-eye crypto coins and tokens that have the potential to offer significant returns. These new coins are frequently sold for a very cheap cost, often less than a penny each, and offer the prospect of large profits. As these currencies have a smaller overall market valuation (commonly just referred to as a market cap), increasing their value by 100x requires a great deal less market involvement and volume. To grow 100 times from where they have been currently, Bitcoin (BTC) and Ethereum (ETH) would need billions of dollars, if not trillions, of dollars in new funding.
It's also crucial to know how to distinguish between legitimate and fraudulent coins. Even with legitimate tokens, there is a substantial risk. I'll explain how to identify hazards and make informed purchases of these currencies.
What to Look for When Buying Crypto Gems?
There are no tricks to discovering gems, according to experienced cryptocurrency hunters. They add that if there was, we'd all be wealthy. The only way to be certain is to conduct a thorough study. You must check facts like the program itself, its staff, critical metrics, and the people behind it to determine if a coin has potential growth and whether it is a fraud or not.
There are a number of factors to consider when deciding the success ratio when buying a particular coin. A cryptocurrency gem does not possess all of the characteristics. The most crucial are as follows:
The Coin's Developers
Looking at the complete project is the greatest place to start when studying a coin. Check out the website to see who's driving it. Discover out what other initiatives they have worked on, how capable they are at following through on their promises, their presence on social media, and whether or not they consider community input.
Check out the project's founders and developers' social media pages to start your investigation. What is their track record and reputation? Have they ever worked with cryptocurrency? Do they possess the necessary abilities to make a cryptocurrency project a success?
Study the currency's place in the cryptocurrency ecosystem, and also prospective implementations, and the program's roadmap. Figure out who the program's backers are while you are researching the team. Many initiatives are supported by cryptocurrency venture investment firms, and you may look to determine if they are trustworthy and if any of the cryptocurrencies they have recently sponsored have performed well.
The Coin's Value
As the effect is primarily due to human psychology, the influence of a coin's cost is a tricky problem. When it comes to purchasing a BTC, where the current value of one coin is in the thousands of dollars, having a fraction of a BTC does not appear appealing. When purchasing a fraction of a coin, however, it seems more sensible to say that you own hundreds or thousands of these and then calculate how much your gem will be valuable if the coin reaches a cent or a dollar. That is why companies divide their stock to appeal to common investors.
However, when it comes to cryptocurrency, it's vital to examine a coin's total market valuation, which is calculated by multiplying the total coins in issue by the value. As of this posting, Bitcoin is valued at $34,000 and has 18.8 million BTC on market, giving it a market valuation of $640 billion. With such a price of 0.23 USD and 130 billion DOGE in circulation, Dogecoin has a market capitalization of $30 billion. Many DOGE owners have now calculated how much their assets would be valued if one DOGE hit the rate of one BTC. If one DOGE reached that price, the market cap of DOGE as a whole would be 4.4 quadrillion USD, or over 50 times the global GDP. Do you see how crazy that is?
While a low price is advantageous since the money becomes more desirable due to human nature, keep in mind the total number of coins in circulation and set realistic expectations.
Examining Smart Contracts
Most of these coins are distributed as tokens on distributed ledgers like Ethereum and Binance Smart Chain. Contracts describe all of the coin's capabilities and specifications and are used to create them. While this may seem perplexing at first, as you learn more about contracts and acquire experience, it becomes evident what the consensus mechanism does and how the coin was created. For instance, whether the owner of the consensus mechanism has the capacity to issue new coins, how many coins he holds, and how the coins were dispersed. It can also be used to see if any exploits are accessible owing to code faults.
Holders' Number
Using blockchain explorers such as Etherscan for the Ethereum blockchain and BscScan for the Binance Smart Chain, it is possible to keep track of how many different wallets have the coin and how much each wallet holds. The number of holders should ideally increase as the coin gains popularity, particularly for new coins, and no single wallet should hold too much of the coin.
Crypto Gem's Red Flags
Let's discuss the red flags to beware of now that we've covered what to search for in inexpensive coins.
Expectations are high. If something seems too good to be true in life, it almost always is. Head for the hills and do not buy it if the team claims it will inflate 100 times in a week or that you'll earn 10percent interest daily by holding it. They're usually only trying to inflate the currency's price so they can dump their own packets on these new buyers.
Code flaws that may be exploited It's difficult to interpret a contract and determine whether or not exploits are conceivable, as previously stated. Many people simply assume that someone else has done thorough research and that the contract is secure.
Some projects pay businesses like Hacken and Certik to conduct contract audits and then post the results in order to boost the credibility of their coin. It does provide a greater level of certainty that the contract will not be abused.
The team and community have been inactive for a long time. In the shorter term, a dynamic team with audience-raving fans trumps a team focused on developing something wonderful but, in the long term, even if their idea is better.
Ineffective Tokenomics: The science of cryptocurrencies is referred to as tokenomics. The method by which the coin was distributed, the use applications, the tenure schedule, the total production, and the amount of currency in circulation Initial backers and cryptocurrency investors who bought coins at a great discount and are merely waiting for them to release so they can sell them and return their upfront investment with profit are the most common coins with improper tokenomics.
What Are The Best Places To Hunt Hidden Cryptocurrency Gems?
While some people depend on friends and peers to tell them about cryptocurrency gems, the highest profits come from finding these coins first, before others. The best areas to seek for them are:
New Decentralized Exchange Listings
Every time a new coin is made, it must be published somewhere so that it can be traded. Because publishing a coin on well-known and renowned centralized cryptocurrency exchanges like Binance or Coinbase is expensive and time-consuming, as well as requiring many conditions, many cryptocurrencies are instead launched on DEXes, where anybody can register their coin. Sushi swap and UniSwap on the Ether network, and PancakeSwap on the Binance blockchain, are the most popular DEXes.
You may utilize market tracking tools like Coinmarket cap and Coingecko to find cryptocurrency gems. These platforms list almost all tokens with some trading activity and are excellent resources for locating discounted coins. They're usually sorted by total market capitalization, so you'll have to scroll back a few pages to find coins with a market valuation of 500,000 USD to 10 million USD and some trading volume.
Once you've found these coins, you'll need to do some homework on the program, the management, the forum, how active it is, and how the value has changed before deciding whether the risk or reward ratio is favorable enough to purchase some of them.
Discord and Telegram are the most popular group chat tools in the bitcoin world. Traders form their separate groups to talk about new coins, transmit signals, and hunt for gems. Teams from groups so that they may interact and make an announcement to the audience more readily.
These are excellent resources for learning about prospective and current coins, staying updated on trends, and exchanging ideas with other investors and traders. Always bear in mind that many people are simply peddling coins they already own in the hopes that others would buy into them. Rather than mindlessly believing whatever someone says, do your own investigation.
Twitter and Reddit are two of the most popular social media platforms. The crypto space is dominated by Twitter and Reddit. That's where the news breaks, statements are made, and the OGs (original gangsters, people who have been involved in cryptocurrency for a long time) gather to talk about all things crypto. Traders discuss their methods, teams discuss what they're focusing on, and cryptocurrencies become popular.
Once a currency has mooned and skyrocketed in worth, a viable alternative technique is to search Twitter for people who discussed it initially and follow them to see if they discuss any new coins.
Influencers discuss coins and sell trending currencies to their fans on social media channels like Facebook, Instagram, Youtube, or even 4chan. While their claims are frequently devoid of reality, the reality that they can quickly reach millions of fans and hype currencies makes it worthwhile to pay attention to them in order to learn about which currencies are becoming trendy.
BscScan and Etherscan are blockchain explorers that let you look into any currencies or crypto-wallets in detail. You may utilize them in 2 ways to find cryptocurrency gems. The first step is to track down well-known wallets and see what they're buying. You may look for accounts held by venture capital to see what coins they're buying, or wallets held by creators to see when new coins are released. Yearn. finance (YFI), created by Andre Cronje, is a famous example. Within a month, the price of YFI rose from 3 USD to 30,000 USD, and those who followed his wallet got in early and profited handsomely.
The 2nd method is to do some research on a coin and see who the initial buyers were, then start to follow those wallets. They are frequently anonymous, but it is simple to observe their activities and see if they have made a string of good decisions, and then start emulating what they're doing.
Following trends. Finally, it's a good idea to keep an eye on the market and stay one step ahead of its competitors. When the Ether blockchain faced high trading fees, many people switched to the Binance Smart Chain, where transactions were cheaper. Many of the projects developed there were essentially duplicates of programs on the Ether blockchain, and their value grew as more people switched over and usage grew.
Who Should Be On The Hunt For Crypto Gems?
Those who are willing to take risks. Investing in unfamiliar currencies with a low market capitalization is a dangerous move. Scams are increasingly common because of their nature; vulnerabilities in smart contracts are exploited, and they typically collapse as soon as they rose. As a result, it appeals to individuals who are willing to take chances and can bear to lose some of their money.
People who have the luxury of time. It takes a long time to look for cryptocurrency gems on your own. And once you've found them, keeping track of how the price is changing, how the community has grown, and any updates about the coin take time.
People with a limited amount of money to invest. These coins are better suited to people with smaller investment amounts because they need little volume to influence their price. Putting 100,000 USD into Bitcoin won't change its price, but putting that much money into a little currency might already be too much. As a result, it is better suited to small-scale investors.
Who Shouldn't Go For Crypto Gems?
Anyone who is afraid of taking chances. Hunting for cryptocurrency gems, as previously stated, is a high-risk enterprise. These tactics should not be used for anyone that is risk-averse and cannot afford to lose their money. For those users, buying coins like Btc and Eth and holding them for a lengthy period is a viable option.
Those who are unfamiliar with cryptocurrency. To use these tactics, you'll need some knowledge of the cryptocurrency industry. Understanding of how DEXes function and how to utilize them, as well as how to use network explorers and maybe interpret smart contracts. This is something that can be learned through time, but seeking cryptocurrency gems is definitely not the greatest method to do so.
Frequently Asked Questions
Is It Risky To Buy Cryptocurrency Gems?
It's a high-risk situation. It's fairly uncommon to lose your money a few times in a row before making 100 times returns on another coin. As a result, don't put all of your investment into one project. Rather, practice risk management and diversification.
Do I Have To Deploy All Of These Tactics?
Certainly not. Most people just concentrate on one or two tactics and go in-depth with them, so they can readily find cryptocurrency gems via experience. Choose the one that makes you feel most at ease and give it a shot.
Conclusion
As you can see, searching for crypto gems and discovering them before the rest of the world does is hazardous and time-consuming, but it can also be quite profitable. Keep an eye out for red signals, be willing to lose some money, and you'll find it simpler to discover these gems and economically trade them with time and expertise.
Now is a great moment to seek those hidden gems. The market has calmed down a bit, prices have become more reasonable, and now is the ideal time to hunt for and identify those projects and currencies that are expected to skyrocket once the market picks up again.

HeraldSheets.com produces top quality content for crypto companies. We provide brand exposure for hundreds of companies. All of our clients appreciate our services. If you have any questions you may contact us easily with Herald Sheets Facebook Messenger App. Cryptocurrencies and Digital tokens are highly volatile, conduct your own research before making any investment decisions. Some of the posts on this website are guest posts or paid posts that are not written by our authors and the views expressed in them do not reflect the views of this website. Herald Sheets is not responsible for the content, accuracy, quality, advertising, products or any other content posted on the site. Read full terms and conditions / disclaimer.