XRP Is Worthless, MoneyGram is Not Using It –John McAfee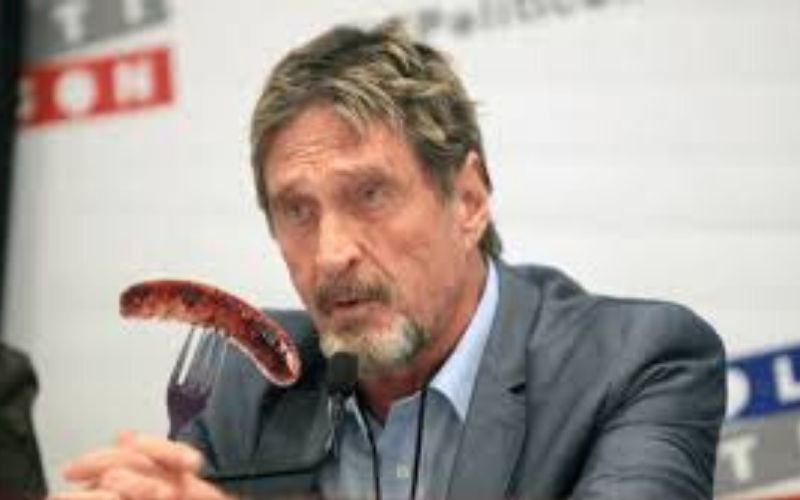 The cryptocurrency big gun, John McAfee, who was once an advocate of the leading cryptocurrency Bitcoin (BTC), took to Twitter a couple of hours ago, to share a video where he's educating crypto newcomers on how it works and why it is necessary.
The tweet attracted different viewpoints from the cryptocurrency community members. Two of the various viewpoints prompted him to share his stand about the 4th largest cryptocurrency, stating that XRP is worthless and MoneyGram does not use it.
McAfee Says the Major Advantage Crypto Has Over Fiat Currency Is Being Permissionless
In the video titled "A Cryptocurrency primer for those who know nothing about it", the Septuagenarian internet security guru John McAfee, speaks with crypto newbies and those who will later delve into the new ecosystem.
McAfee pointed out that digital currencies can be used in place of fiat currencies. He stated that the major advantage that cryptocurrency has over fiat currency is being permissionless, indicating that crypto can be transferred without the need for banks or government interference.
A Cryptocurrency primer for those who know nothing about it: pic.twitter.com/Ds9KPGZaLw

— John McAfee (@officialmcafee) June 25, 2020
John McAfee Says XRP Is Worthless
According to John McAfee, the second advantage crypto has over fiat is being trustless. Explaining this fact, the crypto baron pointed out that people don't need to trust banks or other centralized companies like Ripple's strategic partner, MoneyGram.
It is generally believed that MoneyGram is using the digital token XRP several On-Demand Liquidity (ODL) corridors for faster and cheaper transactions. Due to this fact, many crypto community members believe that Ripple and its digital token are centralized.
Reacting to McAfee's notion, a supposed XRP community member called his attention to the fact that MoneyGram uses XRP for payments.
In response to the user's point, the privacy coin advocate advised him to wake up from wrongly believing that MoneyGram uses XRP.
Responding to a user who asked of his stand about XRP, he wrote, "Worthless"