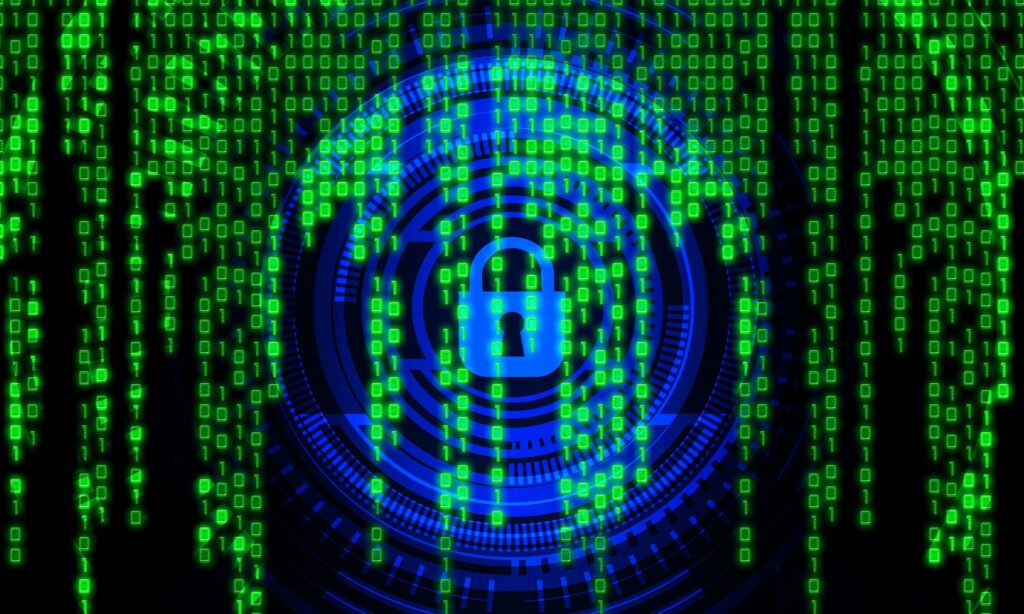 In the very beginning of establishing the crypto market, there wasn't much to go about, you had Bitcoin as the flagship cryptocurrency, and that was just about it until more cryptocurrencies were added into the mix, and these were called altcoins.
A lot has changed since then, and the crypto market has evolved into this gigantic platform full of opportunities that you can explore both in terms of investment and connecting with the world in a decentralized and anonymous way.
The internet that we use on a daily basis is not that private; every conversation that we are making with other people on the internet is being recorded in real-time, and who knows where this data ends up and who is listening on the other end of the line.
The thing is that simple or centralized internet that has an Internet service provider linked to it is not private at all, you would think that you are surfing that specific website or conversing with your loved ones in a completely private and decentralized fashion, but that is not what is happening here. You expose not only your personal information but, at times, your financial information as well, and that could cost you so much down the road that you can't even begin to fathom.
Hackers are always trying to find loopholes where they can exploit you and take advantage of you as a person; a slight slip-up might end up costing you your location, your precious data, and or giving access to your device fingerprinting to a random person on the internet.
The information that we exchange on the internet is extremely private and, furthermore, precious because it can literally define who you are as a person, but moreover, your essential credentials would be on the line. Not everyone finds this approach efficient as people are extremely worried about their privacy, and they don't want anyone poking their nose into their business.
The chances are that you might be alright with all of that, and you might not care much about your privacy, but there are others who have strong sentiments when it comes to being anonymous on the internet.
There are certain things that you can do, of course, to hide your presence on the internet, such as using a virtual proxy network that continuously changes your IP address so that tracking or tracing you becomes a tiring job, but there are other decentralized alternatives out there that can provide you with a better chance at defending your privacy and digital footprinting on the internet, today we are talking about one such tool by the name of Tor.
What is Tor?
Tor is the abbreviation for the Onion Router, and it is a technology put into place for the sake of protecting the online activity of the user from being manipulated in any potential way. It basically provides you with a safety net that doesn't allow any and all eavesdroppers to be able to listen to or view what you are doing on the internet, thus cutting you off from the mainnet of the internet but still allowing you to have full browsing privileges just like you would on the internet.
You should not confuse it with a virtual proxy network because a VPN is a totally different thing; what the onion router does is that it basically relies on a bundled network of peers that are distributed to pass along any and all communications that you are conducting on the Internet-based on the server you are interacting with.
Due to the variation in the structure of the network and how it was designed, the server with who you are communicating with having no idea who you are or what you are accessing over your location or any other potential data, which could lead to a privacy roadblock for you and leaking of your personal information.
That will remain intact unless you log in to that server because if you wish to log in, then the server would definitely know who you are, and there goes your chance at protecting your privacy or having a decentralized approach to the internet.
Privacy-Oriented Network
As for the internet service provider that you are using, yes, they can view that you are using the onion router network, but that is the only thing they would ever know; they won't know what you are browsing and what is your intent with a browsing session that you are conducting using the Tor network.
The anonymity that you so pleasingly get to enjoy over the tor network isn't the cause of onion routing.
What onion routing does is that it basically encrypts each and every communication that you are having with a dedicated server and then bounce that message off multiple network nodes that are interconnected with each other but are off the internet to further the cause of anonymity and decentralization, therefore, no one would actually know from where did the message originally come from.
Working Mechanism of Onion Routing
The word onion routing is synonymous with the vegetable onion; it is essential that you dissect this analogy to be able to know the infrastructure of the onion network and how it helps you to protect your privacy and your communications on the internet.
Just like an onion has multiple peels, so does onion routing, as the packets of data that you send through the onion routing network come with multiple layers of encryption and a bouncing-off effect.
The first layer is in charge of receiving your messages or communications that are bound to a specific server and then encrypts them with essential encryption keys. Then this encrypted message is once again received by the user, which in this case is you, and another layer is added to an already formulated one, but this time this layer is being encrypted with a different hash key function.
This one is going to be different from the first hash key function but would be as much complicated as the first one and would add a certain layer of security to your message.
Now the third layer does this again where you take that wrapped message having two distinctive hash key functions, and then you add a different key into it, and now you have a cryptographic onion with your message or communication while they are at the center and different layers of encryption protecting that message.
This encrypted message is allowed to reach the server, but the server is not able to break all these layers to know what this message was or to whom it was initially addressed.
To get to your message or the communication that you are making with the server itself, someone would really have to peel off all these different layers of the onion, which means decrypting the hash key functions that have three different levels of security in terms of complexity and the information that is being protected.
Secure Nature of the Tor Network
Now there is a moral discrepancy here because the network nodes which are adding layers of security to your message know about their specific hash key functions, which is why what the Tor network does is that it chooses three different network nodes for the sake of adding security to your message.
This way, these three layers actually come from three different sources, and they only know their own key and not the other two keys, which makes your message iron clad.
Before the message ever reaches its endpoint, which is the destination or address of the server towards this message is addressed, each and every network node would add its hash key function to the message, thus increasing its tenacity and security and would then act as the exit node.
All these different network nodes which add hash functions to your message are given a side instruction by that network so that they know where they need to bounce this message towards; the first person would add their hash key function and would be given an address of the second node operator to which he is supposed to transfer this message.
The second one would receive the wrapped message, add its own hash key function, and would then transfer it to the third one. Lastly, when it reaches the final node operator, and they have added their own hash key function, now they will be given the original address of the server, and your message will reach its destination.
None of these network node operators know each other's name or have access to each other's address; that tool is encrypted by the Tor network, so they originally punch in an IP address to where this message must dispatch, but that is it they don't know anything else, and this is what makes tor networking such a success when it comes to protecting your privacy and ensuring that your data remains anonymous on the internet.
When the message has reached the server, and it has communicated with the server in whatever capacity you wanted to, and the server has generated a response, now the message will not reach you directly.
It will follow the same course of dispatch that it did the first time. It means that the server will communicate its response to the last node operator, which would decrypt the message for you and add their own Tor-oriented encryption and would then send the message to the second one, and the second one would do the same and send it to the first one, and when it reaches the first node operator, they will dispatch that message towards you.
Only you would be able to see what message was received from the server itself, and hence your communication has been a success. Now that you have understood the basic mechanism of how communication takes place between you, the user, and the server whom you are trying to communicate with, consider all of it is happening so fast that before you blink your eye, the data is being sent and received in real-time for you to interact with.
The only thing that is going to sabotage this whole operation is if you choose to sign in with the service using your personal credentials, then the tor routing or security isn't really necessary because you are actually not trying to hide your presence or your browsing for a dedicated site.
Three-Layer Encryption
Tor project in itself is the bigger picture as it is not only maintaining Tor onion routing, but various other aspects are being maintained in real-time by the tor project itself.
Three layers of security are utilized in making sure that whatever message is being communicated between the user and server is effectively secure, and there is just no way of depicting that encryption, no matter how strong of a computing throughput, is used to do so.
If you really need additional security, then all you need to do is ask. By default, you are only getting three layers of encryption, but if you want to, these can be increased to as many layers as you feel comfortable with.
But you should know that the default three-layer encryption is free of cost, which means that as soon as you sign up on the Tor routing network, each and every communication that you make on the internet is encrypted by those three security layers by default but if you need additional security and want to add additional layers, then it is going to cost you.
One of the reasons why the Tor browser is comparatively slower as compared to various other browsers out there is because it is doing a lot and have a lot on its plate.
First of all, it is receiving messages or data from you and then is adding three different levels of security or encryption to it and sending it to the server. Not only this, but it is also receiving the response back from the server, decrypting the message for you to read, and then wrapping it again with encryption so that the intermediary network nodes can't see your message.
This is another reason and a simple reason why the Tor browser is slow because there is no direct communication taking place between the user and the server as a third-party route is being taken to do so either.
There are a lot of alterations that must be done right from the point where you send a message to the point when the server receives it and from the point the server initiates a response to the point when you receive and acknowledge the message.
At the end of the day, it is all about math; really, if you want to add more security to your interaction with the internet, then you are simply going to have to pay more for additional security. Now that your data is bouncing off of more networking nodes, then it simply means that your request to and from the network or server is going to take more time for the communication to take place.
And therefore, the browsing experience is going to get slower. If you really opt for the expert's advice, then you would find that three different hash functions embedded into your communications are safe enough.
There is no need to add extra layers of security, but if you are patient enough and could spare some change in terms of the network fee which tor routing browser is going to take from you, then sure, there is actually no problem in adding more security detail into the mix provided you don't mind a slower response from the server itself.
Another word to the wise is that when you are using the Tor routing browser, you must refrain from using personal email addresses or passwords of any kind for logging purposes because even if your data is encrypted, there is a fair chance that certain information such as emails and passwords could be caught by the node operators.
That is why you only keep the Tor browser for private browsing where you don't want anyone else to know who you are, where you live or anything that could potentially help in disclosing who you are.
Final Thoughts
Over the years, Tor has received a lot of bad rap from people because of the fact that it has been used for all kinds of illicit browsing and activities, such as buying weapons or drugs off of the black market, and because of the anonymity factor of Tor routing network no one can actually comprehend or approach the person who is doing all these illicit activities.
Apart from that, it is a wonderful browser if you truly care about your privacy and want to take it to the next possible level; at the end of the day, it is the consent of the user and their own behavior which translates into how they are going to use Tor browser or any of its derivatives, the browser or the network itself doesn't have any responsibility towards people doing all those illicit searches, it is just a medium providing them with security and an enhanced internet browsing medium.

HeraldSheets.com produces top quality content for crypto companies. We provide brand exposure for hundreds of companies. All of our clients appreciate our services. If you have any questions you may contact us easily with Herald Sheets Facebook Messenger App. Cryptocurrencies and Digital tokens are highly volatile, conduct your own research before making any investment decisions. Some of the posts on this website are guest posts or paid posts that are not written by our authors and the views expressed in them do not reflect the views of this website. Herald Sheets is not responsible for the content, accuracy, quality, advertising, products or any other content posted on the site. Read full terms and conditions / disclaimer.