What is Energy Web Token? A Beginner's Guide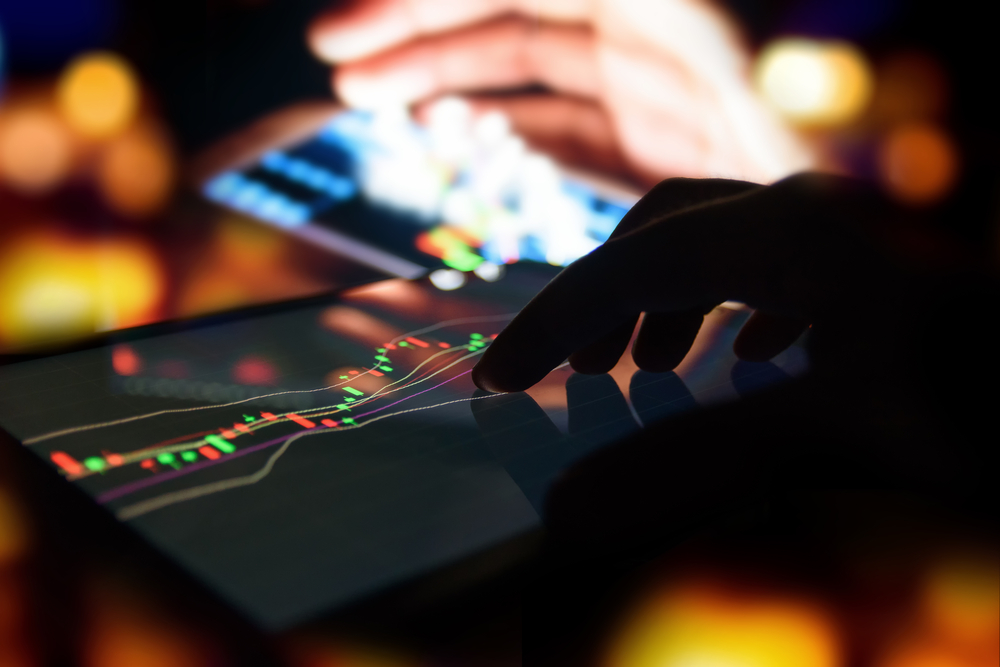 Though the idea underpinning blockchain technology has earned widespread acceptance and popularity, mainstream blockchain technology still suffers from a number of significant drawbacks. The most significant of its flipsides is that it requires a significant amount of energy in order to produce Bitcoin (BTC), the cryptocurrency that now has the most market value.
Bitcoin takes more resources annually than industries the size of the United Arab Emirates and Argentina combined, as per a recent analysis. The necessary total power that blockchain needs to function is a significant barrier to the widespread use of distributed ledger technology in today's economy.
Therefore, the sector's most brilliant brains are presently putting in a concerted effort to develop a blockchain that is a more environmentally friendly option, and their efforts have resulted in the birth of EWT.
Energy Web Token, or EWT, is a cryptocurrency that was developed with the goal of reducing carbon emissions within the power industry with the intention of making Bitcoin and blockchains more eco-friendly.
Energy Web is a non-profit group that functions on a worldwide scale and makes use of open-source, autonomous technologies in order to expedite the creation of a low-carbon electricity grid that is centred on the needs of consumers and doesn't harm the environment.
EW is primarily concerned with the development of sustainable blockchain architecture and has been pretty successful in achieving this milestone so far, though there's a lot more than the industry necessitates. Let's get some more additional information about EW, including its capabilities, benefits, and potential pricing changes in the near future.
What is Energy Web Token and What Function Does It Serve?
Utility tokens are built into the majority of public blockchains, and Energy Web is one of a kind. These tokens are specific to the blockchain in question and represent a type of digitized commodity that may be used within the blockchain ecosystem to get accessibility to resources and facilitate interactions between various stakeholders.
Utility tokens reward Energy Web Chain validators for making payments and reimburse them for their contribution towards the execution of essential cryptocurrency functions. Some of their tasks include authorizing certificates during transactions and checking their legitimacy alongside establishing new assets and organizations in the Switchboard.
However, please note that utility tokens are not the same as cryptocurrencies, non-fungible tokens, or stablecoins, which are all examples of various types of electronic assets that may be stored on the network. Within the framework of the Energy Web Chain, utility tokens are put to use for primarily two different functions only.
It compensates verifiers in an objective and fair manner for managing the flow of transactions on the Energy Web Chain in an efficient manner while simultaneously ensuring that gas price proportionate to its gas limit for each operation has been effectively set.
If you invest in EWT, you can easily benefit from the range of decentralized applications that are hosted on the EW Chain's utility layer. Because these operations are based on smart contracts, their implementation of them will incur a transaction expense in the form of gas costs.
Be aware, nevertheless, that in order to conduct operations or utilize apps or smart contracts that have been launched on the core site of the Energy Web Chain, visitors are required to have EWT stored in their individual virtual wallets like MetaMask or any secure wallet of your choice.
The organization known as Rocky Mountain Institute is the one that first conceived the concept for EWT. As a preeminent research institute, it has served as a pioneer in a variety of innovative energy investigations and improvement programmes, earning it a reputation as a well-known organization in the field of power generation.
Through the development of the Energy Web Chain, RMI intends to harness the decentralized capabilities of blockchain technological advances to enable companies in the energy business to construct creative approaches that are also decentralized in order to widen the use of decentralized applications, keeping their advantages as their prime motivation.
Staking, charging for processing fee distributions, and making incentive instalments to network validators are the three primary responsibilities that fall within EWT's purview on the Energy Web Chain. Each and every transaction that takes place on the network necessitates the repayment of gas costs, and these fees must be paid in EWT.
There isn't any predetermined amount that must be paid for gas to use the connection. The originator of a transaction is the one who decides the percentage of your desired gas cost to connect to the operation.
Blocks are generated on the EW Chain at quite a rate of around about once per 5 seconds, making this chain's block production rate quite high. Because there are over 40 validators on that blockchain, everybody validator is given the opportunity to generate a piece approximately every two minutes.
The average monthly compensation for each block is 0.8547 EWT, which is equivalent to $3.20 USD. When contrasted to the prize for discovering a Bitcoin block that is 6.25 BTC ($121,276), this represents a fairly small sum.
Nevertheless, it is important to highlight that perhaps the organizations who are validating EW Chain's transactions are either medium or big businesses that really are participating for the sole purpose of greener energy production and not for the generation of extra money from block transactions.
Participants have the opportunity to earn passive incentives by contributing their energy resources to the community or by performing various services for the community.
The system's incentivization method also overturns the conventional centralized organizational paradigm that is currently in use and substitutes it with an alternative that is more egalitarian and comprehensive in nature by allowing more people to be involved in the administration and management of the framework.
Ordinary customers now have the opportunity to participate in the trillion-dollar power utility marketplaces as a result of the connection of these sanctuaries of energy generation.
In addition, Energy Web Token, or EWT, is supported by a worldwide network of over one hundred different people who are involved in the energy sector. Services, renewables, and DERs are all covered by these companies.
Energy Web Token has indeed been consistently successful in attracting potential collaborators that believe in the concept of a marketplace that is greater environmentally responsible. In a similar vein, EWT provides first-rate authentication products that enable customers to save their data in a protected manner while somehow protecting their privacy.
In order to avoid unwelcome scenarios, the network does not permit the collection of users' personal information and offers each user a blockchain-based verified ID that no one has access to.
Indeed, this platform prioritizes your safety and does all it can be ensure that you, your personal information and all pertinent information concerning your wealth and investments are away from all prying eyes.
What is the Market Worth of EWT?
The EWT currency has been available for purchase since March 2020, when it commenced operations at a price of $0.60. The value of EWT enjoyed a tremendous rise in the first few months following the introduction of the venture, which is a tribute to the industry's enthusiasm for the creative company model being implemented by the endeavour.
EWT attained its first localized high in August 2020, trading at approximately $13 per share. After dropping to below $6 in the following months, EWT achieved a market threshold of $22.67 in April 2021, a new record it set for itself.
The asset's price fluctuated a little throughout April 2021 through to August 2022, although it was generally moving downward. EWT's pricing has been quite stable, around $2.50 since the beginning of August, while it has only slightly increased to $3.78 as of right now.
How Does the Energy Web Chain System Function?
The Energy Web Chain is constructed using components that are seen in a variety of other digital currencies. These components include a pervasive, common built-in architecture, reward systems, and a database of all significant information that can be traced back to its source.
As a matter of fact, the EW Chain has developed its own unique blockchain program in an attempt to concentrate on capabilities impacting the energy industry instead of completely rebuilding an ecosystem that already existed, undermining traditional cryptocurrencies such as Bitcoin or Ethereum.
It is important to note that the Energy Web Chain infrastructure incorporates intermediary functionality into its design in the shape of oracles. This is because the network depends significantly on information that is taken from the real physical realm.
These data, in turn, provide real-world data to EW implementations in the form of their exclusive applications, which makes it possible for EWT tokens to be employed on other blockchains.
Additionally, an online identity framework is being developed for customers, which enables them to have a distinct identity while they work on different EWT-based applications of their preference.
Energy Web employs Proof of Authority (PoA), a variant of Proof of Work's consensus process, to maintain synchronization throughout the EW Chain's decentralized infrastructure.
Although the PoA mechanism is indeed not fundamentally distinct from PoW, it does cap the number of nodes, also commonly known as validators nodes, that may verify payments and produce logs.
They have added eligibility criteria to their site, too; thus, in order to participate, users have to ensure that they meet all the prerequisites for participation. These requirements include being a legally enforceable entity and an established participant of the Energy Web Organization.
When a validator's block is added to the Energy Web Chain, members are awarded a certain number of Energy Web Tokens (EWT) as payment. This provides a financial incentive for validators to conduct operations themselves in an unbiased manner.
How Does Energy Web Stack Contribute to a More Eco-Friendly World?
The EW Chain platform is the backbone of the EWT token and is an essential component of the broader Energy Web suite of environmentally friendly technology. The Energy Web was established in 2017 with the goal of delivering environmentally conscious technology alternatives to a range of market players within the energy generation and consumption industry.
These stakeholders include major energy suppliers, infrastructure administrators, residential and commercial users, and energy suppliers. Energy Web Foundation, a charitable organization, is responsible for the development and maintenance of this network (EWF).
The Energy Web platform offers incentives to key manufacturers that demonstrate energy-saving behaviour as an act to reinforce this environmental-friendly power generation method.
However, please note that regardless of the particular project being worked on, the overarching concept that underpins the operation of the Energy Web remains the very same: people and businesses may be incentivized to engage in ecologically sound behaviours by leveraging blockchain technology and digital tokens.
The most common types of customers who utilize the network comes from the corporate sector and include grid administrators, power companies, and several other important players in the solar industry. Automobiles and decentralized banking are some examples of further businesses that have implemented Energy Web services (DeFi).
Following is a rundown of two cutting-edge projects that are presently active on the EWF marketplace.
Green Proofs
The purpose of this endeavour is to lower the amount of greenhouse gas emissions produced by Bitcoin mining, thereby protecting the globe from harmful carbon dioxide gas in overwhelming quantities.
Alongside laying down the foundation of such a framework, the Energy Web has been working on establishing a system to compensate people and businesses who generate Bitcoin using sustainable energy in order to reinforce this method and increase its popularity.
In the long run, the initiative is expected to include more cryptocurrencies in order to create blockchain technology that is more sustainable for future generations.
Project EDGE
Individuals who power their homes with renewable resources, such as solar panels, will be licensed to transfer their excess energy to power companies thanks to a programme called Project EDGE. This makes it possible for people who go sustainable at their homes to commercialize any extra energy produced by using localized, sustainable power equipment for the added benefit of the globe.
Utility companies are therefore always looking and connecting with the persons who are giving this added energy to their systems. Moreover, the Energy Web architecture provides both visibility and traceability, too, so as to ensure all the procedures are as transparent as possible.
However, at this stage, the initiative is only available to participants in Australia; expansion is nevertheless expected in the near future.
Benefits of Energy Web Token
The Energy Web Token technology was created because there was a need to reevaluate how saving energy activities are being carried out. At this time, the majority of energy improvements are carried out via large modifications to the underlying network facilities.
Unfortunately, this technique is both costly and time-consuming to implement. In addition, it pays little attention to the notion that increased interconnection would provide a greater return on investment than a series of independent upgrades.
This is where EWT comes into play; it uses diverse protocols and algorithms to improve the efficiency with which sustainable power is used and aims to create endless prospects in the marketplace.
The technology offers the capability to provide any digital power resource to a group of individuals located anywhere in the world by means of a marketplace that is both transparent and immune to all existing forms of censorship.
The existing fragmented state of the global power architecture is unsustainable in many respects due to its inherent independence. The surplus energy is not distributed to others or supplied to those who may benefit from it.
The technology known as Energy Web Token allows you to monitor, collect, and transfer these energies to the locations where it is required much more. Consumers are capable of reducing the production of greenhouse gases by working together to distribute their resource supplies via this technique.
Any typical customer of an energy provider does not have access to essential data, including the total amount of energy that is lost in the system. They don't know where the energy is coming from, how much energy they are actually consuming and how much energy is getting lost amidst this mess.
Because of this dearth of openness, the companies in question are given the golden opportunity to reap the benefits of their clients and engage in practices such as maltreatment and market jacking, where all their focus lies on a generation of cash for themselves.
This is another significant goal of EWT- to make all procedures more transparent and open so as to ensure people have access to all pivotal data and that people involved in any fraudulent energy practices are punished for their actions. This is why the information in EWT is updated in real-time without any delays; no one can escape under the EW network.
Indeed, Energy Web Token is a symbol of the expanding segment of the market that is mainly concerned with environmental responsibility. You may anticipate that this initiative will likely acquire even more pace as it moves ahead in the near future as energy prices are expected to go up further.

HeraldSheets.com produces top quality content for crypto companies. We provide brand exposure for hundreds of companies. All of our clients appreciate our services. If you have any questions you may contact us easily with Herald Sheets Facebook Messenger App. Cryptocurrencies and Digital tokens are highly volatile, conduct your own research before making any investment decisions. Some of the posts on this website are guest posts or paid posts that are not written by our authors and the views expressed in them do not reflect the views of this website. Herald Sheets is not responsible for the content, accuracy, quality, advertising, products or any other content posted on the site. Read full terms and conditions / disclaimer.