What Could be Next For XRP as its Price Surges By 50%?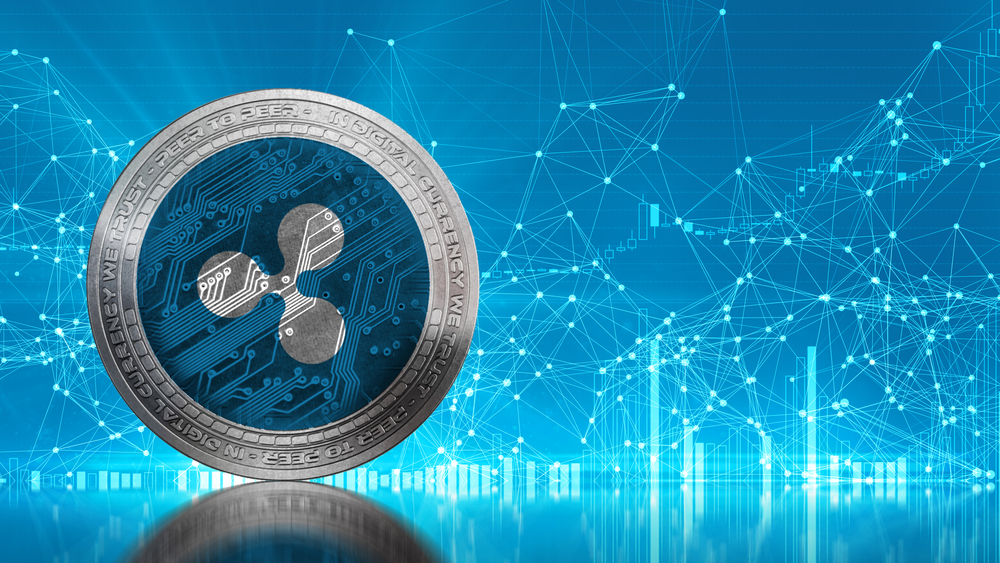 Following the massive pump in price seen in the general cryptocurrency market over the past few weeks with Bitcoin slowly but surely pushing the market forward, many altcoins seem to be following similar trends. Dogecoin, Ethereum, Polygon and a host of others have followed suit with most coins experiencing massive gains over the week. One often overlooked coin though has seemingly gone under the radar. XRP, the coin owned by parent company, Ripple Labs has been particularly good to its holders with the coin showing gains of around 50% over the past week and an even more amazing gain of 110% over the past month
This comes after an almost two months long down-trend in price following the general market drop with Ripple dropping well below its all-time high of about $1.96. Although it still lies below that price, this surge does give positive hope for the future. XRP is primarily created as a means of transaction between holders. Due to the relatively high price associated with transferring most other coins, XRP serves a niche that few others fulfil by providing truly low transfer fees. Even with the current court case between parent company Ripple and the Securities Exchange Commission (SEC), it seems XRP still finds significant use with it. If Ripple does eventually come out on top of the case, we could see an even larger increase in price.
XRP Price Analysis
With such a massive increase, especially in the short term, a temporary pull-back in price is almost guaranteed. This already seems to be happening as after reaching a high of $1.08 prices have now dropped and Ripple is currently trading for $1.00. This is expected as there is a major resistance zone between $1.00 and $1.06. For XRP to maintain its amazing run so far it would need to break and hold above this resistance. Failing to maintain a price above this zone would lead to it dropping back down to its support level at about $0.895. This support line is crucial in the ongoing push as it must maintain above it for the run to continue. Failing to hold it would see the price drop even further down to its next support zone around $0.80.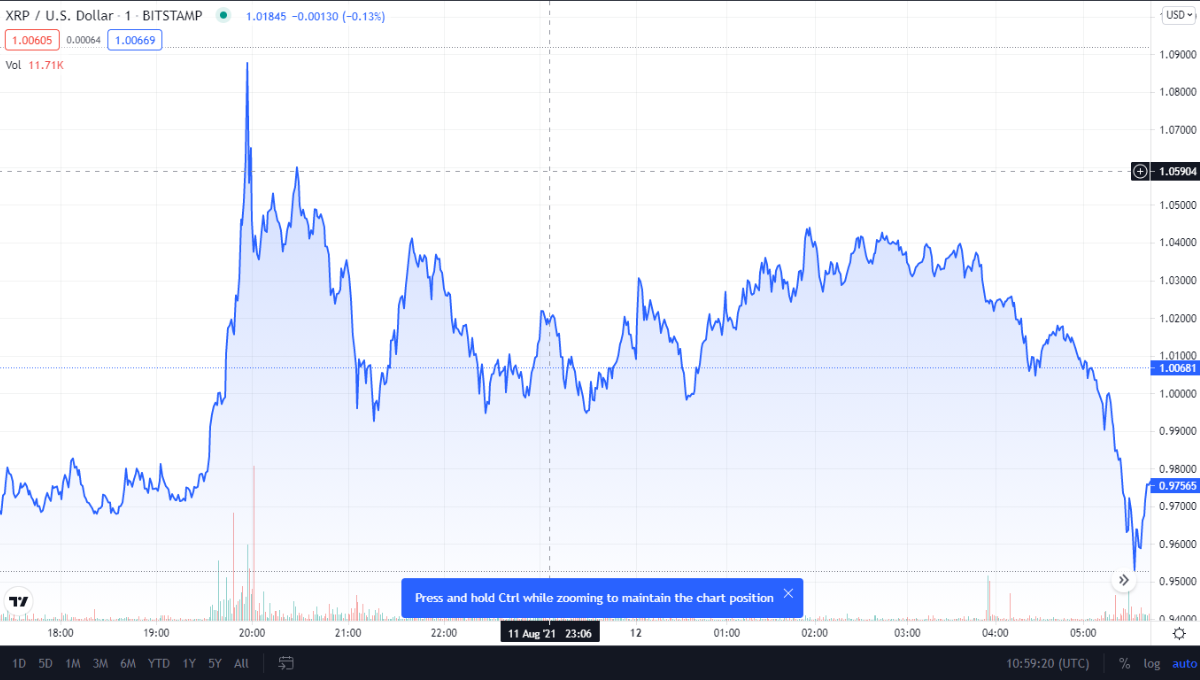 XRP/USDT – SOURCE; Tradingview
The Stochastic indicator shows that XRP is currently oversold and a change in this could also be another sign of a possible upwards move. Another momentum indicator the MACD shows that XRP has been gaining positive moves although we are in a position for a possible slow down in price movement. However, as long as the MACD maintains a positive inclination there should be continued upward movement.
What Next For XRP?
 On the fundamental side of things, one thing that will largely affect the price of XRP will be the results of its ongoing court case with some analysts projecting a rise as high as 3000% if it does clear the case. This remains to be seen but the near future does seem to be positive as long as it maintains support and breaks its closest resistances.