Ripple Suggests Oversight Over The SEC, Labels the Commission's Approach "Hostile"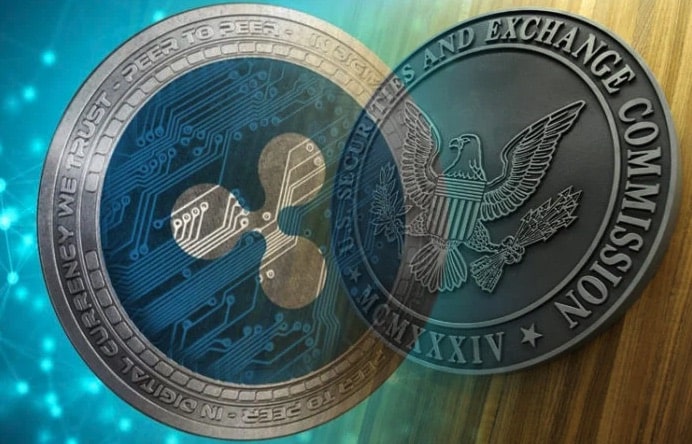 In the latest development of the SEC's lawsuit against Ripple, the latter has shared its displeasure in the SEC's approach to regulate the crypto industry. Ripple described SEC's approach as "hostile", and called on lawmakers, as well as regulators to come up with a framework to limit SEC's power over the nascent industry. 
Ripple itself has been battling with SEC's regulatory approach, and has constantly lamented the orthodox methods employed by the commission to regulate the industry. Ripple's Counsel Stuart Aldertoty, stated that the SEC is using "enforcement strategy" as a method to regulate the industry, rather than establishing clear rules. The blockchain company claims that the lack of guidelines and improper monitoring of the commission is retrogressing the industry, limiting innovation, and pushing businesses dealing in cryptos overseas. 
Ripple Suggests the Way Forward 
Ripple put forward a suggestion to Washington policymakers that the Commodity Futures Trading Commission should exert greater regulatory authority over the SEC. Alternatively, the regulatory power should be divided equally between the two commissions. This could be beneficial to the entire crypto community given the CFTC's approach to digital assets has been more friendly than that of the SEC. The SEC may likely disapprove the suggestion, the commission has nor commented on the issue. 
Ripple's series of lawsuits have affected the price of XRP, with investors lamenting their losses. Earlier this month, the token witnessed a steady bullish run due to the signs that the lawsuit was gravitating towards Ripple's favor. However, recent events have slowed the growth of XRP, resulting in a nosedive in price. The fall of Bitcoin and altcoins this week may have contributed to the fall of XRP, but the lawsuit played a significant role. 
Court Orders Ripple to Produce Relevant Audio and Video Recordings 
Last week, the US court ordered Ripple to submit more relevant video and audio recordings and documents of its internal meetings, after it found earlier submissions 'inadequate.' This came after the county granted the SEC's Motion to Compel appeal. 
Ripple revealed that it has more than 64,000 recordings, but the court highlighted that reviewing all the recordings would be cumbersome and unreasonable, therefore advising Ripple to include automated transcriptions of recordings. It also advised Ripple to use search terms and both parties to meet to discuss a timeline when the recordings could be made available. 
Ripple had previously contended the SEC's demands for the blockchain company to review every recording in its databases for responsiveness. It said that the SEC's request wasn't compatible with the Federal Rules and disproportionate, considering the amount of materials in discovery. 
However, the SEC argued that Ripple can conveniently transcribe the recordings and search the transcribed text to avoid complications.