Polygon Briefly Overtakes Ethereum For Active Addresses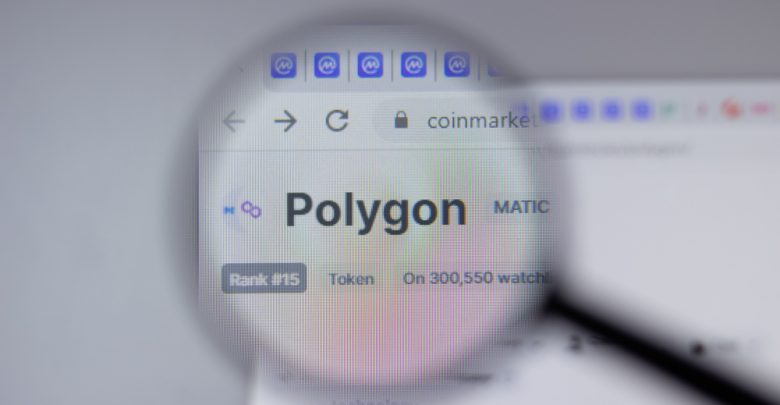 Polygon, a layer 2 aggregator, has experienced a huge increase in its active addresses over the past three months. Polygon is a layer 2 scaling solution that is designed to increase the adoption of the Ethereum platform. Polygon had a 330% increase in its active addresses in the last three months. This is an impressive increase for Polygon, its growth has challenged even the Ethereum platform for which it's scaling solution.
Polygon Overtakes Ethereum 
Mihailo Bjelic, the co-founder of Polygon, stated that the amount of daily active addresses on Polygon was more than that on Ethereum on September 27. While Ethereum had 326,000 daily active addresses on September 27, Polygon had 351,000 daily active addresses. He considered this an important milestone for Polygon, because this was the first time Polygon surpassed Ethereum L1 by having more daily active addresses on September 27. 
Mihailo Bjelic considers the feat as just the beginning, Polygon will continue striving to improve its operations and continually increase its adoption, and hence bringing the world to Ethereum. He made his view known via a series of tweets on Twitter.
As of yesterday, daily active addresses on Ethereum was 457,402 while Polygon had 403,306 daily active addresses. So it seems the struggle to overtake Ethereum is still ongoing for Polygon, this may happen fully in the near future if Polygon maintains its current rate of growth.
Increasing Adoption Of Polygon 
While Polygon has a 330% increase in its active addresses, Ethereum experienced a 12% decline in its active address in the last 3 months. This could be explained by the cheaper transaction cost and fast block time of Polygon Layer 2. This is in contrast to Ethereum which is costlier and has gotten even more expensive. 
The increasing transaction fee on Ethereum has likely contributed to the increased adoption of Polygon Layer 2 by users. The average transaction fee on Ethereum L1 is currently about $23 which is high compared to the almost free transactions that users can have on Polygon Layer 2.
Despite Polygon closing the gap on daily active addresses, with Ethereum L1; Ethereum still boasts of more cumulative unique addresses. Ethereum has 170.8 million total unique addresses while Polygon has 89 million total unique addresses. So it seems Polygon still has some work to do to fully overtake Ethereum L1. This could happen though considering the fact that Polygon was just launched in February, and yet it has achieved tremendous growth over the short period of time. 
A higher number of transactions takes place on Polygon L2 compared to Ethereum L1. Polygon L2 had 5.7 million total transactions in contrast to 1.1 million total transactions on Ethereum L1 for September 29. Which is actually reasonable considering the high cost of transaction on Ethereum L1 compared to the cheaper Polygon L2.
Polygon has been growing in popularity, and its adoption has been increasing steadily. In May, Mark Cuban added Polygon to his portfolio, this action by the billionaire investor was a show of confidence in Polygon and its adoption has continued to rise.