NFTs And Their Role In The Emerging Metaverse Economy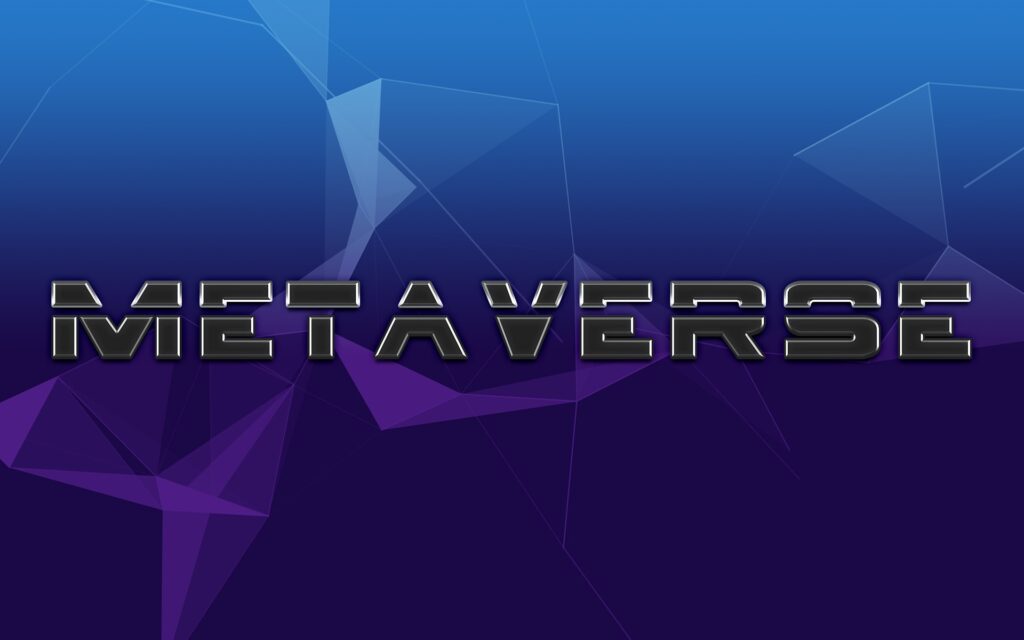 Technology in the past few decades has evolved so rapidly that it didn't give enough time to people to catch up with it. With the dawn of the Internet and functioning computers back in the 90s, multiple milestones have been accomplished, which were presumed to be impossible at first. The 2000s have got to be an excelsior decade for tech, well thanks to furthering the element of technology and its wider adoption on a global scale.
Internet compelled the society to make things digital; as a result, stocks, forex and many other financial markets have gone perfectly digital since then, and with time betterment has been produced in the form of updates and whatnot to support a more vivid and efficient image of technology into the homes of people.
Fast forward all the way to 2009, and you have got the first essence of a completely decentralized digital mode of finance in the form of the crypto market; at the time, there was only a single cryptocurrency by the name of Bitcoin, which was also termed the flagship cryptocurrency of the crypto market.
Today there are about 10,000 or so crypto tokens out there working on different consensus algorithms and supporting multiple aspects of the crypto market; other than that; you have got non-fungible tokens, exchange-traded funds, and recently the idea of Metaverse becoming viable, you have got yet another digital space within an already present digital space making this whole thing a bit more technical.
Non-Fungible Tokens and Metaverse
Non-fungible tokens specifically have been a game-changer for Metaverse as it has been accommodated as the native currency to spend, engage with or trade in the Metaverse. Many people have this idea that was so strange about non-fungible tokens that these might either be photographs or artwork that is either tangible or non-tangible or the digital copies of different collectibles that are selling for huge sums of money.
These people were not wrong if we take into account the very definition of what a non-fungible token is, but in the aftermath of the true purpose for a non-fungible token, there is a whole other explanation.
Non-fungible tokens should not be approached as a form of digital art only because there are many other opportunities that the fungible tokens provide and are opening various other possibilities and potential areas of the crypto market for the end-user to explore.
One vivid example of those opportunities that could be taken into account in the form of a connection that the non-fungible tokens have with Metaverse and the overall role it should play in the future of non-fungible tokens.
There are opportunities present not only for the crypto market but other private companies, enterprises, and investors who are into non-fungible tokens and would want to explore more about this technology while at the same time playing their own significant role in the wider adoption of non-fungible tokens.
You can access the Metaverse and perform a variety of tasks there, you can buy land in Metaverse, or you can explore other opportunities it has to offer, and while you are doing so, you would have to take into account the role non-fungible tokens are playing in sustaining Metaverse and making it accessible for all.
This isn't quirky at all; the relation non-fungible tokens have with Metaverse is going to propose many decent openings and opportunities for the whole crypto space. What kind of spin do non-fungible tokens have on Metaverse? How would they help in defining the very function of the Metaverse, and what would be the future for it?
This article answers these questions and many more; let's take into account the overall idea of non-fungible tokens interacting with Metaverse in the first place.
Blockchain and Non-Fungible Tokens
Blockchain is not only an idea but is a way of interacting with modern technology and what it can do or areas where it can prove more efficient than the conventional modes of conducting business. The overall popularity of blockchain is over the charts. It is the same technology that sustains working all of the cryptocurrencies that are part of the crypto market and reside on their individual blockchain networks.
Multiple issues in the world of finance have been prevented thanks to blockchain technology, such as double spending attacks, which were more recurrent with cryptocurrencies and acted as a nuisance.
Blockchain is also tethered with the development and very existence of non-fungible tokens, and since the very beginning of non-fungible tokens and ideas of scarcity and interoperability have been presented to the community.
Because non-fungible tokens are scarce as these are produced in limited numbers and therefore have a higher overall value intrinsically as opposed to various other cryptocurrencies that are available in bulk, and anyone can buy those cryptocurrencies from a decentralized crypto exchange.
With wider adoption of non-fungible tokens into Metaverse-oriented projects and because it is operable with various other blockchains, a discussion has been bombarded among the top industry leaders of the crypto space to further incorporate non-fungible tokens to Metaverse and how blockchain technology can play its role in doing just that.
Role of Non-Fungible Tokens in the Metaverse
To be able to understand the overall role that the non-fungible tokens are playing in Metaverse and sustaining that particular infrastructure which is fairly new, you at first should comprehend the very meaning of what a non-fungible token is and how does it collaborate with Metaverse and ultimately you should also know what Metaverse is?
Non-fungible tokens could be regarded as assets or digital manifestations of art that are sold for large sums of money; now that is the corner definition of non-fungible tokens that is way more approachable than its intrinsic one. In all fairness, non-fungible tokens are one of a kind, offer interoperability, and are scarce and indivisible entities that also happen to be immutable.
These manifest the digital and physical ownership for certain elements present on the blockchain; anyway, non-fungible tokens are having a massive impact on all walks of the crypto market and blockchain technology; if something is decentralized and is living on a blockchain environment, then one way or the other it has something to do with non-fungible tokens.
It is being used in the gaming industry, large digital projects such as Metaverse, and also in the marketing environment as more companies and businesses are getting viable exposure to non-fungible tokens.
Before you can begin to understand the overall impact of non-fungible tokens on Metaverse, you must understand the overall hype that is being developed around Metaverse and how does it chip into non-fungible tokens playing an important role in its development and overall future.
You can think of Metaverse as a blockchain-based digital world, just as in virtual reality or augmented reality, along with a hint of artificial intelligence. It is not a real place but a digital manifestation of a world that can only be approached with technologies such as virtual reality and augmented reality. Blockchain being a persistent technology in the decentralized world, does open plenty of doors for social interaction taking place within Metaverse between various users, of course in a completely decentralized fashion.
By simply leveraging the overall capabilities of the blockchain environment, Metaverse does provide the end-user with an environment that is scalable and interoperable while also being completely adaptable.
But of, what Metaverse offers in the form of technology or some other standard offering could be controlled and made better with the help of blockchain technology.
Simply by being able to explore Metaverse and interacting with various trades of this particular entity, large corporates and companies would be able to scour various important insights from the users who are taking part in their Metaverse program, and they would then be able to refine their marketing strategies according to the insights recovered from Metaverse.
They could then change the overall marketing paradigm that they have been sticking with all these years; they would change their services and products to better accommodate users according to the data, which shows what they want today.
Are NFTs an Integral Part of the Metaverse?
No matter what kind of discussion you run into on the Internet, it does involve combining non-fungible tokens with Metaverse; there are hints present out there which confirm that in the near future, it is possible that non-fungible tokens would be used as a type of currency that people could spend or earn from Metaverse. Others believe that non-fungible tokens might be a digital aspect of Metaverse.
This would have been perceived as the right information, but there are some technical flaws that restrict it from happening. First of all, if non-fungible tokens were indeed a digital part of Metaverse, then these should only be exclusively available on metaverse, but as a matter of fact, you can buy non-fungible tokens from any decentralized exchange out there without any issues.
This rather denounces the theory that non-fungible tokens are only a part of the Metaverse and can't exist anywhere else. Despite what kind of theories are spun out there, one thing that remains consistent is the fact that both are used simultaneously no matter what kind of discussion is sprung out there, taking non-fungible tokens and Metaverse into account.
Non-fungible tokens are perceived to be part of not only the blockchain technology but also the crypto industry, and in the past few years, it has gone through some unprecedented levels of growth, which means that it is not the same technology and has gone through multiple updates and changes that have conveniently made it better over time.
This also puts together a rather daunting approach to Metaverse, confirming that only the virtual worlds would be able to influence Metaverse and that anything that is not digital wouldn't have any kind of influence over Metaverse. You can say that games are going to be a big part of Metaverse, and people are going to enjoy playing them not only by themselves but with other people or users that they find on the Internet.
Games could serve as virtual environments on Metaverse, and non-fungible tokens could serve as the currency which gamers could use either within the game or Metaverse as a whole. The rational thinking with Metaverse is that users will be able to sign up with Metaverse and kind of convert themselves into digital avatars having a world of possibilities and opportunities presented to them in real-time, and therefore non-fungible tokens are going to be a big part of Metaverse.
You would be glad to know that in 2019 when Metaverse was still a fresh concept, a Metaverse non-fungible token has also made its debut and could be purchased on any decentralized crypto exchange out there. This confirms the affiliation of non-fungible tokens with that of Metaverse and just how compelling the whole system is going to be.
This conference that was conducted back in the day for the launch of Metaverse has established a positive precedent for non-fungible tokens and Metaverse in general and how both are going to interact with each other in the near future.
How Do Non-Fungible Tokens Play a Role in the Development of Metaverse?
Have you ever heard about the open-source concept? It is a rather fun approach with dedicated software or application made available on the Internet, which states that any individual can download the data files for that particular app or program and can induce their own customized changes within the source code, and those changes will be reflected within the app or program.
This terminology is known as an open-source system which means that anyone with access to the Internet could potentially download that digital element and make changes to it according to their own taste; they don't have to have any digital licenses or any other trademark connection with the app or service at all. Think of metaverse as an open-source concept which means that it is rather adaptable; there are going to be certain changes made to Metaverse that will be reflected by the users who are actually using the platform.
Some would be buying land within Metaverse others will only be after the games that Metaverse has to offer, while some other keen investors will be looking into financial investment opportunities that Metaverse represents. So in a way, it is going to be a fast environment with tons of opportunities and possibilities for people from every walk of life. Every segment or crypto element is going to so its own delicate purpose.
Blockchain technology, for the sake of argument, is going to be the building block of Metaverse and will work as the backbone of its infrastructure; cryptocurrencies could work as a financial medium on Metaverse, which changes hands from user to user performing certain transactions within the Metaverse platform.
Non-fungible tokens can also play an important role in building the overall ecosystem of Metaverse, they could serve an essential role that would be dictated to them and would be entitled to them, and this would depend on what kind of projects Metaverse is launching with regards to non-fungible tokens.
There is a rather fun discussion on the Internet spewing about non-fungible tokens and Metaverse that it could be used as a currency for people who want to buy land in Metaverse or not they would have to pay in non-fungible tokens for the sake of getting access to whatever land they wish to buy in Metaverse.
These could also work as deliverers of access from a user to user, some kind of sharing or syncing protocol could be set up with Metaverse and non-fungible tokens where users could be able to lend access to some other user within Metaverse through non-fungible tokens. The smart contract capabilities of non-fungible tokens are not a joke, and this could come in handy, especially in the buying and selling of real estate within the Metaverse.
This concept could not only be applicable in the buying and selling of real estate but also in playing games and attending to other matters of Metaverse in general. Non-fungible tokens of a special kind could be used to provide VIP access to personnel and users in real-life attending various virtual events or special case events taking place within the metaverse.
Non-fungible tokens could also be used by corporates or financial entities who are going to house their brands in Metaverse. They could use a special one-time non-fungible token for the sake of granting access to certain use cases for their brands to their followers.
One thing is elementary here, and that is the fact that not fungible tokens are interoperable, which means that anyone who has a bunch of non-fungible tokens could lend those tokens to someone else for providing them with those tokens and the ownership status of those non-fungible tokens would change. This kind of thing is going to do wonders, especially in an environment that is powered by virtual reality and augmented reality.
Some companies are already ahead with this approach where they are not only all in for non-fungible tokens, but they also understand the very significance of these for Metaverse. That is why they are pouring tons of resources into developing their special non-fungible tokens, which they would be able to use to extract certain kinds of advantages either for their followers or their brand in general.
Real estate is going to be an entity that is going to see a whole lot of non-fungible tokens and the involvement of smart contracts within it. Generally speaking, it seems like non-fungible tokens and Metaverse are made for each other, and there is a bright future for both moving forward.

HeraldSheets.com produces top quality content for crypto companies. We provide brand exposure for hundreds of companies. All of our clients appreciate our services. If you have any questions you may contact us easily with Herald Sheets Facebook Messenger App. Cryptocurrencies and Digital tokens are highly volatile, conduct your own research before making any investment decisions. Some of the posts on this website are guest posts or paid posts that are not written by our authors and the views expressed in them do not reflect the views of this website. Herald Sheets is not responsible for the content, accuracy, quality, advertising, products or any other content posted on the site. Read full terms and conditions / disclaimer.