Meme Coins Guide – Each And Everything You Need To Know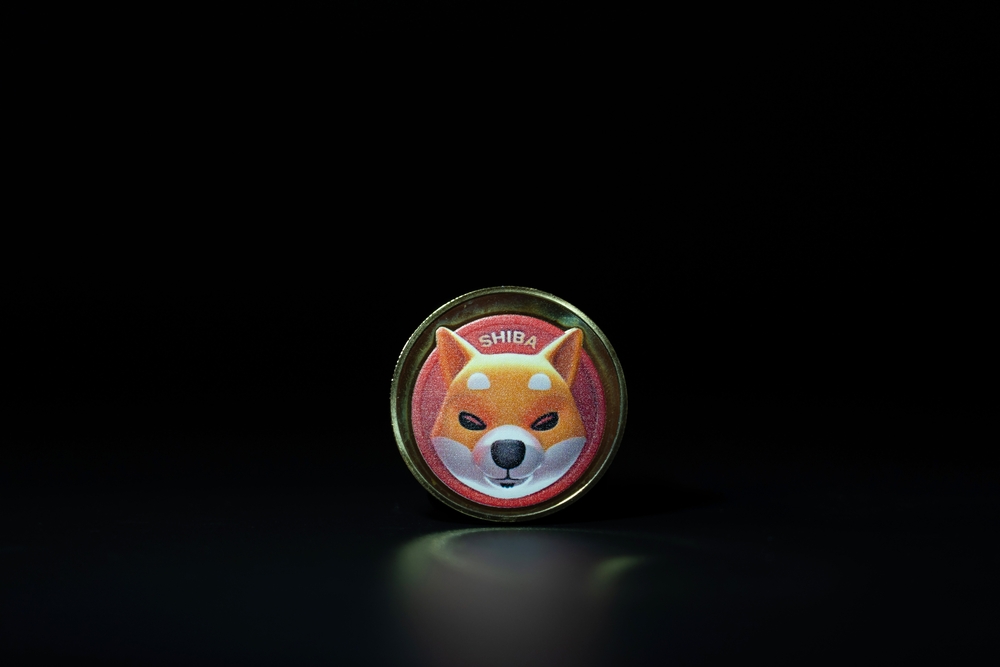 You've heard of Bitcoin, but have you heard of Dogecoin or the Shiba Inu? Meme coins have grown in popularity (and volatility), particularly among the younger generation. If you're thinking about investing, here's what you should know.
In 2021, the market for meme coins, particularly those featuring dogs, is expected to rise exponentially. The DOGE (Dogecoin) and its competitor, the Shiba Inu, are two of the most famous "breeds" in November 2021. (SHIB).
Meme coins are cryptocurrencies that are based on popular memes. When compared to significant cryptocurrencies such as BTC (bitcoin) and ETH (ether), they tend to be highly volatile (ETH).
It is most likely due to the fact that the community significantly influences meme coins. Their costs are frequently impacted by sentiments expressed on social media and online communities. It often results in many buzzes, but it also results in FOMO (fear of missing out) and financial risk. While it is true that some investors made wealthy through the use of meme coins, many others suffered losses as a result of the market's instability.
In May 2021, Dogecoin had a significant rise in value before settling at its present level, according to CoinMarketCap. It is currently ranked tenth in terms of market capitalization. However, the individual value of each coin is not very high—Dogecoin is now worth approximately $0.15 per coin.
Therefore, should meme cryptocurrencies be treated seriously as investment opportunities? Here's what you should need to know before making a decision.
Introduction To Meme Coins
Some believe that 2021 would be remembered as the "year of the dogs" for cryptocurrency. Dogecoin and Shiba Inu were the leaders of the meme currency pack, and their prices and market capitalization rose as a result.
The value of DOGE has increased by more than 8,000 percent since the start of the year, and as of November 2021, it is ranked #9 by market cap. Since January, SHIB, a competitor, has increased in value by more than 60,000,000 percent.
What is meant by Meme Coins?
They are also cryptocurrencies but they are inspired by memes and jokes shared on social media platforms. The very first meme coin that has been developed years ago is Dogecoin. DOGE was generated as a spoof of the popular Doge meme, which depicts a ShibaInu dog (Japanese). It was first used in 2013.
Meme currencies have a reputation for being extremely volatile and are largely driven by the community and can become famous suddenly because of online community affirmations and fear of missing out (FOMO). When traders or investors shift their attention to another meme currency, the price of these coins can plummet unexpectedly as a result.
Another aspect of meme coins is; they sometimes have an ample or endless supply, making them extremely valuable. For example, the ShibaInu (SHIB) token has a supply of One quadrillion tokens. In contrast, the DOGE token does not have any maximum supply and its token has already reached a circulation of over 100 billion.
Since meme tokens don't typically contain a mechanism for coin-burning, the ample supply of meme tokens accounts for their cheap values. You can easily purchase billions of meme tokens for only $1.
In a word, meme coins are digital currencies inspired by popular online memes and jokes. Dogecoin, for instance, was influenced by the meme of doge, which was developed from a viral picture of a Shiba Inu and spread over the internet. Although these digital assets should not be taken seriously, they can gather traction when people of the community invest in the latest one to be part of the gag.
When a cryptocurrency gains popularity, investors start taking interest in it, boosting the coin's worth even further. Prominent online characters and celebrities also inspire the popularity of various meme currencies. One of the most famous persons associated with it is Elon Musk.
Some of these coins are intended to be a snub. Mongoose Coin was founded in December 2021 after a Congress member coined the term during a discussion on digital currency.
Some of the meme coins attribute the present rise to the meme stock war that occurred at the later part of the year 2020. Following that, another set of Redditors laughed about artificially inflating the price of Dogecoin in the same way, and the trend took off.
Some meme coins aren't simply for laughs. For example, the Floki Inu meme coin creators also collaborated with a non-profit organization known as the Million Gardens Movement.
What Is The Appeal Of Meme Coins?
While it's challenging to identify particular reasons, but some think that the expansion of crypto market due to COVID-19 pandemic many investors weng for unconventional ways to guard themselves from the aftermath of inflation. Meme coins also gained some popularity as a result of the uproar, in terms of market value.
As a result of Reddit's "meme stock" tale, which saw GME (GameStop) and AMC Entertainment stock values rise by as much as 100 times in just few months, in late 2020 it all began.
In January 2021, members of the Reddit community joked about the rise in Dogecoin price in order to create a digital version of GME. DOE's price increased because to the current trend, which was helped by Elon Musk's Twitter posts. Within five days, Dogecoin's value has surged by nearly 2,000 percent to USD 0.73.
Many people believe that Elon Musk's TV joke regarding DOGE in 2021 set off the subsequent price fall. Other meme coins, such SHIB, the "Dogecoin killer," have since been popular with traders. The emergence of meme coins was sparked by average investors' fear of missing out on the opportunity to become a billionaire overnight.
Small-scale investors find meme currencies interesting because of their low price, which is actually meaningless because of the abundance of these coins. It's still different to own millions of these meme coins compared to a little amount of Bitcoin or Ethereum. Traders can obtain tens of thousands, of DOGE, AkitaInu, or SHIB tokens for as little as a few dollars.
There are several reasons why meme coins are so popular, but one of the most important is that their communities are enthusiastic about the project.
Coins based on some popular viral memes, as previously stated, are meant to be funny. Internally, they're often described as an 'inside joke' among friends.
The act of purchasing meme coins is a manner of expressing support for the respective community. The GME stock market saga sparked a "David versus. Goliath" conflict amongst meme coin traders motivated by Reddit forum SatoshiStreetBets to wager against the mainstream cryptocurrency market. As a result, in 2021, the cryptocurrency market was saturated with meme currencies created by community members.
Investing In Meme Coins Comes With A Lot Of Dangers
Even though Dogecoin appears to be a light-hearted endeavor, investing in this form of digital currency or even other meme coins such as it has a certain level of risk.
Some meme currencies have achieved significant market capitalization. In contrast, in other instances, the value per coin skyrockets hundreds of percent in a matter of days, rendering some investors extremely wealthy and indicating to others that they, too, may be able to achieve similar wealth.
In addition, it's important to note that all these meme cryptocurrencies are rarely genuine, meaningful initiatives, as they're usually established by copy-paste code from some other kind of cryptocurrency.
A substantial development community, which helps keep them safe and technologically updated, is also lacking in many of these environments. At many points throughout its existence, the growth of Dogecoin has come close to a halt.
Furthermore, many meme currencies are owned by tiny groups who possess huge, market-moving volumes of the cryptocurrency and small liquidity pools of the cryptocurrency. As a result, their prices are highly unpredictable, with strong influence from social media attitudes and "fear of missing out" (FOMO).
It makes meme coins particularly vulnerable to pump-and-dump scams, in which an individual or group of significant coin investors excites the coin, causing others to purchase and inflate prices before selling all of their holdings on the open market.
While one specific person or group may end up making substantial profits, that type of immediate sale has the potential to send the market into a tailspin, leaving everyone else "carrying the bag," as they say in the cryptocurrency world.
Unaware investors who bet their money on the rise in the value of their currencies have ended up with coins that are worth significantly worse than what they paid for them in the first place.
Even as the meme coin market is expanding, it is essential to be mindful that there may be projects that take advantage of the buzz in order to defraud traders. For example, the value of SQUID (Squid Game), a meme coin based on the popular Netflix program of the same name, has increased by more than 86,000 percent in a single week alone.
However, the project team yanked the rug out from under everyone, causing the price to collapse by 99 percent. And to make matters worse, token holders were not permitted to sell SQUID tokens. As a result, if you trade or invest in meme coins, you should exercise caution and DYOR before proceeding.
Buying Meme Coins
Even though meme coin markets are notoriously volatile, some investors continue to invest in them. Investors can buy meme coins on some of the same marketplaces they would use to buy more real cryptocurrencies like Ethereum and Bitcoin, whether they want to earn money by timing market pumps or want to engage in a fun crypto-insider market.
Dogecoin, the oldest and most renowned meme coin, may be purchased, sold, and traded on leading cryptocurrency exchanges such as Coinbase, Binance and Gemini. Traditional stock investing and trading services, including Robinhood, SoFi, and WeBull, have started allowing users to trade in cryptocurrency, including Dogecoin.
Well-known Meme Coins
Dogecoin and Shiba Inu are the meme coins with the most significant market capitalization in the meme coin market (SHIB). Several dog-themed coins hit the market following the success of SHIB and DOGE, and several of these meme coins began to acquire traction in the second quarter of 2021.
In 2013, it was established by software programmers Jackson Palmer and Billy Markus, who named it Dogecoin (DOGE). It was created in response to a Shiba Inu dog meme and was supposed to be a joke coin to capture the general public's attention.
DOGE is a fork of the cryptocurrency Litecoin (LTC), and it uses the same POW (Proof of Work) algorithm as its parent currency, and there is no maximum supply for Dogecoin.
Shiba Inus is a cryptocurrency that competes with DOGE and is sometimes called the "Dogecoin killer." SHIB is also named after a Shiba Inu breed, a Japanese dog. It was made in August 2020 by an unknown developer who went by the moniker of Ryoshi.
The main distinction between Dogecoin and Shiba Inu is that the latter has a restricted supply of One quadrillion tokens, of those which 50% were burned and donated to charity. DOGE has a limited quantity of One quadrillion tokens, of those which 50% were burned and donated to charity. The SHIB ecosystem also contains a decentralized exchange, NFTs, an NFT art incubator, and an NFT game, among other things.
In addition to the Akita Inu (AKITA), the Kishu Inu (KISHU), and the Floki Inu (FLOKI), there are other more meme coins that feature Japanese dog breeds as symbols (FLOKI).
DOGE had a significant influence on AKITA. In February 2021, it was listed as an ERC-20 token on the Uniswap cryptocurrency exchange. Its tokenomics are incredibly close to those of SHIB. Like SHIB's developer Ryoshi, the AKITA team locked 50 percent percent of the overall supply on Uniswap, with the remaining 50 percent being sent to Vitalik Buterin (co-founder of Ethereum).
However, the total amount of AKITA tokens is just 100 trillion, which is less than one-tenth the overall supply of SHIB tokens. Since its launch in May 2021, AKITA has gained popularity with its sibling doggie coins, and some community members consider it to be another "Dogecoin killer."
Dogelon Mars (ELON) is right behind the canine duo in terms of popularity. ELON is titled after Elon Musk (Tesla CEO) and his love for his firm SpaceX, as the name suggests. ELON is a Dogecoin fork with a 557 trillion token circulating supply. Since its inception in April 2021, ELON has grown by over 3,780 percent as of November 2021.
Since its inception in April 2021, Kishu Inu (KISHU), a meme coin with a canine theme, has experienced exponential growth. Active users receive participation awards, and non-fungible tokens (NFTs) are used in a decentralized exchange (DEX) called Kishu Swap. It has gained in popularity over time, and within a month of its introduction, it had amassed over 100,000 users and a market worth of $2 billion.
On the Solana blockchain, the Samoyedcoin (SAMO) project is a dog meme coin developed. SAMO supplies were airdropped to community members in a proportion of 13 percent during the launch. Their website states that the roadmap for SAMO entails burning events, a decentralized exchange (DEX), airdrop tools and the introduction of non-fungible tokens (NFTs).
Samoyedcoin has recently gained popularity due to a sharp spike in its value. Within a month, SAMO experienced an increase of more than 4,300 percent. In October 2021, the value rose from $0.005 to more than $0.22 in approximately 30 days.
SafeMoon (SAFEMOON) was yet another newcomer to the meme coin scene that took advantage of the rise .this BEP-20 token was first issued on the BSC (Binance Smart Chain) March 2021 and is currently in circulation.
Those who sell the token will be penalized with a 10 percent exit fee, of which half will be dispersed to existing SAFEMOON holders, and the other half will be burned. SAFEMOON benefits long-term holders by punishing those who offer the token with a 10 percent exit fee, of which half will be dispersed to existing SAFEMOON holders, and the other half will be burned. It drew the attention of ordinary investors after it had a surge in April.
According to CoinMarketCap, SAFEMOON has a return on investment of 9418.54 percent as of November 2021.
Bottom Line
With more meme coins joining the market each day, traders seeking to emulate DOGE and SHIB's earnings, it's critical to DYOR before investing in any meme coins. Keep in mind that, in comparison to other digital currencies, meme coins are pretty volatile. Investing in or trading cryptocurrencies carries a high level of risk.
Because meme currencies are heavily influenced by the community and might crash at any time, you must never invest money you can't afford to lose.

HeraldSheets.com produces top quality content for crypto companies. We provide brand exposure for hundreds of companies. All of our clients appreciate our services. If you have any questions you may contact us easily with Herald Sheets Facebook Messenger App. Cryptocurrencies and Digital tokens are highly volatile, conduct your own research before making any investment decisions. Some of the posts on this website are guest posts or paid posts that are not written by our authors and the views expressed in them do not reflect the views of this website. Herald Sheets is not responsible for the content, accuracy, quality, advertising, products or any other content posted on the site. Read full terms and conditions / disclaimer.