iFOREX: A Global Broker Focused on Education and Information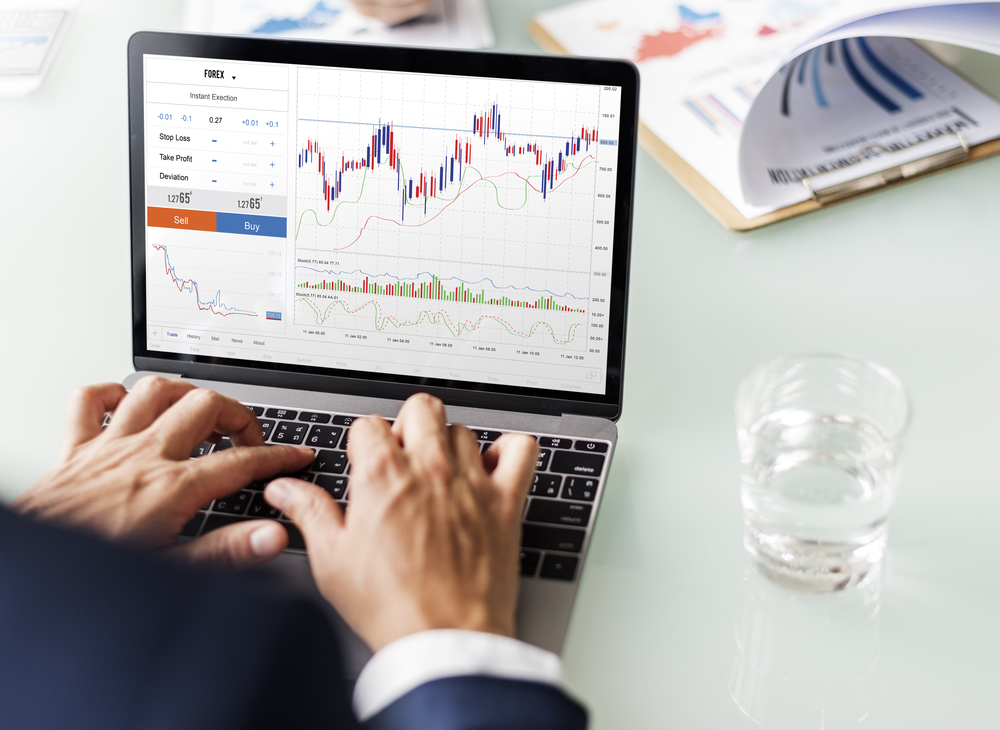 When it comes to choosing an online CFD broker, today's massive number of offerings can make it difficult to decide which is best. Do you spring for the new kid on the block with a fancy logo and a clever name, or do you opt for a broker with a more mainstream, traditional approach? Whereas one brings newness, the other brings experience, but this doesn't even begin to cover the many options that are out there. Somewhere in the middle, however, is a broker that's been around since the dawn of online trading.
A broker with a wealth of experience in the industry as well as a thorough understanding of its clients' needs that's been able to fine-tune their approach to welcome traders of all experience levels and provide a well-rounded trading experience focused on the two most important things in the industry: information and education. That broker is iFOREX, a global broker with over 25 years of experience, and today we'll take a deep dive into who this broker is and why they're leaders in providing an exceptional trading platform for all clients.
Education
The problem with many of today's new online brokers is that their brightly colored platforms and fun logos make trading CFDs appear to be easy, even going so far as to make you think that everyone who signs up and trades with them will make incredible profits. That's simply not so. A broker can't promise you'll make a profit any better than a meteorologist can make it rain on command. Your ability to trade well comes down to a solid education in CFD trading, how the overall financial markets work, and the many factors that can affect the price movements of your chosen trading instruments. That's where iFOREX truly excels, offering a wide variety of educational materials for every trader.
From how-to trading guides that teach you the bare basics of CFD trading, to how to open your first deal, and even how to employ advanced trading strategies, to interactive video tutorials that explain concepts ranging from how to open an account to how to invest in oil prices, iFOREX offers a virtual library of learning materials to help you start trading with a solid foundation. One of iFOREX's hallmark educational offerings, however, is a 1-on-1 training session, where you can literally interface with a live trading coach who can guide you through the CFD trading process and answer any questions along the way. This unique feature puts iFOREX way above many of its competitors.
Market News
Once you're on your way to regularly opening and closing trades, you'll require a constant flow of critical information that can help you make more informed trading decisions. As you'll find out, analyzing an instrument's performance in order to gauge which way prices will go next involves scraping together facts from a variety of sources including past performance, live rates, news headlines, financial articles, and an economic calendar that lists important events and meetings around the world that could impact the markets. Again, iFOREX is at the top of the game with a huge variety of all we've listed.
Choose from a wide range of financial articles that discuss instruments in general, such as oil, and what factors can affect its price movements, as well as what to look out for when adding a CFD instrument such as WTI oil or Brent oil to your portfolio. Article topics include everything from commodities like oil and gold to popular cryptocurrencies like Bitcoin and Ethereum, as well as shares, exchange-traded funds (ETFs), indices, and forex trading.
Live rates are another super helpful tool that give you the ability to constantly monitor the current price of your instrument or forex pair. This can be vital in knowing when to open and close a deal, especially considering you also have the option of adding technical analysis charts with the click or tap to gain further insight.
The iFOREX Economic Calendar is provided by a reputable third party and constantly updated to ensure you remain on the pulse of what's happening in the world. As we know, critical meetings of global organizations like the Federal Open Market Committee or the IMF can impact the performance of such instruments as currency pairs, indices, even shares and commodities, so it's vital you know when these events are happening down to the minute. The iFOREX Economic Calendar is easy navigable, allowing you to search using several filters so you can get the results you're after without wasting time.
The Bottom Line
In addition to providing a safe, secure, and well-rounded trading experience for its clients, iFOREX stands out because of its education and information-focused approach to CFD trading. From learning the basics to combing through charts and market news for the latest financial updates, you'll always have what you need to make better informed trading decisions.