How To Buy Shiba Inu: A Complete Guide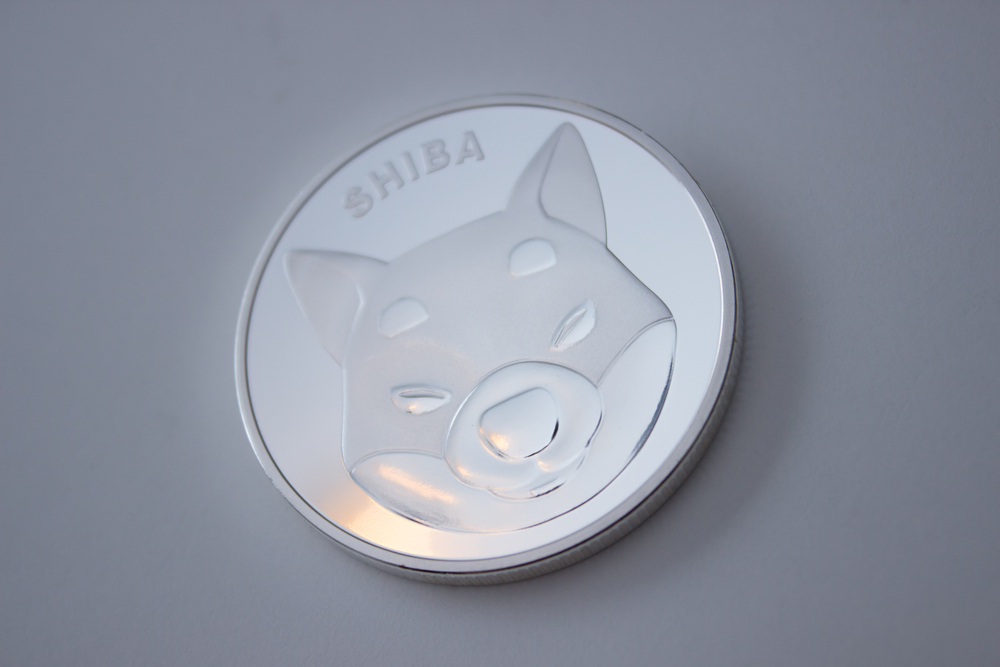 Shiba Inu coin is considered a direct competitor of Dogecoin. The availability to buy Shiba Inu coins across multiple platforms is the main reason for its viral success.
Before we get deeper into the topic, let us get a bit of know-how with the Shiba Inu coin. It is a cryptocurrency that was introduced in august 2020. Within a year, the currency proved itself to become a direct rival of Dogecoin.
The common element in both the Dogecoin and Shiba Inu coins is that both of them are meme-based cryptocurrencies. It means that the light-hearted memes proved to be a successful marketing strategy for the popularity of both of the coins. Also, these digital coins consist of local communities who are always there to support these cryptocurrencies pages through social media apps. Both of them are listed in the top ten cryptocurrencies. In recent days, both of the assets have swapped places due to tough competition among them. Moreover, both digital coins have low-cost tokens but an extremely large supply.
Shiba Inu coin is specifically named on the Japanese dog breed. It has made an extraordinary triumph this year, and it stands with some prominent cryptocurrencies in the top cryptocurrencies list. On the 27th of October, Shiba Inu coin's daily trading volume reached a peak of $21.84 billion.
For beginners, the project has launched ShibaSwap decentralized exchange where users can swap Shiba Inu coin or SHIB for a range of multiple other tokens, much like Balance or Uniswap. Shiba Inu coin also features two other ERC-20 tokens named LEASH and BONE, which supply extra utility, including a store of value for holders and governance.
The founder of the Shiba Inu coin is anonymous. More information goes with the point that the market value of SHIB is over $38 million, and recently it has hit an all-time high of $0.00008616.
Shiba Inu coin can be bought through both centralized and decentralized exchanges. This coin is available on almost all big crypto platforms, and it is actually the factor that has pushed the coin to become one of the prominent crypto assets. Now, crypto traders are diving into Shiba Inu coin trading and trying to make fast returns.
Centralized Exchanges
There are a number of centralized cryptocurrency platforms or exchanges that offer SHIB as an asset. The exchanges that support SHIB trading are Binance, Coinbase Pro, FTX, Huobi Global, Gemini, and KuCoin. All the exchanges I have mentioned are known to crypto investors. Exchanges are platforms that offer traders to buy cryptocurrencies. Centralized exchanges can be basically explained as those exchanges in which the exchange entirely holds the owner of the crypto coins you buy. Users do not have to provide access, and It is why you can expect fast transactional processes through them.
Before starting trading on any trading platform, you have to get yourself registered to carry out all the trading-related activities. In most exchanges, the registration process is simple, and they usually ask for basic information followed by some other processes after which you are allowed to start the trading business.
As Binance exchange is the largest cryptocurrency exchange and has a large consumer base, we will be taking the example of Binance to tell you how to use it to start trading SHIB. You should follow the following steps to start trading SHIB.
As you reach the Binance interface, you should sign in if you already have an account or else sign-up and make one account.
After that, you have to go through some security policies. Make sure to complete the KYC (know your customer) process, after which you will be allowed to buy cryptocurrencies on the exchange. This is not a long process and only requires a few mInutes to finish. On Binance, this option is named 'identification' which can be found at the top right corner over the account icon.
After this, you should navigate the page to buy direct fiat currency pairs or cryptocurrencies. You can fulfil this step-through payment made by credit/debit card, cryptocurrencies, bank transfer, or the other options which are provided by the exchange.
Now, you have to enter the amount which you will be spending on the purchase. Keep in mind that this can either be in fiat currencies or cryptocurrencies.
After that, you have to select the payment method you are going to use throughout the whole trading business.
Now do check disclaimer boxes and buttons and mark them. After this, hit confirm. After hitting the confirmation option, do complete the payment process. It should be dependent on the exchange guidelines and the payment method you have selected before. After a while, the amount you have purchased will be available in your wallet, and you can access it.
If your account had been funded with fiat currency such as US dollars to buy Shiba Inu coin, your funds would be credited to the account in one to five business days. However, you still have to swap the balance to buy the Shiba Inu coin. The swapping process can be completed through the exchange's 'Market' section. You can find the SHIB/USD pair and using the 'Trade' option. At this exchange, clicking this option will take you to the user interface, and proper guidance will be provided to you for the process by other book systems.
Decentralized Exchanges
Decentralized exchanges are those exchanges where you are completely free of the ownership risk, and you are the owner of the cryptocurrencies rather than the exchange itself.
If we talk about the decentralized exchanges that allow Shiba Inu coin trading facilities are mainly two. The two exchanges are named ShibaSwap and UniSwap. Both of the exchanges are decentralized, and here, the users are the complete owners of their assets.
Buying SHIB on ShibaSwap
ShibaSwap is the native exchange where crypto investors can buy SHIB. As you reach the ShibaSwap's platform, the first thing you need to do is connect your Ethereum based wallet by clicking the 'Connect' option, which is available on the top right of the page. Currently, at the platform, three wallets are available, which are Wallet Connect, Metamask, and Coinbase wallet.
Because Metamask is the most widely used wallet, we will take its example. If you are not aware of the Metamask wallet, you need to download the wallet through the wallet's official website. It is up to you which version you select according to your operating system.
When you are done downloading the wallet, you need to give funds to your Metamask wallet through ether. Ether itself is the second-largest cryptocurrency on the list and is known to the world, and it can be defined as Ethereum Blockchain's native cryptocurrency. To do this, follow a simple process by clicking the buy button on the Metamask platform. It is the option that will take to a page with multiple options of buying ether with either your debit card or credit card.
After all these processes, you will be ready to swap your ether with a Shiba Inu coin on the ShibaSwap. Click the swap option on the lower left-hand side of the ShibaSwap platform/website. Once you have clicked this option, you will reach a decentralized swap feature present within the platform. Now on the top box, mention ether, and in the following box, search for Shiba Inu coin.
After this, you have to decide how many SHIB tokens you will be swapping your ether for. When you have chosen the correct amount, and are satisfied with the fees mentioned, click the 'swap' option.
Now in the Metamask wallet, you will be having your SHIB tokens.
Buying SHIB on Uniswap
You nearly have to follow the same steps on Uniswap as you followed on Shibaswap. Visit the Uniswap official website and click 'launch app' on the top right corner to begin the process. After this, you have to connect your wallet to Uniswap in the same way you did on Shibswap.
In contrast with Shibswap, Uniswap offer a wide range of wallets that are Ethereum based. Along with the other three wallets already mentioned, Uniswap includes other wallets, such as Fortmatic and Portis wallets.
After that, you will need to search the SHIB token button in the box just like the way you did before in Shibswap. Also, you need to import the token if it is not present on the list. During this process, do take care to buy the actual token and not the fake one.
Now when you are done and are pretty sure about the token's legitimacy, it is up to you how much ether you want to swap with the Shiba Inu coin. After this, within a while, your newly swapped SHIB token will be appearing in your Metamask wallet.
Buying SHIB through Mobile Device
Many makers keep this thing in mind before making a crypto platform that there are many traders around the world who are constantly on the move. These traders do not carry laptops and PCs everywhere. For them, makers build completely different platforms, and they are called mobile apps. Through mobile trading apps, traders can do trading anywhere. They do not need to sit in front of the big screen to run the web-based platforms for trading.
Many exchanges are there, which are comprised of multiple platforms. The exchange firms provide mobile users with mobile apps through which the users carry out their trading businesses. These exchanges are countless in numbers, but the best among them are mentioned below.
Crypto.com
This exchange has a pretty large consumer base. As mentioned on their website, 10 million people are currently using crypto.com for their trading-related purposes. This exchange provides users with multiple cryptocurrencies, including the Shiba Inu coin. It also has a mobile app through which traders can trade Shiba Inu coins.
FTX
FTX as an exchange is known to the world. It has multiple options, including the mobile app, which can be used to buy Shiba Inu coins.
Coinbase
Coinbase as an exchange is not a small name. With a pretty huge consumer base of around 73 million, the exchange has included multiple assets on their platform. Along with offering Shiba Inu coin, they also offer a mobile-based app on which people can trade the coin without any issue.
Binance
Even if you are not a trader, you must have heard the name of Binance. It is because Binance is the largest cryptocurrency exchange in the world right now. Being the largest exchange, it has kept the standards by adding multiple assets, including the world know Shiba Inu coin. They also have a mobile app on which mobile users can purchase and sell SHIB.
eToroX
eToroX is a known crypto exchange where digital traders find the best trading solutions. It has a mobile app and includes SHIB in the asset index. Traders can rely on this platform to buy Shiba Inu coins.
OKEx
OKEx is an exchange with multiple users. This exchange offers mobile users a platform in which they can carry out their trading businesses. Along with this, Shiba Inu coin buyers have included this asset in their asset index.
Huobi Global
This exchange is a classy one and provides multiple options to the traders. You can use Huobi Global's mobile app to buy SHIB.
MEXC Global
MEXC Global is a big name in the crypto world. It is a trusted company that allows traders to trade multiple crypt assets along with SHIB through multiple platforms, including mobile.
KuCoin
KuCoin is a secure exchange that provides traders with a flawless trading experience through multiple trading platforms, including the mobile app. This exchange has added multiple assets in their asset index, including the Shiba Inu coin, so you can use this platform to buy it.
All these big names are centralized crypto exchanges. The procedure to buy SHIB through mobile apps is the same as the centralized exchange platform.
Before starting to trade, you need to have an account that will help you to clear the security checks, such as KYC measures. You all need to follow other steps, which include:
Choose your exchange and download the mobile-optimized version of the exchange's platform.
You need to set the password and remember to write it on a piece of paper so that you do not feel any trouble if your phone gets stolen.
Buying SHIB in New York
Traders in New York know how hard it is to buy crypt assets in New York. It is not at all easy to buy cryptocurrencies in heavily regulated regions, and it is a fact that locals there in New York cannot buy crypt assets without getting a hard time.
Before starting a cryptocurrency company in New York, you have to get a state license to regulate the company. New York state, till this time, has only allowed less than a dozen of crypto companies to carry out their solution. They are mentioned below:
Genesis Global Trading
Circle
XRP II
Coinbase
BitFlyer
Among them, Coinbase is the platform that allows crypto traders to buy Shiba Inu coins. It is regulated in the NewYork city, and you can buy its token. Through Atomic wallet, you can store ether which you can buy from any of the exchanges. After this, you can then swap the SHIB through the ether with the wallet's exchange feature.
Future of Shiba Inu Coin
As a trader, you may have doubts before choosing the Shiba Inu coin as a trading asset. The confusion among traders in this regard is completely right because, at the present time, the value of Shiba Inu is not that much. Compared with all the other crypt assets, Shiba is still far from even touching the dollar mark.
But there are experienced investors who guide people to invest in SHIB so that they can make much more money in the future. It is because SHIB in the future will get immense profit. It is predicted that if you invest $100 now in SHIB, you may get a return of $914.29 dollars in 2026. It means that traders are given a crystal clear option of investing sums of money in SHIB so that they can get high returns in the near future.
There are seasoned traders too who often say that because the coin is based upon a meme, so it should not be taken seriously. Experts say that this coin's value is mainly dependent on the local communities. They say that SHIB's dependency on memes, social media, and the local community is pretty high, and there is a chance that it may not get much ahead because of the dependent growth. The fact is, there is nothing wrong with taking a chance. We have to remember when the most prominent crypto asset, Bitcoin, was also not very popular. But by time, it outgrown and now is the most valuable asset of all time. Shiba Inu coin may become a valuable asset in the future, and the article guides you properly on how to buy it now.

HeraldSheets.com produces top quality content for crypto companies. We provide brand exposure for hundreds of companies. All of our clients appreciate our services. If you have any questions you may contact us easily with Herald Sheets Facebook Messenger App. Cryptocurrencies and Digital tokens are highly volatile, conduct your own research before making any investment decisions. Some of the posts on this website are guest posts or paid posts that are not written by our authors and the views expressed in them do not reflect the views of this website. Herald Sheets is not responsible for the content, accuracy, quality, advertising, products or any other content posted on the site. Read full terms and conditions / disclaimer.