Ethereum Wallets: Secure You Ethereum (ETH) Assets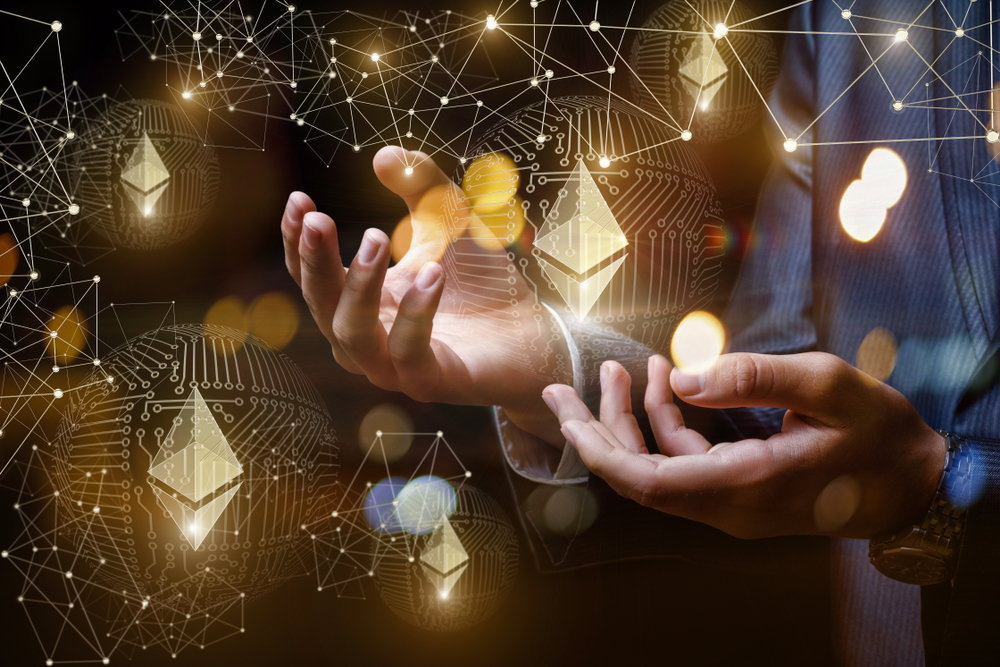 The concept of cryptocurrencies is capturing the attention of people all around the globe, and the pull that these cryptocurrencies exert on investors is only becoming stronger as time goes on. That makes a lot of sense; after all, in these tough economic times, who wouldn't want to be able to generate money without leaving the house? Ethereum was the second cryptocurrency ever created after Bitcoin, which was the first ever cryptocurrency. Eth has been acquired on a worldwide scale, and it is well known for the enormous income that it has made in a very short amount of time.
If you have successfully acquired an Ethereum (ETH) or a cryptocurrency that was produced on the Ethereum network then you have done a great job, and you've already entered the realm of cryptocurrency. However, before you can go any further and expand your portfolio, you would require an Ethereum wallet where you could keep your asset safely.
Ethereum (ETH) needs a wallet similar to what any other commodity does, but unlike other cryptocurrencies, there are dozens or even hundreds of wallets from which to pick. Well, where exactly should one start? Which wallet is the best for investors like yourself?
You have, fortunately, arrived at the correct location. The following guide to selecting an Ethereum wallet will assist you in finding the wallet that is most suitable for your requirements. Let's get started without any further delays!
What is an Ethereum Wallet and How Does It Work?
Before we understand what, an Eth wallet is, let's first throw some light on what Ethereum is. Ethereum, Ether or eth, is a digital coinage that is native to the Ethereum platform. Consider it as a virtual coin that is used to operate activities on the world's most well-known customizable Blockchain- eth ledger. In its most basic form, Ethereum (ETH) is a kind of electronic currency that can be used anywhere in the world.
In addition, Ethereum has the second-largest market valuation of all cryptocurrencies. In contrast to the numerous skeptics, virtual currency is rather secure, and so is Ethereum. It is protected by cutting-edge and tried-and-true encryption methods—the latter safeguards both your Ethereum wallet as well as the transactions you do with it. Transacting money using eth is comparable to handing payment over money to another individual in the real world, but it is done in a method that is both more convenient and safer. You are able to transmit Ethereum from any location at any time, provided that you have access to the internet.
Now that we know what Ethereum is, let us talk about an Eth wallet. The ability for customers to communicate with the Ethereum network is made possible by a software device or technology known as an Ethereum wallet which acts as a gateway connecting consumers with the Eth official database. Customers have the capability to administer their credentials and manage their accounts on the Ethereum platform via the usage of wallets. You may send and receive payments from as numerous Ethereum destinations as you like, establish smart contracts, and use decentralized apps with an Ethereum profile of your liking.
Ethereum addresses are a string of alphanumeric characters beginning with "0x," which are publicly accessible. Since an Ethereum account on the internet is symbolized on the networks by a series of numbers and characters, it is possible to check the status of any Ethereum wallet on the database. By status, I mean that your account balance could also be visible to the public, given they have the special alphanumeric code. However, it is not possible to determine who owns any given location, and so your identity remains completely unknown. Individuals are able to exert management over an unlimited number of addresses via wallets, which may be either hardware-based or software-based.
Customers of Ethereum wallets may transfer their cash within the wallet by using a private key, sometimes known as a "password." This key serves as the tool for the administration, accessibility, and management of Ethereum accounts. Because of this, those private keys are usually meant to be accessible only by the person who created the wallet since anybody who understands them may use the money in the wallet. Since a private key is your exclusive item, it is always important to make sure that no one but you have access to it and that you have a written/digital record of it.
There is a wide variety of Ethereum wallets available, some of which may be stored on your computer or android smartphone, and others that can be stored remotely by means of a sheet of parchment, platinum, any precious metal, or other gear. You can pick the sort of Ethereum wallet that best suits your needs.
However, please note that wallets for Ethereum exist in a wide variety of forms and configurations, yet not all of the wallets offer exactly the same set of capabilities. Some wallets merely let users move Ethereum among addresses, whereas others feature a wider range of capabilities and even encourage people to construct smart contracts, which are contractual arrangements that may automatically carry out their transactions once pre-determined instructions and requirements are met. Just know that all wallets are distinct, and it is totally up to you which wallet you would really choose.
Acquiring or manually taking notes on a private key, also referred to as the seed phrase, is typically required in order to establish an identity on the Ethereum wallet successfully. Customers are able to transmit or transfer their cryptocurrency using private keys, as well as the seed phrase, which allows them access to personal accounts as well as all of the private keys included inside the wallet.
The employment of seed phrases is absolutely necessary in order to keep assets safe, and a cryptocurrency wallet serves the same purpose as a master password for the user's digital investments. Users have the ability to access their cryptocurrency money so soon as they are in possession of their seed phrase or private key. It could appear to be an easier option to store private keys utilizing third-party programs or apps; however, corrupt individuals may utilize these resources if the participant's equipment is hijacked.
This happens because accessibility to the keys equals accessibility to the cash. Hence, you should be really conscious of the location where you are keeping your private key and ensure that it's safe from all envious eyes.
There are primarily two categories of Ethereum accounts, which are referred to as contract accounts or externally owned accounts, also short termed as EOAs. Public and private encryption combinations of keys are required to create an identity that is held by a third party. Both of these keys are utilized to avoid counterfeiting by demonstrating that the originator of an operation legitimately authorized and approved it.
Since individuals sign operations with their own private keys, this provides them authority over the cash in their accounts. Individuals solely have access to their private keys and do not actually own any cryptocurrency, which means that the monies are always stored on Ethereum's Blockchain. All the assets are stored in a safe zone on the Ether database, which is a record-keeping mechanism that maintains an account of users' identification details as well as their ETH holdings and a history of all legitimate transactions that have been conducted between members on the Ethereum platform in an anonymized manner.
What Are the Different Types of Ethereum Wallets?
Now that we are familiar with the fundamentals of Ethereum wallets let's investigate their many forms.
Mobile Wallets
Many people use 'light' wallets like mobile wallets because they allow you to manage your money from any place provided when you have a mobile phone in hand. They are believed to be lightweight, attributed to the reason that you do not really need to install the complete Blockchain or hefty ledgers on your system in order to utilize them.
They depend solely on miners of cryptocurrency to provide them with technical details and information about the performance of the system at the present time. Because they're so lightweight, the one and only security risk connected with just this wallet is the fact that it's simple to get into, and it is really simple to get access to them. Coinomi and Atomic are two illustrations of mobile wallets.
Web Wallets
Since they enable you to connect with your profile through a browser window, web-based wallets are considered really easy to operate. These wallets benefit from cloud computing and may be retrieved from any place, regardless of the whereabouts of the user. They are distinguished from other kinds of wallets mostly by the rapidity with which they process transactions.
The fact that these wallets are particularly susceptible to harmful viruses, intrusions, frauds, and the like is the primary danger connected with using them. One excellent illustration of this type of wallet is known as MyEtherWallet, which enables individuals to build wallets, communicate with smart contracts, and make use of a wide variety of additional functions.
Paper Wallets
It is generally agreed that this particular kind of crypto-wallet offers the highest level of protection for keeping your Ether. This wallet is simply a sheet of paper, so it doesn't need any connectivity to the network, and it also doesn't need to be saved on your own computer. This makes it very user-friendly. When you've established your Ethereum profile and produced credentials, one method for storing these keys is to print them down onto a piece of cardboard and keep it in a secure location. Your savings will be safeguarded against dishonest actions and assaults from cyber criminals, in addition to the direct theft of your assets if you use these wallets.
Desktop Wallets
There are desktop wallets for computer systems like Windows, Mac, and Linux, as well as mobile wallets. These really are ideal for anybody who manages their finances on a personal computer rather than their handy smartphones.
You have the option when using wallets of this kind of either utilizing light client or full client as per your preference. It is up to you to decide. It is generally agreed that obtaining a complete client is the superior choice since it does not depend on miners to transmit specific data; alternatively, the clients themselves authenticate payments, which results in increased safety. When utilizing these wallets, the one and only thing you need to pay attention to are to check that your machine does not have any malicious software on it and that it has not been broken into. MetaMask and Mist are just a few implementations of wallets that fall within this category.
Hardware-based Wallets
Consider implementing this wallet if you are looking for something with a high degree of safety. Since they keep private credentials on a tangible chip, devices provide a higher level of protection. The fact that mobile currencies do not need online connectivity to function means that your cash is totally protected from any and all forms of online assault, including hacking, fraud, or other phishing attacks.
The second advantage of utilizing these wallets would be that they provide alternative plans, which guarantee that your cash will not be lost. Furthermore, these wallets may be protected by employing a PIN passcode in addition to two-factor identification, which only further protects the user's assets.
Because each wallet is unique from the others, and you now know that there is a wide variety of Ethereum wallets available, you should make sure that you choose the Ethereum wallet that is most suitable for your investing requirements. Before making a final choice, it is strongly recommended to do an in-depth study and meticulous investigation.
Keeping Your ETH Secure
Users seldom give a second thought to the safety of their money when it is sitting in a financial institution or to the possibility that a third party may gain unauthorized control of their account and withdraw money. Ethereum wallets, like other cryptocurrencies, are vulnerable to the above-mentioned attacks; eliminating them is essential to safeguarding your money as, obviously, you would never want your funds to end up in the hands of evil people.
The Ethereum ecosystem advises users to carry out a series of checks in order to guarantee that they are constantly sending money towards the right destination, constantly interacting with the apps which they mean to, and always taking notes pertaining to their private key when they ought to. Keep your private keys protected, and never ever share them with anyone, no matter what.
A recommended method to prevent phishing emails is to bookmark the webpage of your online wallet as well as the web pages of any other decentralized apps that you use often. Certain browser addon wallets come equipped with a list of commonly used fraudulent emails and have the capability to block URLs that are deemed to be unwanted immediately.
When working with DeFi technologies, it is critical to confirm that the company in question is genuine and has been subjected to regular auditing and monitoring to guarantee that its source code has been examined by qualified security professionals. To get this information, you need to do a lookup on the internet using the brand of the provider along with the phrase "audit" or "review." This is how you can make sure that the company you are dealing with is safe. Also, please read the "terms and conditions" section of your e-wallet and understand the guideline it mentions. Ask in case of inquiries, and if in doubt, do not invest until you are sure you are in the right hands.
Last but not least, always think about the fact that if anything seems to be too appealing to be true, this almost certainly is. Thieves often take over authorized social media profiles in order to spread bogus competition frauds and other programs designed to mislead people into paying them Ethereum. These scams generally include the promise of big prizes, which are never true and are just meant to attract innocent clients. To stay clear of these kinds of scams, all you need to do is ignore anything that seems impossible to be real and do independent work on more recent initiatives. Always trust your gut feelings!
Is Ethereum a Good Investment Option?
Ether is an option to consider adding to your investment portfolio if you wish to broaden your holdings to include commodities other than Bitcoin. You should, nevertheless, invest with extreme caution since the Blockchain is very unpredictable and uncontrolled.
Consequently, investment in Ethereum is only a good idea if you are capable of investing cautiously, using severe risk mitigation strategies, and trading in order to generate profits in the short term. If you're an entrepreneur with a long-term horizon, you may harvest the advantages of ETH's increasing value as time passes by holding it for a period of six months to one year or even longer as per your need. Although nothing is certain in a turbulent market, you must never make a bigger investment than you are capable of losing.

HeraldSheets.com produces top quality content for crypto companies. We provide brand exposure for hundreds of companies. All of our clients appreciate our services. If you have any questions you may contact us easily with Herald Sheets Facebook Messenger App. Cryptocurrencies and Digital tokens are highly volatile, conduct your own research before making any investment decisions. Some of the posts on this website are guest posts or paid posts that are not written by our authors and the views expressed in them do not reflect the views of this website. Herald Sheets is not responsible for the content, accuracy, quality, advertising, products or any other content posted on the site. Read full terms and conditions / disclaimer.