Ethereum May Outpace Bitcoin, Says Bloomberg Expert, Mike McGlone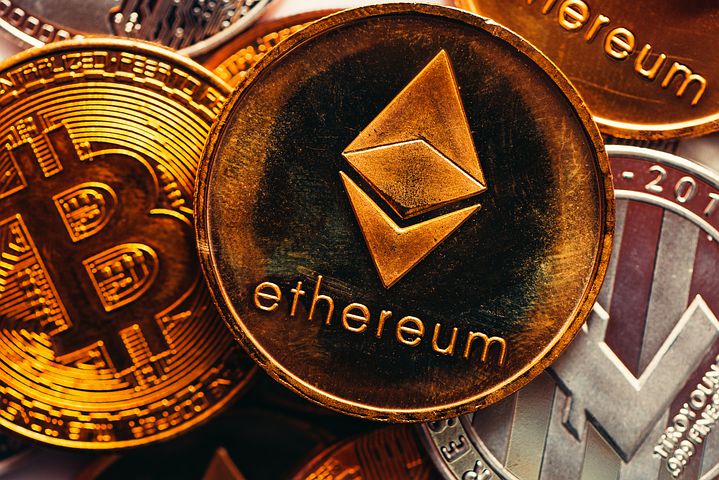 The largest altcoin by market capitalization, Ethereum may outpace flagship cryptocurrency, Bitcoin, according to Bloomberg's Chief commodity strategist, Mike McGlone. He declared this in view of the outcome of the B-word July conference, which was dedicated to Bitcoin. McGlone believes the conference must have given Ethereum a push, hence his conclusion.
The B-word July conference was contributory to the movement of Bitcoin's price to $34,000 over last week. Tesla CEO, Elon Musk also declared his support for Bitcoin during the conference and claimed that he has holdings of Ethereum and his favorite meme token, Dogecoin. Dogecoin has received more support from the Tesla billionaire than any other cryptocurrency.
Ethereum is Squaring Up to Bitcoin, Says McGlone 
Mike McGlone noted that in a tweet that Gold appears increasingly naked if not paired with Bitcoin and Ethereum is joining that mix. He argued that Ethereum is rising closely to the level of Bitcoin. McGlone's views are in line with the concept of 'Ethereum Flippening' which represents the displacement of Bitcoin by Ethereum in the coming months. 
McGlone is not the only one who believes that Ethereum is the next Bitcoin. Investment Banking Firm, Goldman Sachs also shares the same view. Although Bitcoin is still the dark horse of institutional investors like Grayscale via its Bitcoin Trust, according to experts, when they are done with Bitcoin, Ethereum may be their next port of call. 
Ethereum may be short of the above projection by experts as it is currently trading above the $2,000 range. However, it has come to become a foundation for the creation of other tokens via its ERC20 standard. It also has standards for non-fungible tokens (NFTs), both single and collection. Beyond that, Ethereum is projected to be revolutionary as Bitcoin is to Gold.
Founder of Ethereum Wants More for the Network 
Moreover, Ethereum founder, Vitalik Buterin is looking beyond Ethereum as the provenance for other tokens and decentralized finance to make it offer more. At the recently concluded Ethereum Community Conference Edition 4, he said with Ethereum, decentralized finance could become decentralized governance. Essentially, crypto wallets could become full-fledged profiles of users.
While explaining that use case, he said social media platforms are not reliable as they are controlled by a central authority. Thus, Ethereum could eliminate this problem. In some quarters, Ethereum is considered to be the new internet (web3), which would accommodate a host of decentralized applications.
Meanwhile, Ethereum is currently undergoing some scaling solutions, which are conceptualized as the London Hardfork. Major highlights of this solution are the EIPS 1559 and 3554, the former being to address the issue of high transaction fees and the latter dubbed as mining difficulty time bomb will herald the transition to the Proof-of-Stake consensus. As an indication of the momentum building for the transition, over 6 million ETH have been committed to deposit smart contracts for staking. It is on these premises that McGlone and other experts believe Ethereum is catching up with Bitcoin.