Ethereum (ETH) Processed Over 1 Million Transactions a Day to Attain 2½ Years' Record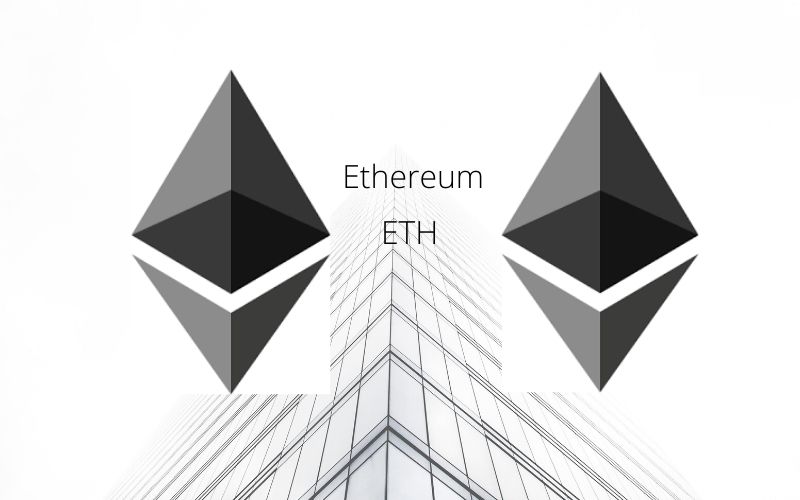 Ethereum (ETH), the second-largest cryptocurrency by market capitalization, has processed over 1 million transactions a day for the first time in two and a half years.
Ethereum (ETH) Processed 1 Million Transaction a Day
Recall that Ethereum miners increased the network capacity by 25% a few days ago. The increase in capacity is now aiding the Ethereum network to experience as much demand as near the peak of prices when ETH was trading at $1,000.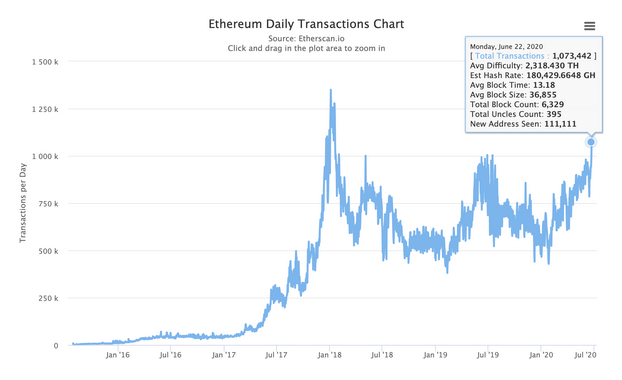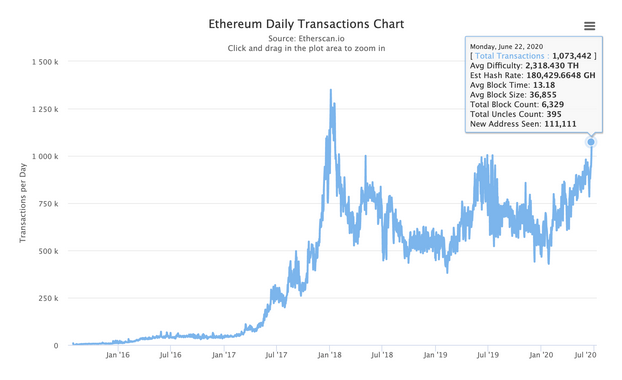 Ethereum transactions surpass one million a day, June 2020
The number of transactions has always been the indicator used to ascertain the increase in adoption, however, other factors may now serve as better indicators since the network now runs at full capacity.
One particular example is the recently doubled nodes numbers experienced in China, which indicates that interests in ETH by individuals or entities have drastically increased.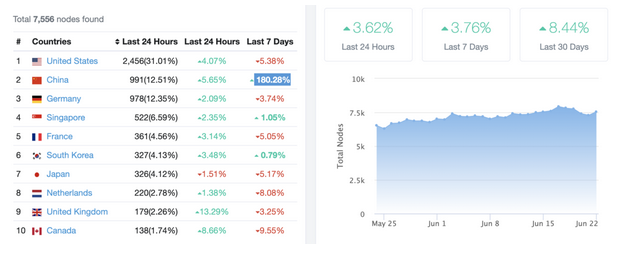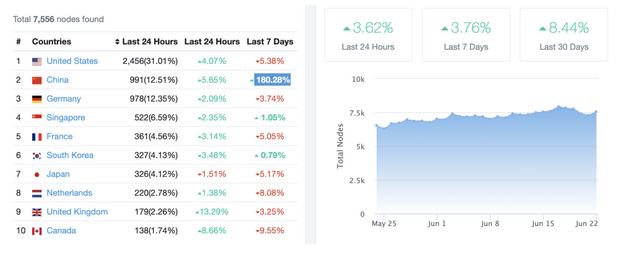 Ethereum nodes stats, June 2020
Bitfly Reveals What Ethereum 2.0 Depositing Process Looks Like
Bitfly has some hours ago revealed what depositing in the much-anticipated Ethereum 2.0 could look like when it's finally launched to fulfill the expectation of the community.
Bitfly shared this in a tweet captioned with an infographic that illustrates the depositing process. Reacting to the message on the infographic, Bitfly stated that "the period in which the transition occurs requires *a lot of* patience."


This is what the Depositing Process to ETH 2.0 looks like. The period in which the transition occurs requires *a lot of* patience.⏳

We have ideas on how to improve the user experience on https://t.co/t7bfnwAbmShttps://t.co/C5ZTIO26SY

Additional suggestions?
Let us know! pic.twitter.com/f2LRYD8BBc

— Bitfly (@etherchain_org) June 23, 2020