Ethereum Breaks Record to Hit New All-Time High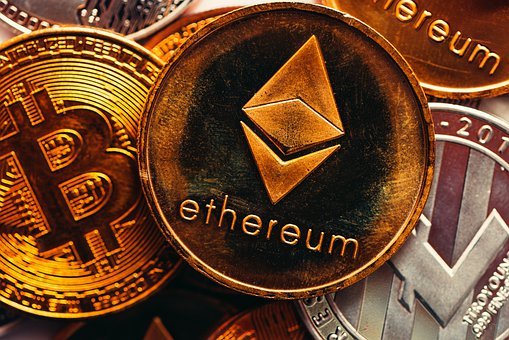 Ethereum hit a new all-time high of $4,477 on Tuesday. The coin crossed the $4,400 resistance to hit the new ATH. In the last 24 hours, Ethereum has gained by more than 2.5%. ETH set a new high of $4,477 thanks to the strong bullish momentum. The price is also expected to increase once Ethereum hits retracement. The retracement is estimated to be $9000. 
Ethereum Achieves a New High
Ethereum has a market capitalization of $524,288,025,336 and a 24-hr trading volume of $18,119,454,409. The token surpassed its previous ATH to hit a new high. Although the price has now dropped below that as of press time, it looks to be gathering momentum for the next move. After Ethereum broke the $4,400 resistance level, it signified a turning point in its trend, confirming the start of a fresh bull run. The token had been tipped for bullish runs after breaking the previous $4,000 resistance zone that is sustained after the market meltdown.
Ethereum has formed a strong bullish candle on the daily candle; it looks like the beginning of the famous three white soldiers. The weekly chart has a new strong bullish candle that looks to push far beyond the previous resistance. The 4H candle shows an increased buying pressure; investors are trying to get in on the token in anticipation of higher prices.
A buying pressure built up over the past two months as investors anticipated higher prices has resulted in a strong bullish move for the world's second-largest token. Ether has long been predicted to follow bitcoin in the hunt for bigger values.
Ethereum's optimistic outlook may continue as long as it remains over $4,400. Failure to sustain this critical level, on the other hand, may cause traders to panic and exit long holdings. The anticipated increase in selling pressure might drive ETH to retest below $3500, as support before the uptrend begins.
Ethereum Prediction
Ethereum is set to hit higher prices in the coming months when the much-anticipated end-of-year bullish run comes. Experts have predicted that Ethereum will hit $6,000 and then $10,000. Analysts expect bitcoin to hit $100,000 by December and many say that it will pull Ethereum along with it.
The development of new DeFi projects is expected to help Ethereum achieve higher prices as the year progresses. Ethereum remains the biggest DeFi platform with creators motivated to use its fast transaction and security features to deploy solutions and products that the crypto community is finding increasingly useful. An increased buying pressure will also improve Ethereum's core value as more projects build on the network.
Although the crypto market is volatile, consolidation is going to occur at some point after the token has tested new levels. When this happens, several factors will influence its future direction. As DeFi creators await news on further government regulatory policies, it is safe to say that Ethereum may have its best years ahead.