Electroneum (ETN) has recently announced the launch of AnyTask platform. According to the report, 400 invited sellers are already on the ground, and their wonderful tasks will soon be released on the platform.
Read as recently shared via Electroneum official Twitter handle below:
"WE'RE LIVE! AnyTask is now in open-beta! We've invited 400 sellers to the platform initially, and we're waiting for the website to populate with their wonderful tasks! But, the site is now live, so you can go and take a look around."
Below is the front-end of the Platform: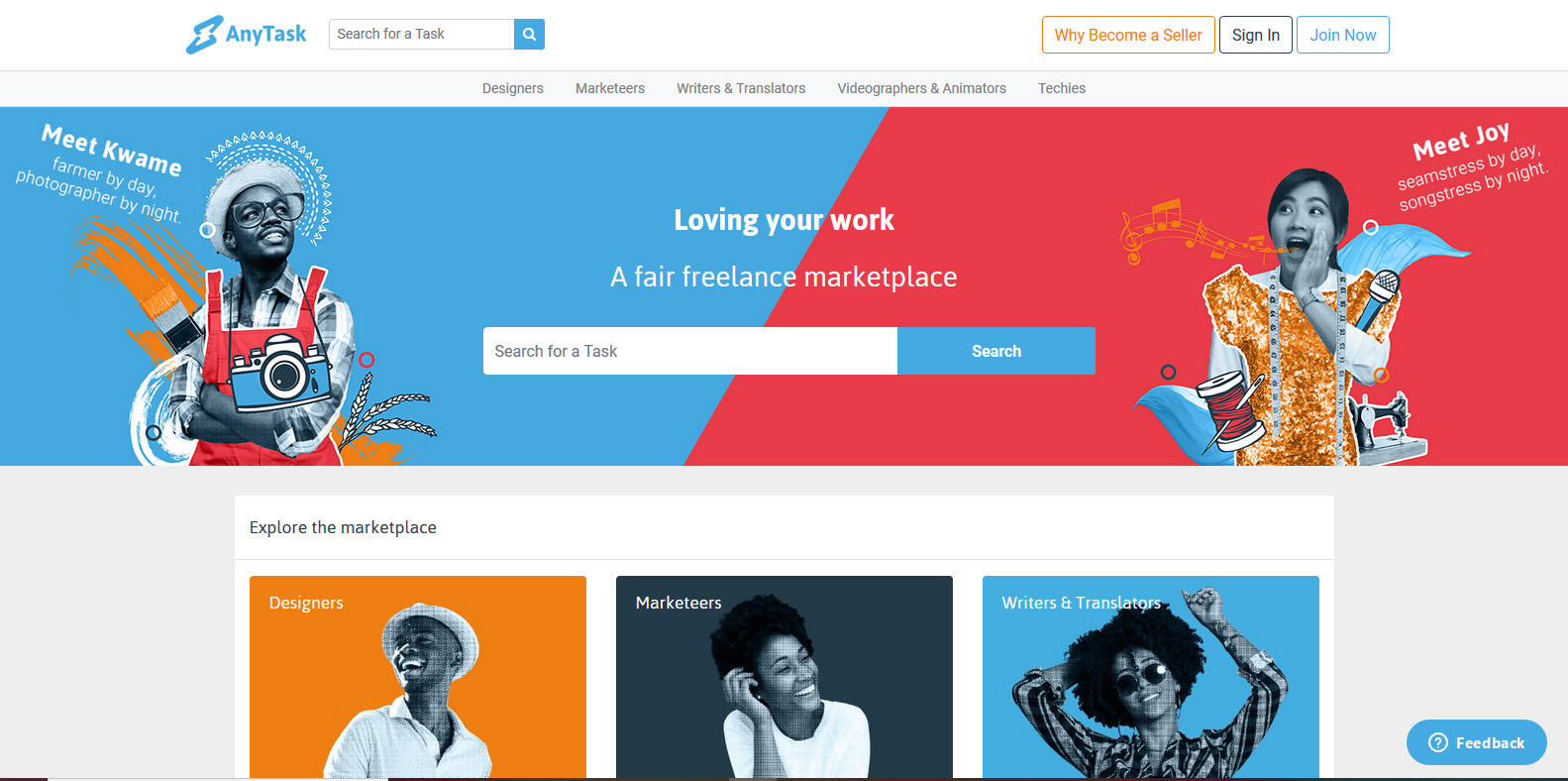 Image Credit: AnyTask
Listings of Electroneum (ETN) on More Crypto Exchanges and Notable Developments are Forthcoming in 2020 –Founder Richard Ells
The founder and chief executive of Electroneum (ETN), Richard Ells, was in an interview with LearnBonds.com a couple of hours ago. As expected, a lot was discussed about the plan to make the company maintain its prominence despite the instability of prices of digital currencies in the market.
There he mentioned that the listings of the digital token ETN by the major cryptocurrency exchanges are underway. The founder also talked about the ground plan of the company to remain prominent in the industry once Facebook's digital currency Libra goes live this year as reportedly scheduled.
In the interview, Ells pinpointed the reason why cryptocurrencies won't overthrow the traditional financial system anytime soon. He, however, said it would happen in a distant future.
Summary of the Interview with Electroneum (ETN) Founder, Richard Ells
In the interview, the founder of Electroneum (ETN) was asked if he thinks that the traditional banks have things to worry about regarding the emergence and the vast growth of cryptocurrency worldwide.
Ells said cryptocurrency is still at its infant stages, which implies that its mainstream adoption is still many years ahead. He, however, agreed that digital currency is a big threat to traditional banks, but its effect cannot be felt by the banks now.
He also pointed out that some big banks such as JPMorgan are already foreseeing the future and the upcoming prominence of cryptocurrency and blockchain. So, some of the banks are now testing their capability of cryptocurrency in the businesses.
During the interview, the founder added that more listings of ETN on more cryptocurrency exchanges are underway. Electroneum (ETN) cold storage Ledger solution is also forthcoming, coupled with upcoming notable partnerships with governments, banks, financial institutions, and corporations. All are expectedly forthcoming in 2020.
About the Increase in Electroneum (ETN) Users' Base
Ells was asked to predict the users' capacity he expects, given that Electroneum (ETN) has already accrued more than 3.5 million registered users across the world.
He said, "…we are signing tens of thousands of new users per month, currently. We expect to see these numbers continue growing as we launch AnyTask and other of our global projects. And while the user numbers are significant, more important to us is the number of people who live, earn and spend ETN. We have just launched the AnyTask final beta testing today (27 Jan 2020)."