David Schwartz: There Is A Connection between XRP Ledger and 1984 Epic Apple Game Rescue Raiders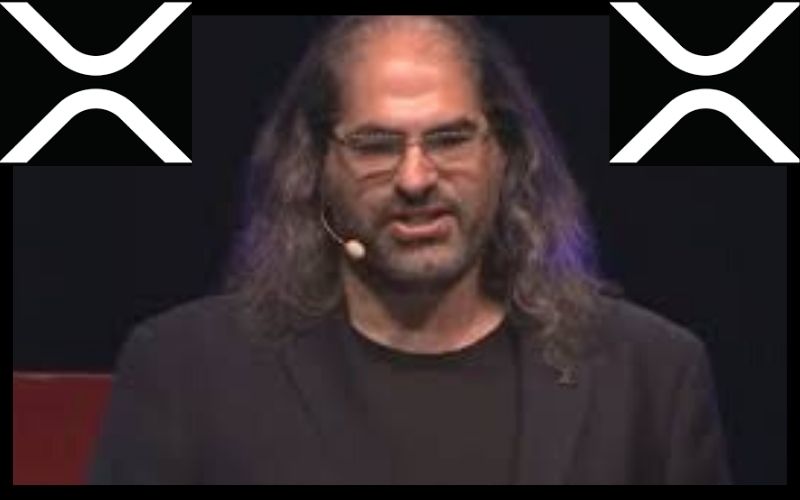 David Schwartz, the chief technical officer at Ripple, the San-Francisco based payment firm, has hinted at a connection between XRP Ledger (XRPL) and the 1984 Epic Apple Game, Rescue Raiders.
He made this revelation via his Twitter handle on 4th November 2020, tasking his teeming followers to figure out what the connection could be.
David Schwartz tweeted, "There is a connection between the XRP Ledger and the 1984 Apple ][ game Rescue Raiders. What is it?"
Read Also: David Schwartz Regrets Selling Tens of Thousands of BTC, ETH, XRP Before They Hit Their Peak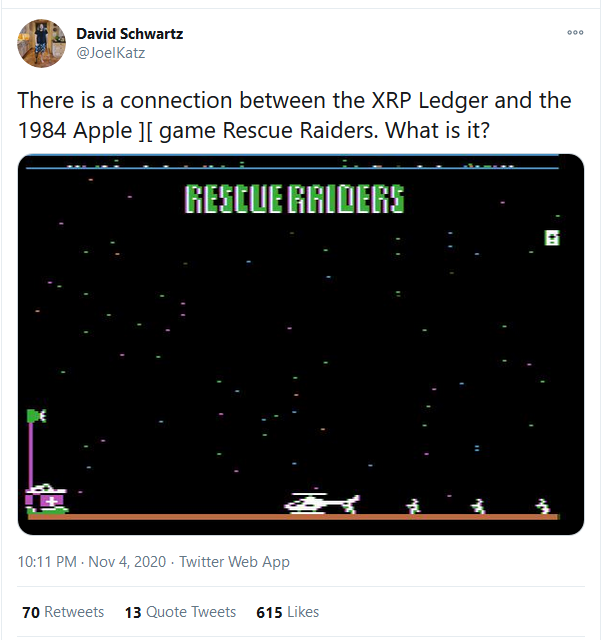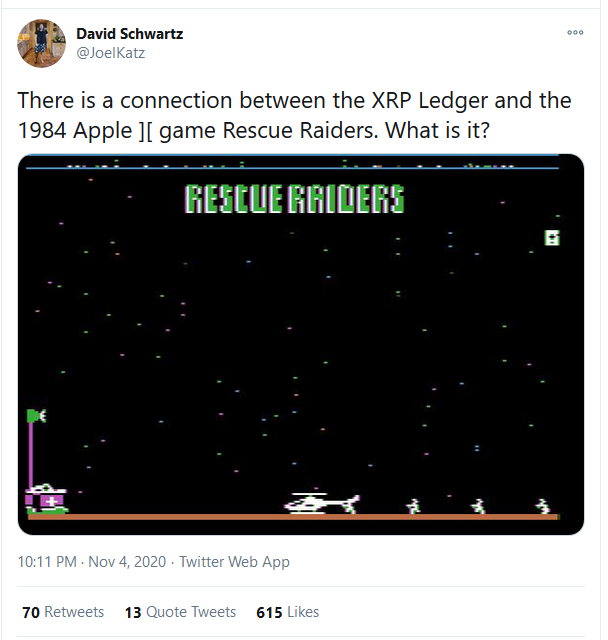 About Rescue Raiders and the Connection between its Co-Founder and XRP Ledger
According to Wikipedia, the Rescue Raiders game is an Apple II Scrolling shooter designed by Arthur Britto and Greg Hale.
The game amassed wide prominence and mentioned among Next Generation's "Top 100 Games of All Time."
The co-founder of the game, Arthur Britto, was part of the designers of XRP Ledger that is widely used to send the digital token XRP, fiat currencies and a number of other digital currencies.
The phenomenon programmer Arthur Britto, who has been in the software space for quite a long time co-created Rescue Raiders before joining forces with others to design the popular XRP Ledger.
Britto prefers to stay out of public mention. He has not been seen in any conference or seen making a contribution to the development of the world of cryptocurrency.
Despite his public inactivity, a number of Ripple's workers have sometimes claimed that the software guru really exists and has been active at Ripple.
Read Also: David Schwartz Reveals Major Services in Ripple's Plan for the Next 5 Years; One of Them Is Trending Now
Alan Safahi, a former Ripple advisor, had once confirmed to a cryptocurrency news outlet that Britto is really active, claiming he's one of the smartest people he ever met.
Conclusively, Ripple CTO David Schwartz had earlier confirmed that XRP Ledger is a joint effort of Jed McCaleb, Arthur Britto and Chris Larsen.
Schwartz noted:
"XRP was created by Chris Larsen, Jed McCaleb, and Arthur Britto. Chris Larsen is Executive Chairman at Ripple. Arthur Britto is a founder of Polysign, a startup in stealth mode. Jed McCaleb is a founder of Stellar."