CeDeFi Guide 2022 – All You Need To Know About CeDeFi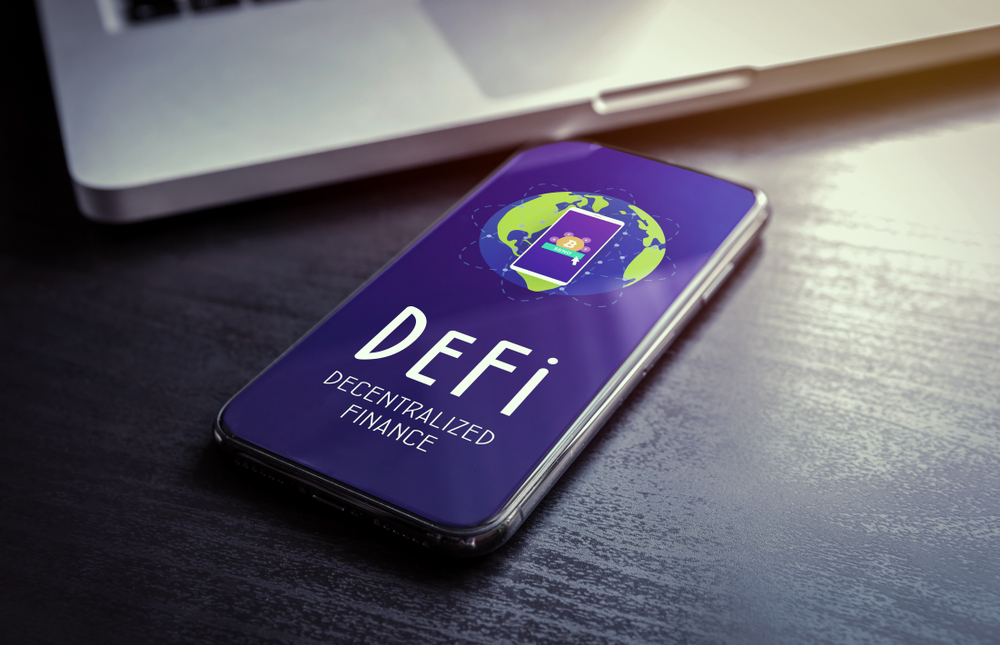 Centralized Decentralized Finance, or CeDeFi, is catching on with businesses and professionals alike. This new technology is making transactions more manageable and more efficient, so everyone is getting ahead. There has been a divide in financial systems over the years, with centralized finance (CeFi) prevailing and decentralized finance (DeFi) on the rise.
However, this is changing with the rise of blockchain technology. Now, there is a unified system where both CeFi and DeFi can thrive. CeDeFi is an amalgamation of centralized finance and decentralized finance, combining the elements and characteristics of CeFi and DeFi into one financial system. It provides users with a more efficient and user-friendly experience, while also preserving the advantages of each approach.
What is centralized finance (CeFi)?
A financial activity known as centralized finance allows users to borrow money against their cryptocurrencies and earn interest on it through controlled exchanges. You would entrust your private keys to a third party so you can use their services to pay for items and place cryptocurrency orders.
With CeFi, you can enjoy the advantages of DeFi while still having the security and convenience of conventional financial products. CeFi strives to optimize the effectiveness and performance of transactional services while making sure that all parties involved in exchanges are treated fairly.
CeFi is a new kind of cryptocurrency investment platform that offers investors a choice of returns that are similar to those available from traditional financial instruments, while also being easy to use and secure. Experts say that CeFi is one of the most innovative technologies on the market, combining some of the best features of DeFi with the reliability of traditional financial products.
Cryptocurrency is becoming more and more popular, so it's natural to want to use it for transactions and other activities. CeFi makes it easy to use cryptocurrency as collateral for a loan, just like you would utilize traditional financial assets.
What is decentralized finance (DeFi)?
Structured on securely ledger, similar to those employed by cryptocurrencies, the decentralized finance (DeFi) system is a revolutionary form of the financial system. It is an exciting and innovative approach that has the potential to revolutionize the way we manage our money.  By using a decentralized system, banks and other organizations lose their ability to regulate the flow of money and access to financial services and products.
This means that individuals and businesses can conduct transactions without interference from third parties. It also provides a more secure and reliable system, free from the risks associated with centralized systems. This allows for more freedom and equality in the financial system.
The decentralized system eliminates the costs associated with bank fees, which can be a significant burden for consumers. This means that anyone, regardless of their financial standing, can access the same financial services at a much lower cost. By storing your money in a digital wallet, you're reducing the risks of theft or loss.
Decentralized finance allows for more efficient and transparent transactions, eliminating the need for middlemen. This technology is already being used by businesses and merchants, so it is ripe for widespread adoption. Peer-to-peer technologies that utilize software, connectivity, hardware improvements, and security protocols enable this.
Using software that verifies and logs transactions in financial distributed databases, you can trade, lend, and borrow anywhere online. Data in a distributed database is gathered from many sources, verified by consensus, and is accessible from multiple locations.
Decentralized finance uses cutting-edge technology to break the grip of outdated centralized financial models, empowering anyone to utilize financial services no matter where they are in the world. DeFi applications empower users to control their money in a way that is tailored to their individual needs. These services provide users with trading platforms and personalized wallets that cater to their needs and interests.
Decentralized finance allows for more control and transparency over one's finances, while still maintaining anonymity. Even if your name may not be on your transactions, the organizations that have access can nonetheless track them.  These entities could, for example, investigate financial crimes or enforce financial regulations and they may include law-making institutions and governments.
What Is CeDeFi?
In the crypto world, "CeDeFi" is a novel phrase. CeDeFi is the perfect solution for those looking for a way to combine the benefits of both centralized and decentralized finance systems. It provides users with the best of both worlds, without sacrificing any of the functionality that either form of finance offers.
CeDeFi projects tend to be more centralized than DeFi, which requires no authorization and is accessible to everyone. This means that a governing body or organization is responsible for overseeing and managing the project's operations and there is a more central point of control and decision-making, which may lead to more stability and security.
Features of CeDeFi
With CeDeFi, you can explore cutting-edge financial products without having to meet stringent regulatory compliances. Simply stated, CeDeFi enables you to analyze DeFi products at reduced transaction costs, including decentralized exchanges (DEX), yield farming tools, liquidity aggregators, lending protocols, and much more.

Businesses can use CeDeFi to deploy customized smart contracts, offer a variety of goods and services, and ensure faster transactions with reduced risk. This makes transactions quicker and less risky, making CeDeFi an invaluable tool for businesses.

With CeDeFi, you can easily find the best opportunities for trading with a variety of important factors taken into account, such as liquidity depth, fees of the network, fees of the transaction, and fees for withdrawal. This leads to smoother transactions and more assets available for trading, as well as greater security.

Cryptocurrencies are becoming more and more popular, but there are still some questions about how they should be regulated. CeDeFi provides a forum for discussing these issues and proposing solutions. CeDeFi is dedicated to ensuring that cryptocurrencies are compliant with regulations and grow in popularity without hindrance.

CeDeFi opens the door for institutional custody of DeFi protocols through the combination of centralized and decentralized financial aspects. This means that financial institutions will be able to take care of the security and management of these protocols, making them more reliable and easier to use. This will allow for greater security and stability for DeFi projects, making them more appealing to investors.

The usage of regulated security tokens for a variety of tasks, such as issuing and settling bonds in DeFi stablecoins, can be encouraged by CeDeFi's cutting-edge platform. The unique elements that make up this combination are advantageous to both traders and owners of cryptographic assets.
Who is credited with introducing CeDeFi to the cryptocurrency market?
CeDeFi has grown significantly as a result of Binance, whose CEO, Changpeng Zhao, first used the term in September 2020 during the introduction of the Binance Smart Chain. Binance soon understood that it had to build a different blockchain network to be in competition with Ethereum and the DeFi ecosystem of Ethereum given that Ethereum's appeal is due to the capability of smart contracts.
BNB Smart Chain, a blockchain-based network from Binance, is intended to accelerate transactions and save costs. The exchange's current network was renamed BNB Smart Chain as a response. Now Binance is able to offer its customers even better services than ever before.
Binance still seems to be more censorship-resistant and decentralized than other blockchain technologies. However, it appears to be working because it is now more well-liked and valuable. BNB Chain, which was heavily criticized by proponents of decentralized networks, exploded in popularity in September 2020 by empowering investors to fund rapid-fire projects.
This led to the popularity of CeDeFi, a successful blockchain-based venture funding platform. Digital investing platforms like Binance offer investors the ability through their existing holdings to create hedged yield streams, utilizing a hybrid CeDeFi investing platform by Midas. This offers reliable passive income opportunities, without the need for active management.
In addition, Midas asserts to have a sizable backend infrastructure in a volatile cryptocurrency market that works to safeguard and hedge the front-end investment possibilities made available to private investors. The Midas digital environment has been safeguarded by integration with the extremely secure cryptocurrency custodian Fireblocks and transfers technology.
Are there any CeDeFi protocols available?
The MakerDAO, Compound, and Synthetix, which provide DeFi-like features, are some of the most well-known instances of CeDeFi protocols. A custody-based cryptocurrency investment service like Midas Investments is another option available. MakerDAO, Compound, and Synthetix all use the Ethereum blockchain to power their operations.
In August 2022, Midas Investments upgraded its trading platform to include CeDeFi strategies, so you can make smart investment choices that will benefit you in the long run. The new strategy, as per the Midas team, intends to emulate DeFi by developing smart contracts to manage assets in accordance with multiple lending protocols.
These options include borrowing, lending, and using soft leverage to allow more capital to flow into the DeFi space. These are some of the ways that DeFi can be accessed and used to increase liquidity and bring in new capital.
Midas, like many other CeDeFi initiatives, strives to give its clients access to the centralized finance hedged instruments while also offering DeFi choices that are customized to their risk profiles.
Advantages of CeDeFi
CeDeFi technology is a great choice for businesses and organizations that need a reliable and secure way to manage their data. It is easy to use and navigate, making it a great choice for anyone who wants to manage their data easily. Additionally, CeDeFi is cost-effective, making it an affordable choice for businesses of all sizes.
CeDeFi is a unique platform that provides benefits not found in traditional finance systems. It is a great choice for those looking for a more centralized or decentralized option. Some of the prominent advantages of CeDeFi are listed below:
One of the benefits of CeDeFi is that there are generally lower fees, better security, greater accessibility, and faster speeds. Finally, it tends to be less expensive than other payment methods.

Since fewer middlemen are present, CeDeFi transactions are less expensive than conventional ones. On networks that don't use Ethereum, this is particularly accurate. For instance, DEX transactions on Ethereum can cost hundreds of dollars due to the cryptocurrency's extremely high gas fees. Additionally, it frequently results in delays due to network congestion problems.

The CeDeFi projects and tokens reviewed by the exchanges are all well-thought-out and have a lot of potentials. They are all likely to be successful and will be popular with investors. The possibility of fraud is decreased by CeDeFi's auditing of all products and services.

CeDeFi offers a decentralized trading platform that allows users to exchange assets without the need for a centralized exchange. This strategy allows CeDeFi to maintain control over its assets and avoid the potential risks associated with centralized exchanges.

CeDeFi allows users to have more control and security over their assets, as well as reduces the risk of fraud and makes it easier and faster for users to move assets around, without having to go through a third party.

With CeDeFi, developers don't have to spend time on laborious deployment or learn new code; instead, they can immediately integrate their apps and benefit from the cross-chain capability.

CeDeFi offers increased security, which is an important factor in today's online world. The CeDeFi network's decentralized structure makes it more difficult for hackers to break into it than it is with traditional banking systems.

Anyone with an Ethereum wallet can utilize the CeDeFi protocols, making CeDeFi also very widely available.

CeDeFi presents confirmed trading choices that have been examined by a number of different criteria, including fees, KYC, and more, lowering entrance barriers and making them easy for beginners to access and learn about DeFi.

The processing of financial transactions with CeDeFi can be done far more quickly than it is possible with conventional financial systems. This is due to the fact that CeDeFi does not have to wait for authorization from a third party, which frequently takes days or weeks.

Compared to traditional banking systems, CeDeFi technology is also more adaptable, enabling them to be customized to each user's needs. With Midas' automated yield portfolio strategy, you can take on a variety of riskier investments with the confidence that your portfolio will remain diversified.

The most important thing to note is that YAPs undergo monthly rebalancing to maximize earnings at no additional cost to investors. By making smart investments and rebalancing the portfolio so that the assets that are performing the best are used to benefit the least performing assets, Midas is able to keep the growth of the portfolio over the longer haul, no matter what market conditions might be.

With CeDeFi, you'll get access to high-yield products and services that are tailored to meet your individual needs. This will save you money and help you achieve your goals faster.

With CeDeFi, you can explore the latest products and technologies while ensuring compliance with stringent financial regulations like AML and KYC.

A number of CeDeFi users have affirmed the fact that the fees associated with using CeDeFi platforms are very small.

CeDeFi provides comprehensive security, transparency solution, and control for DeFi products. Its robust design ensures that your assets are safe and secure, while its easy-to-use interface makes managing your DeFi investments easy.

CeDeFi lowers the hurdles for less skilled participants by displaying approved trade opportunities that have been screened by a variety of criteria, such as fees, KYC, and more, allowing novice users to discover DeFi. This helps lower the barriers for newcomers, who may not be as knowledgeable about the subject.

Because CeDeFi exchanges thoroughly assess projects and tokens, transactions can be made in a secure and trustworthy manner.

Compared to traditional payment systems, CeDeFi offers greater privacy because it utilizes a decentralized network that makes it more difficult for third parties to monitor user transactions.
Disadvantages of CeDeFi
Because of its complicated protocols, CeDeFi's biggest drawback at the moment is the steep learning curve. As the idea develops, more logical and easy-to-use interfaces are certain to appear.

Due to the fact that the majority of CeDeFi protocols continue to be developed on the Ethereum blockchain, CeDeFi likewise depends on Ethereum. CeDeFi will likely collapse if Ethereum does. The fact that CeDeFi protocols are starting to be adopted by other blockchains, however, reduces this risk.

CeDeFi has the additional drawback of being pretty new and untested. While the growth of the sector is impressive, it is still in its infancy. CeDeFi protocols are in a very early stage of development and may not be ready for widespread use just yet.
Conclusion
Before they can be regarded as commonplace instruments, cryptocurrencies still have a lot to go. However, due to the robust crypto ecosystems already in place, their widespread acceptance seems unavoidable. Establishing a CeDeFi ecosystem is one way to promote usage and market products that adhere to legal requirements.
The ideal fusion of centralized and decentralized finance is CeDeFi, or centralized decentralized finance, which combines the finest features of both. Employing CeDeFi, businesses can investigate cutting-edge financial solutions while adhering to traditional financial regulations.

HeraldSheets.com produces top quality content for crypto companies. We provide brand exposure for hundreds of companies. All of our clients appreciate our services. If you have any questions you may contact us easily with Herald Sheets Facebook Messenger App. Cryptocurrencies and Digital tokens are highly volatile, conduct your own research before making any investment decisions. Some of the posts on this website are guest posts or paid posts that are not written by our authors and the views expressed in them do not reflect the views of this website. Herald Sheets is not responsible for the content, accuracy, quality, advertising, products or any other content posted on the site. Read full terms and conditions / disclaimer.