Bitcoin.com Exchange Lists EtherLite (ETL)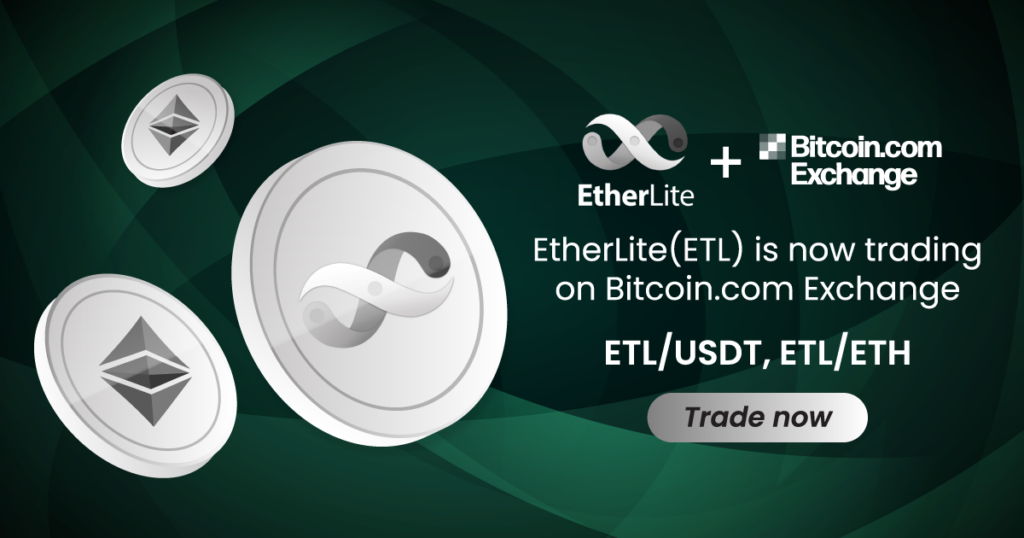 Bitcoin.com is excited to announce EtherLite (ETL) listing, available for trading since July 19, 2021. EtherLite developers created ETL as their utility asset for their decentralized and borderless network with community and validators all over the globe. ETL will begin trading with ETH and USDT pairs.
What is EtherLite?
EtherLite utilizes the PoS (Proof-of-Stake) model as it aims to improve what its peer, Ethereum, has accomplished. EtherLite is ETH's hard fork, representing the significant changes that the blockchain saw in May.
EtherLite has been riding through its journey. Besides the hard fork, it had an early exchange offering and an airdrop. It is that time the token hits exchanges. The developing team declared that top core experts audited ETL. They also announced that it would start its exchange activities in July. The team seems ambitious, referring to the project as the 'year of ETL.'
ETL VS. ETH
EtherLite is an Ethereum's hard fork that is a one-stop solution for NFTs, DeFi, and smart contracts. The developers designed the upgrade to address the challenges that the ETH network encounters. Keep in mind that EtherLite has the hindsight advantage. The awaited update has features like:
Speed – The ETL network operates over 1,000 transactions each second.
Low fees – Ethereum has faced high fees challenges. Some of its developers and creators switched to different Blockchains.
Staking – Users may stake their EtherLite on staking.etherlite.org to boosts the network's security in exchange for returns. Ethereum transitions to the PoS from the PoW consensus model.
Another unique feature of EtherLite is that it does not have compatibility issues with EVM (Ethereum Virtual Machine). That allows developers to utilize their 'smart' contracts dApps built on ETH on ETL. With EtherLite, developers can port their existing ETH-based DAPPs within few months. That is according to what the project's site says.
Bitcoin.com Exchange CEO Danish Chaudhry trusts EtherLite developers in creating a blockchain platform designed for efficiency, security, and a cheaper atmosphere. The crypto market seems in need of such services at the moment.
Do you think that EtherLite will solve the problems that the Ethereum platform faces at the moment? Comment below.