AMC Now Accepts Dogecoin For Payments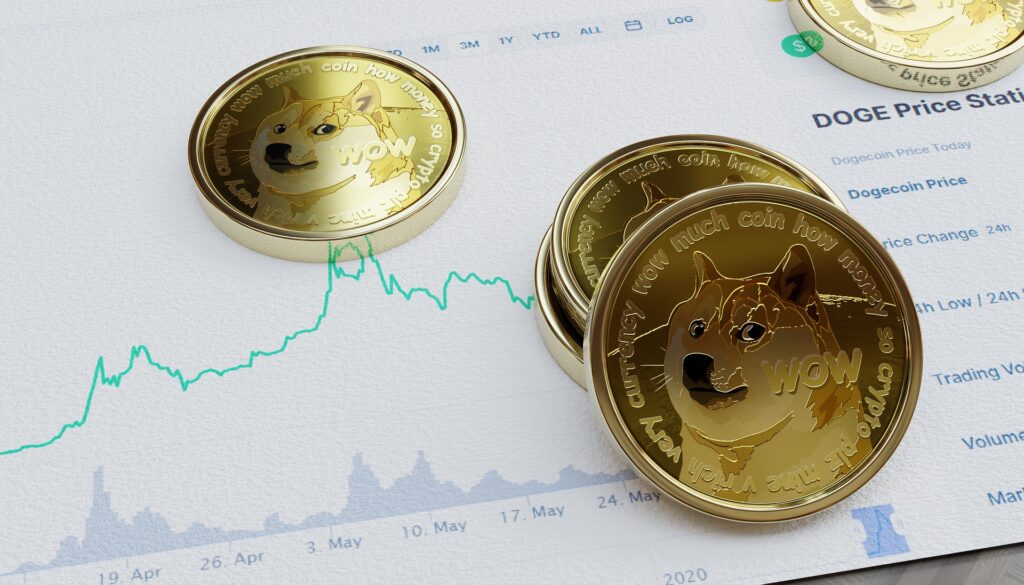 Cinema giant, AMC  Entertainment, has finally added Dogecoin to its list of accepted cryptos for gift card payments. CEO Adam Aron announced the addition of the meme coin to other cryptos, such as BTC, ETH, BCH, and LTC, while stating that users can use it to make eGift Cards purchases. 
The world's largest movie cinema chain also disclosed that it is working towards enabling users to purchase tickets and concession stand purchases with the coin, alongside other cryptos. This announcement comes weeks after the entertainment center revealed that it would consider adding Dogecoin after amassing huge support for its adoption. 
AMC Finally Fulfils Its Promise
In late September, Aron asked his Twitter followers if the cinema chain would like the meme coin to be added as a payment option. He proceeded to put it out in the form of a poll. Out of nearly 100,000 people that voted, about 71% supported the adoption. As a result, Aron decided he would consider adding the Dogecoin to the pleasure of Tesla CEO and popular Dogecoin supporter Elon Musk. 
AMC also has support for Bitcoin, Ether, Litecoin, and Bitcoin Cash, after the company disclosed that it was considering adding the cryptos in August as payment options due to demand. This was later confirmed a month after on September 16. 
AMC faced a financial hurdle in 2020 after seeing its revenue fall by 90% due to Covid. The company's stocks have since risen by more than 1,600% to date. At the moment, all seems to be going pretty well for the movie theater center. Recently, the cinematic center posted a record 3.9M visitors worldwide due to the success of 007's "No Time to Die" and Marvel's "Venom: Let There Be Carnage."
Many businesses have started to adopt digital assets as a payment option. Earlier this year, Elon Musk disclosed that Space X would accept Dogecoin for its mission outside earth, which would happen in 2022. In May, he confirmed support for BTC to be used for paying Tesla products. He late canceled it, citing the high-energy consumption and climate change. 
PortAventura World, a leisure complex and one of the largest themed park resorts in Europe, announced its website that it had started to accept Bitcoin for payments of its services. The executives of the luxurious hotel revealed that the growing adoption of cryptocurrency influenced their decision.  Tillman Fertitta of Landry stated that his chains of businesses would soon accept BTC payments and other virtual currencies.