A List Of Best Cold Wallets in 2021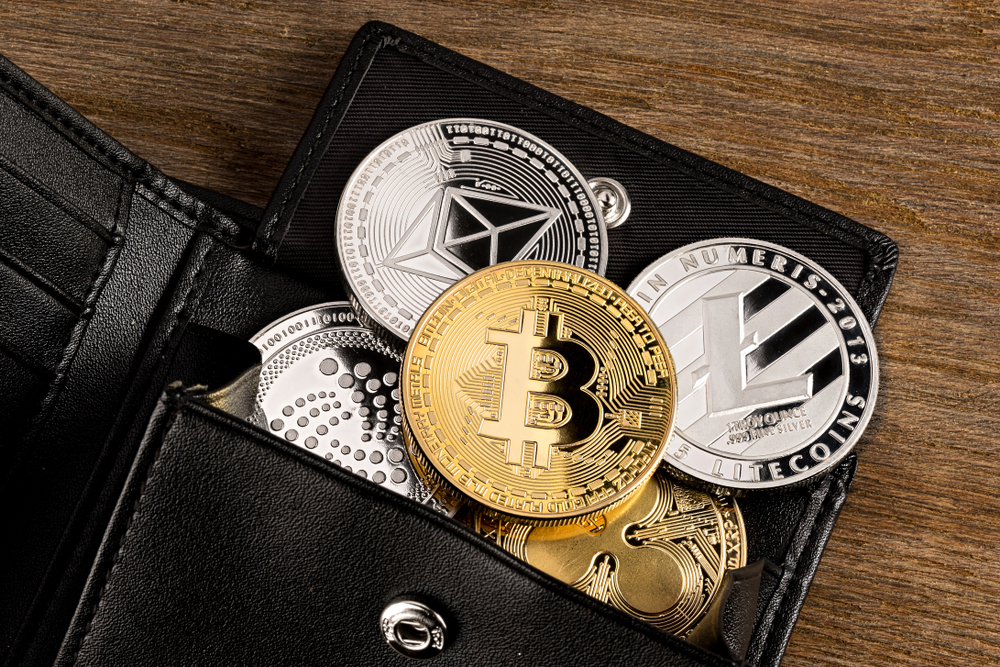 Unlike a typical wallet, which is used to store real objects such as cash, credit cards, and other stuff, crypto wallets are used to store digital assets. Only a personalized key can allow you to reach your digital assets, which are kept on the blockchain. This private key serves as proof of your possession of the cryptocurrencies in your crypto wallet. It's critical to keep your private keys secure because losing access to them can result in you losing all of the cryptocurrencies in your wallet.
Cryptocurrency wallets come in a number of different forms, ranging from hardware wallets like the Ledger, which resembles a USB stick, to phone wallets such as the Coinbase wallet, which serves as a digital banking app for cryptocurrency users. This article talks about the importance of cold wallets and the best cold wallets in 2021 to choose for your cryptocurrency assets.
A Crypto Wallet's Importance
Cryptocurrency wallets are the safest way for crypto investors to deposit their funds in a digital or physical storage spot where they can conveniently maintain their blockchain holdings and cryptocurrency assets. These wallets allow users to buy, sell, and trade bitcoins. Since some wallets only support one coin, the majority of wallets support multi-asset services, allowing users to hold multiple cryptocurrencies at the same time, including Bitcoin, Ethereum, and Cardano, and many others.
These methods ensure that the owner of cryptocurrency and blockchain holdings is the only person with access to the assets by requiring complicated passwords and implementing additional security measures such as 2-factor authentication (2FA).
What's the Difference Between Cold and Hot Wallets?
Because hot wallets are always online, they don't have to move from offline and online configurations to complete a crypto transaction. Owners with a significant number of coins should avoid keeping their funds in hot wallets. Even if a hot wallet app isn't identical to a physical wallet we use in the real-life, they share one risk: the risk of keeping a large amount of money in it.
When the amount in your hot wallet runs low, you can add more cryptocurrency to it, similar to how you might take money from an Atm to meet a momentary need and then fill in more afterwards on a regular basis.
Cold wallets, on either hand, are custom-built devices that are used to hold cryptocurrency in its material form. Among the most key benefits of cold wallets is how you can take your cryptocurrencies with you at any anytime (physically). These are often small and discreet, allowing for convenience and confidentiality when moving cryptocurrencies or merely carrying them with you.
The Advantages of Using cold Wallets
When saved offline, it's extremely difficult to hack.
You have complete control of your cryptocurrency.
There are no criteria for knowing your customer (KYC).
The Drawbacks of Using Cold Wallets
You can't import your crypto as readily because it requires time and devices to get it from your cold wallet to an exchange.
It is more costly.
What Should You Search for in a Cryptocurrency Wallet?
When selecting a crypto wallet, the most important element to consider is the wallet's safety. However, before determining which storage system to utilize, consider how you intend to use the wallet. A cold wallet is certainly your best option if you intend to acquire and hold your asset for a long time.
Limiting the amount of money that can be accessed with the less protected platforms, like exchanges, while putting the majority of your money in a more safe wallet somewhere offline is a good risk management technique. To reduce your risk, you may choose to have many wallets. Because hackers prefer centralized sites of attack, some participants have divided their cold storage secret key among a network of confidential trusted family members and friends, ensuring that no single person can be abused for the money.
2-factor authentication, often known as 2FA, is another means to confirm your identity while logging into your cryptocurrency wallet. Even if someone knew your passwords or cracked them using one of several ways, they would still have to overcome the next level of authentication, which is usually a code texted to your phone that must be typed into a sign-in form before the entrance to your wallet is permitted.
A cryptocurrency wallet may be owned by numerous people, such as business associates. Multi-signature functionality means you can configure the wallet's protection to need many keys before granting access. This prohibits anyone from using the money in an unlawful manner or exporting it to another wallet.
Best Cold Wallets to choose
Price right now: $119
The Nano X is Ledger's second-generation cold wallet. The combined edger Live platform, which is simple and easy to understand and use, supports over 1,800 cryptocurrencies, including BTC, Eth, and Cardano. Each year, the Ledger Live platform adds support for new cryptocurrencies in response to requests from the crypto community. The wallet attaches to your computer via USB cable, and it attaches to Android & Apple mobile devices via Bluetooth, a feature not found in several crypto cold wallets.
The Ledger Live software is built right into the Nano X cold wallet, and it allows consumers to handle all of their digital currencies with its good user interface. It allows consumers to keep track of their investments and add new wallets for other currencies to their devices. Despite using Bluetooth, it has a single USB-C to USB connector that is used to link it to a personal computer or a smartphone.
Price right now: $149
In May 2021, CoolWallet Pro, a new DeFi-focused cold wallet, was introduced. It has the appearance of a credit card and offers better security and a secured Bluetooth connection to keep digital currencies safe within the actual wallet while giving you full exposure to a variety of decentralized business models. It has a perfect user interface for visually inspecting data first, as well as a recessed button for manually verifying all transactions.
Through the secure element (SE), different biometric authentications, AES256 encryption Bluetooth Low Energy, and five processors to operate its SE, MCU, Power Management, and BLE, this cold wallet offers increased, multi-layer wallet security.
The secure element of the CoolWallet Pro utilizes (RNG) as well as a cold cryptocurrency accelerator and enables the ECDSA transaction signature mechanism.
It allows signing with many protocols, including ECDSA, SHA512, SHA256, ripemd160, and keccak 512, and uses BIP-32, BIP-44, and BIP-39.
The laminated shell of the CoolWallet is fused with flexible plastic printed circuit boards and elements using a unique cold compression process, making it tamper-proof and water-resistant. Its Li-ion battery may last for a month on a single charge.
CoolWallet Pro, the 3rd instalment in the CoolWallet series, was released in 2016 and is designed for DeFi users who want to employ staking protocols to place their funds on the next generation of PoS networks. The Pro adds native compatibility for Polkadot, Cosmos, Tron, and TRC20 tokens, Binance assets, ETH 2.0, Cardano, and NFTs to its current portfolio (BTC/USDT/ETH/LTC/XRP/ERC20/BNB and more).
CoolWallet Pro's use case goes far beyond basic cryptocurrency storage, allowing users to earn appealing passive profits by staking DOT, TRX, or ATOM, as well as making purchases on its smoother integrated in-app global market, which connects users to a variety of famous decentralized and centralized investment instruments. It's an excellent option for cryptocurrency users out and about who want to carry their cold wallets with them.
159 EUR is the current price.
Trezor Model T is the second generation of cold wallets, performance comparable to the Ledger, but with the added capacity of allowing users to instantly access 3rd party exchanges like Changelly and CoinSwitch through the Trezor web interface. Trezor Model T contains a touchscreen interface, making it much simpler to operate for newer bitcoin wallet clients than the previous model, which had two-controller. A MicroSD card connector on the Trezor enables you to secure the PIN and protect your device from intrusions.
The Shamir Backup function is a unique security feature that allows you to create up to 16 shares that can be utilized to recover money if anything really bad happens with your devices.
An additional useful feature is the inclusion of in-wallet exchanges. Within Trezor, you may use them to purchase bitcoin with fiat money and convert cryptocurrencies to another cryptocurrency. The process of receiving and sending crypto is straightforward. Go over to the Receive page in the app and create a recipient address that you'll have to validate on the Trezor Model T to provide an extra layer of security.
You can use the QR button on the Trezor to display the QR code for the address, which your correspondent can scan to begin the transfer. As soon as the payment is made, it will appear on the Transaction tab.
Trezor provides a thorough handbook that contains both educational content about Bitcoin and data about Trezor hardware. On its website, there's also a FAQ section to help consumers get going with the cold wallet. You may also use the fixer tool to look for answers to common issues on the wiki and fix them right away.
$49 is the current price.
KeepKey is a physical wallet in the shape of a USB key that utilizes the identical offline, cold-storage method for your secret keys and a recovery seed sequence in case that your KeepKey is damaged or forgotten.
KeepKey was designed to work in conjunction with the ShapeShift crypto conversion platform, making it easy to trade different currencies securely. KeepKey's is totally open-source, so you may verify it by looking it up on GitHub. KeepKey is a physical wallet that boasts a lot of security features. It is protected against physical theft because it is secured by a unique pin number of your choice.
KeepKey wallet is considerably larger than some other famous crypto wallets. However, this has no impact on the functionality. Setting it up and transacting virtual currencies are both simple.
$49.99 is the current price.
In 2019, the SafePal S1 physical Wallet was released. It accepts 19 blockchain networks and over 10,000 tokens, notably NFTs, which are now dominating the cryptocurrency market. SafePal is a wallet that promises to provide crypto users with a secure, straightforward, and simple-to-use coin management solution. It has implemented numerous operational and security aspects, such as restoration seed, 2-factor authentication pin number, and key-deletion pool, to help it achieve this goal, making it a somewhat safer choice than many other physical wallets on the market.
The SafePal S1 wallet has a simple design that looks like an MP3 player. It contains a rather big colour display, as well as a QR scanner and a D-pad joystick for browsing the wallet. The SafePal hardware wallet's makers also built SafePal software, which you can use to keep track of your crypto balance and execute payments.
Despite its size, the SafePal S1 has an easy onboard procedure. The widescreen and easily accessible mobile wallet software interface make it easier to connect with the cryptocurrency vault and receive or send cryptocurrencies. The SafePal S1 cold wallet and the secret keys stored on it are protected by many effective privacy and security measures, including two distinct seals packaging, 2-factor verification, offline address formation, a 6-digit pin code for the physical device, and passcode and furthermore pattern for the SafePal S1 wallet software, among others.
Price right now: $139
The Ellipal Titan wallet is famous for its top-notch security. When the Ellipal cold is in an air-gapped mode, it is technically electrically charged and electrically separated from all other systems. Ellipal Titan comes with a 4-inch coloured touch interface that makes setting up and monitoring all genuine transactions a breeze.
Unlike other physical wallets that rely on USB or Bt to verify payments, Ellipal Titan's Ellipal application relies solely on QR codes. The Ellipal Titan circuit was meant to block all direct connections, including Wi-fi connectivity, Bt, and cellular. Its anti-tamper self-destruct mechanism protects your devices from both offline and online threats. If it detects a forceful intrusion, it will erase any info contained within it. Of course, if anything really bad happens, you may always use the restoration seed to get your coins back.
Price right now: $169
The Keystone Pro (formerly called Cobo Vault Pro) is a fully air-gapped crypto cold wallet with a 4-inch display, open-source software with a fingerprint scanner, and PSBT Bitcoin compatibility for added security against malware activity.
Keystone is a BIP 32/39/44 compliant hierarchy deterministic hardware wallet. Keystone has reduced the danger of virus intrusion and increased visibility by including QR codes in transactions. This is totally air-gapped as a result of this feature.
The wallet batteries on the Keystone Pro are removable to corrosion inhibitors, but both the Essentials and Pro versions use AAA batteries, so you won't be worried about running out of power. A battery pack is also included with the Keystone Pro. Note that the Keystone Pro cold wallet is totally air-gapped, requiring the need of extra software to access blockchain networks.
Price right now: $139
One of SecuX's best famous hardware wallets is the V20. The device comes with a large colour touchscreen and batteries for offline/disconnected use, and it links to the server by USB or Bluetooth. It has an Infineon secure component chip that is CC EAL5+ approved. Known for its Bluetooth connection, which is based on AES-256 encryption for maximum data security, the SecuX V20 can go completely wireless. On smartphones, this device is completely safe to use.
The SecuX V20 can also be used as a hot wallet. For this reason, it includes a USB data cable. It can be operated on a desktop computer, laptop, smartphones both on Apple and, Androids, tablets, or Chromebook, and it is cross-platform interoperable.
The 6000mAH battery in the SecuX V20 wallet can last for roughly 7 hours and get fully charged in less than 2 hours. The SecuX V20 wallet's QR code capability enables quick financial transactions and payments from your wallet app. Crypto users may control their activities in real-time on the SecuX V20's 2.8-inch display. The item features a sleek diamond-shaped appearance with a metal side and sturdy rubber padding.
Which Cold Wallet is the Best?
This is a tricky question to answer because it depends on a variety of factors, including the computer's level of security. There is no such thing as a perfect cryptocurrency wallet. Rather, the greatest cryptocurrency wallet for you is determined by your crypto-related goals. A hardware wallet is, without question, but which one is the safest way to store cryptocurrency. A decent hardware wallet must be simple to use, interoperable with a variety of devices, and backed up with security features such as 2-factor authentication. Other aspects to consider are the operator's support system and its dependability. Before opting for a cold wallet, it's a good idea to make notes of your requirements and conduct your own analysis.

HeraldSheets.com produces top quality content for crypto companies. We provide brand exposure for hundreds of companies. All of our clients appreciate our services. If you have any questions you may contact us easily with Herald Sheets Facebook Messenger App. Cryptocurrencies and Digital tokens are highly volatile, conduct your own research before making any investment decisions. Some of the posts on this website are guest posts or paid posts that are not written by our authors and the views expressed in them do not reflect the views of this website. Herald Sheets is not responsible for the content, accuracy, quality, advertising, products or any other content posted on the site. Read full terms and conditions / disclaimer.