A Complete Guide On How To Buy Bitcoin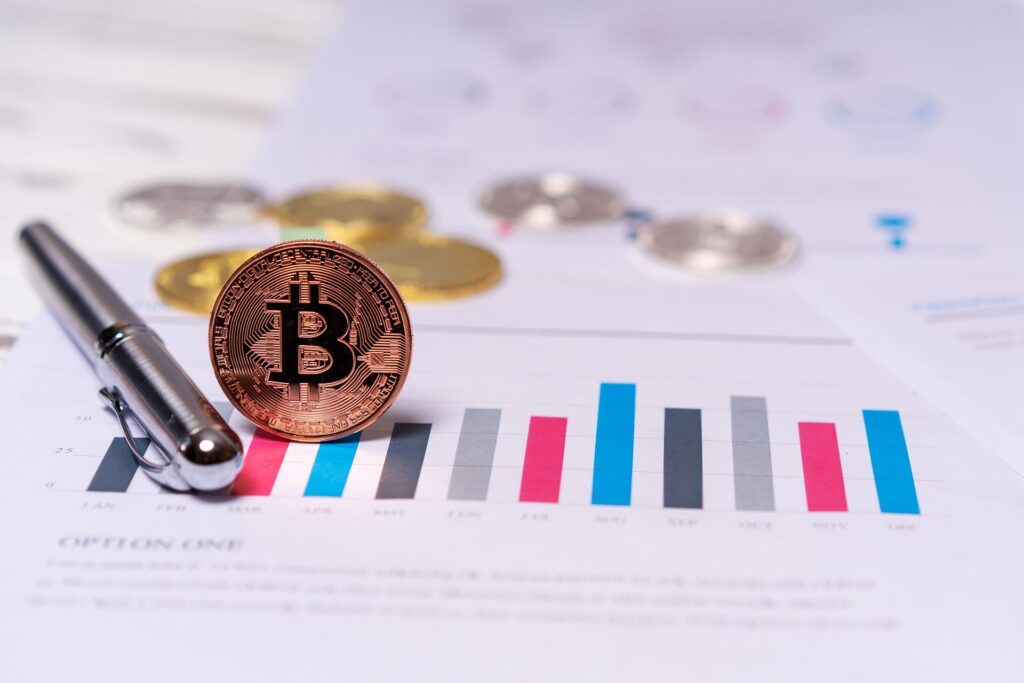 The value of Bitcoin has dramatically increased since it was launched in 2009. Its large user base only serves to enhance its reputation, and it has been able to attract an increasing number of investors and players. In tandem with the growing popularity of this technology, demand has increased, causing the price to follow a similar pattern. When Elon Musk (the founder of aerospace transportation services company SpaceX) stated in 2020 that "Bitcoin is a good thing," the value of Bitcoin skyrocketed to unprecedented heights. It has been observed that the value of Bitcoin has increased from £3,600 to £27,000 as a result of his comment.
However, Bitcoin is an experimental investment subject to significantly greater volatility than many traditional investments such as mutual funds, stocks, etc. it's true that Bitcoin has seen incredible highs. Still, it has also seen some of the most devastating lows. The experts recommend that you should not invest more than 10% in high-risk assets such as Bitcoin. Bitcoin has experienced an upsurge after the Elon musk comment, and its value was devastated after Elon Musk's ill tweet about Bitcoin. For this reason, experts do not recommend that you put more than a small percentage of your money into Bitcoin.
If you are interested in buying Bitcoins and starting your crypto journey, here is a complete guide on how to buy Bitcoins.
Things to consider before buying Bitcoins
There are several items that every aspiring Bitcoin investor should have on hand, such as,
Cryptocurrency Exchange Account
You need to have a cryptocurrency exchange account to buy Bitcoins. The process of creating a cryptocurrency account takes only a few minutes, but you'll need to provide some information, such as your Social Security number and the number of your bank account, debit card, or credit card, in order to fund your Bitcoin account.
Secure Internet Connection
Whenever you make financial decisions online, it is critical to use a secure, private internet connection. Buying bitcoins in a cafe, hotel room, or other public place is not encouraged.
Privacy and security of the account
For Bitcoin investors, the issues of trust and security are critical considerations. Even though there are no real bitcoins, it is generally not a good idea to boast about significant bitcoin holdings. Authorization of transactions can be performed by anyone who obtains the private key to a public address on the Bitcoin blockchain. The location of private keys should be kept hidden; if criminals learn about considerable holdings, they may seek to steal them. Keep in mind that anyone who has access to your public address can see your account balance. Therefore, storing major investments at public addresses that are not directly tied to the addresses used for transactions is a smart idea.
Payment methods include everything from bank transfers to credit cards and debit cards. You can also make the payment through different payment apps such as Google Pay, Paypal, Apple Pay, Samsung Pay, etc. Face-to-face cash exchange and even bartering and trading are also acceptable for the payment of Bitcoin. Each payment option comes with its own set of tradeoffs in terms of convenience, privacy, and the fees connected with it.
From where you can buy Bitcoins
A variety of platforms and venues exist for purchasing bitcoin, such as digital wallet providers, centralized spot exchanges, peer–to–peer markets, OTc desks (Over-the-counter); these are private exchange centres. You can also buy them from the payment apps like PayPal and Google pay, and Specialized Bitcoin ATMs bit; keep in mind that starting in early 2020, Bitcoin ATMs progressively require government-issued IDs. It is also feasible to acquire bitcoin in person if you live in a certain area. For example, you may trade cash for bitcoin with a friend in Exchange for receiving a predetermined quantity of bitcoin in return.
Buying Bitcoins
Once you have set up your cryptocurrency exchange account, the next step is to buy the bitcoins. There are several options available for buying bitcoins.
Buying Bitcoin from cryptocurrency Exchange
You can purchase Bitcoin from the cryptocurrency exchanges, and for that, you have to pay a certain percentage of the price to the Exchange. You can but the Bitcoin for the exchanges in simple three steps.
Step 1: Select an Exchange
There are various exchanges available, but as a novice, you'll want to choose one that offers a good combination of ease of use, minimal fees, and high levels of security. Usage of an exchange that allows customers to withdraw their cryptocurrency into a personal online wallet for safekeeping is considered best practice in most cases. You should also consider the following factors when selecting a Bitcoin exchange: it should be based in your jurisdiction and accept a payment method that you are comfortable with — for example, if you want to purchase Bitcoin using a credit or debit card, you should look for an exchange that accepts cards and charges the lowest fees possible.
The most popular, secure, and easy to use exchanges in the United States are Coinbase, Gemini, Kraken, Coinmama, Exmo, Binance US, CEX.io. All of these exchanges require a Know Your Customer (KYC) platform and personal identification documents. Exchanges also charge a transaction fee for each transaction. This fee can be either a flat fee (if the trading volume is low) or a percentage of the total trading volume (if the trading volume is high). In addition to the transaction fees, there is a processing fee associated with credit cards.
For instance, Coinbase charges a spread of approximately 0.5 percent on each transaction, in addition to a service fee. In most cases, the fee is the greater of two things: either a variable percentage that changes depending on the region and payment method (for example, 1.49 percent for a purchase funded by a U.S. bank account) or an upfront fee that varies from $0.99 to $2.99 depending on the amount transferred. In a similar vein, the Gemini exchange trades bitcoin. According to the size of the purchase or sale, transaction fees range from $0.99 to 1.49 percent of the total order value, plus an additional fee of approximately 0.5 percent.
Step 2: upload personal information on the Exchange
It is necessary to gather your personal documents after you have selected an exchange. The information you provide may include images of your driver's license or Social Security number. You are also required to share your employer details and the source of your funds, depending on the Exchange. The information you may need will vary depending on where you live and the laws in that area. The procedure is essentially the same as that for opening a traditional brokerage account.
The Exchange will only allow you to connect a payment option after it has verified your identity and legitimacy with the Exchange. Most exchanges will enable you to connect directly to your bank account, or you can connect with a debit or credit card.
After you have selected exchange and established a payment method, you may begin purchasing Bitcoin. In recent years, bitcoin exchanges have gradually gained popularity among the general public. They have expanded tremendously in terms of liquidity and the number and variety of options they offer. The changes in operating procedures at bitcoin exchanges correspond to the shift in the business's public image.
Cryptocurrency exchanges today provide a variety of order types and investment options. The vast majority of cryptocurrency exchanges accept both market and limit orders, with some also accepting stop-loss orders. Kraken is the most diverse of the exchanges described above in terms of order types. Order types supported by Kraken include market, limit, stop-limit, stop-loss, take-profit, and take-profit limit.
Buying Bitcoin with PayPal
PayPal is a payment method that can be used to purchase Bitcoin. PayPal stated in October 2020 that their users would be able to buy and trade cryptocurrencies, such as Bitcoin, directly from their PayPal accounts starting in October 2020. When using PayPal to purchase Bitcoin, there are two options. The first and most convenient approach is to use your PayPal account to buy cryptocurrencies on the open market. Second, you can utilize the funds in your PayPal account to acquire cryptocurrencies from a third-party supplier using the funds in your PayPal account. This option is not as convenient as the first since only a small number of third-party websites allow customers to purchase Bitcoin using the PayPal button, making it less suitable.
You can buy Bitcoin with PayPal with the existing balance in your account, or you can also link your debit card to the PayPal account, or you can link your bank account to it. But when making a Bitcoin purchase through PayPal, it is not possible to use a credit card. For purchasing Bitcoin, PayPal will display pricing for you to see and compare. However, due to the inherent volatility of cryptocurrency pricing, those prices are vulnerable to rapid fluctuations. It would be best to ensure that you have sufficient cash in your account before proceeding with the purchase.
The shortcoming of purchasing Bitcoin with PayPal is that you are unable to transfer the cryptocurrency outside of the payment processor's platform once it has been purchased. Consequently, you will be unable to move cryptocurrency from PayPal's wallet to an external crypto wallet or your own wallet due to this restriction.
Buying Bitcoin from Stockbrokers
Some traditional stockbrokers (the firms or individuals you sell ETFs and other options trades) also provide a platform for cryptocurrency trading. So you can buy bitcoins from the stockbrokers too. Robinhood was the first mainstream financial broker to offer bitcoin trading services in the United States. Robinhood does not charge any fees for bitcoin trades, just as it does for stock trades on its platform. Cryptocurrency trading, including bitcoin, is also available through TradeStation and eToro, which also offers a unique social trading platform that allows users to mimic the actions of popular traders.
Buying Bitcoin P2P (Peer-2-Peer)
In contrast to decentralized exchanges, which anonymously match buyers and sellers and handle all parts of the transaction, various peer-to-peer (P2P) exchange platforms allow users to communicate with one another more directly. Some of the popular P2P tools to buy Bitcoin are Bitquick, Bisq, and Local Bitcoins. Com. But If you are purchasing bitcoin from an individual, proceed with extreme caution.
On LocalBitcoins, you are responsible for locating a seller willing to sell to you at an acceptable price. LocalBitcoins sellers may have different limits, such as only accepting a specific sort of bank transfer or only being willing to sell a particular amount of Bitcoin. It is advantageous to use a peer-to-peer service such as Local Bitcoins since the transfers are almost always quick. Once you place your fiat cash into escrow, the seller has a specific window of time, generally 80 minutes, to pay you your Bitcoin. If they do not follow through, your money will be returned to you, and you will be given the opportunity to try again.
Purchasing digital currency is straightforward on a decentralized exchange, but buying Bitcoin, in particular, can be challenging. It is due to the fact that Bitcoin does not allow smart contracts and hence must be "wrapped" to be purchased and traded on a decentralized exchange. To trade Bitcoin on a decentralized exchange without wrapping it or performing an atomic swap, the exchange must employ a fast off-chain matching engine capable of dealing with state channels across several blockchains.
The majority of peer-to-peer Bitcoin exchanges have implemented a reputation system, which means they keep track of and publish the trading history of their customers on their websites. For those interested in purchasing using a P2P exchange, you'll want to find sellers who have a strong reputation, which means they've completed multiple trades and have never received a complaint.
Buying Bitcoin with a credit card
The procedure for acquiring Bitcoin with credit cards is quite similar to the process for purchasing the cryptocurrency through automated clearing house (ACH) transfers or with debit cards, which are both available options. You will be required to enter your credit card information with the exchange or online trading firm and authorize the transaction before the transaction can be completed. Making investments through the use of a high-interest instrument such as a credit card, on the other hand, is never a wise choice.
Buying Bitcoins with a credit card is not recommended because Purchases made with a credit card might be very pricey. Credit card companies treat Bitcoin purchases as cash advances, and as a result, charge exorbitant fees and interest rates on such transactions.
Because of the related processing fees and the danger of fraud, not all cryptocurrency exchanges allow Bitcoin purchases made using credit cards. Their decision to do so may be in the best interests of their customers. It is because credit card processors may impose additional fees on such transactions. Consequently, in addition to paying transaction costs, you will incur processing fees, which the exchange may pass on to you due to the transaction.
Buying Bitcoins with the BTC ATM
Bitcoin ATMs operate in the same way as Bitcoin trades in person. Individuals can acquire Bitcoin with cash by inserting it into a machine, subsequently transferring it to a secure digital wallet. These work in the same way as regular ATMs, except that you can use them to purchase and sell bitcoin. The Coin ATM Radar shows that there are more than 7,000 bitcoin ATMs in the United States.
While some Bitcoin ATMs allow you to insert your cash to purchase Bitcoin, others will enable you to do the inverse and sell your digital assets for money, such as USD — but for the time being, we are only concerned with purchasing Bitcoin. Some Bitcoin ATMs require KYC measures such as inputting your phone number or displaying identification, while others are not – it all depends on the service provider you choose.
Where your bitcoins go after you buy them
After you purchase the bitcoins, they store them in a digital wallet called Bitcoin Wallet. There are two types of Bitcoin wallets: A hot wallet or a cold wallet is a type of wallet. Transactions with a hot wallet are typically faster, but trades with a cold wallet may include additional security measures that keep your funds safe and make them take longer.
They are also called online wallets. Hot wallets are digital wallets that run on Internet-connected devices such as PCs, smartphones, and tablets, among other things. It can expose you to risk because these wallets generate the private keys to your coins on these Internet-connected devices, telling you to attempt.
The most basic definition of a cold wallet is that it is not linked to the Internet and, as a result, is at a significantly lower risk of being hacked. These wallets might also be referred to as offline wallets or hardware wallets, depending on their design. Using a cold wallet, a small, encrypted portable device, you can download and carry your bitcoin. Cold wallets can cost up to $100, but they are significantly safer than hot wallets.
Conclusion
Bitcoin which is normally recognized as the largest digital currency in the world has achieved greater milestones over the course of the last few hours. Due to these milestones, it has attracted massive traffic and a lot of people from across the entire world want to purchase this digital asset. Keeping this rising popularity of Bitcoin in mind, in this guide, we have to tried to discuss simpler ways through which you can buy Bitcoin (BTC) to make it convenient for you to purchase this crypto.

HeraldSheets.com produces top quality content for crypto companies. We provide brand exposure for hundreds of companies. All of our clients appreciate our services. If you have any questions you may contact us easily with Herald Sheets Facebook Messenger App. Cryptocurrencies and Digital tokens are highly volatile, conduct your own research before making any investment decisions. Some of the posts on this website are guest posts or paid posts that are not written by our authors and the views expressed in them do not reflect the views of this website. Herald Sheets is not responsible for the content, accuracy, quality, advertising, products or any other content posted on the site. Read full terms and conditions / disclaimer.