$4 Million Doge NFT Meme To Be Auctioned Off In Multiple Pieces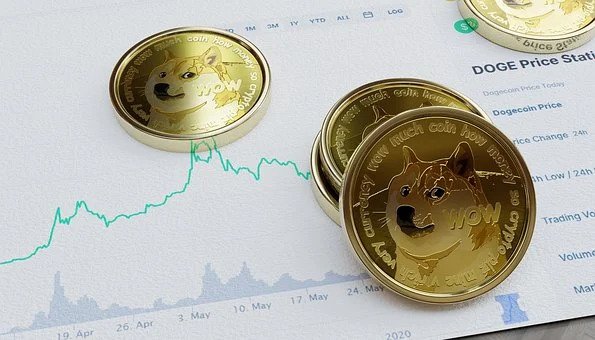 NFT worth $4 million bearing the original Doge meme is set to be fractionalized into ERC-20 tokens and sold to the bidders in a billion pieces. Atsuko Sato, who owns the meme, Kabosu sold the digital art for a record 1696 ETH, approximately $4 million in mid-June to PleasrDAO. PleasrDAO, a decentralized autonomous organization, will auction the Doge digital art in sixteen billion tokens called $DOG from September.
According to the DAO, about 20% of the fractionalized token will be ready first on the Miso platform. After the initial supply, the fractionalized NFTs will then be traded or exchanged on DEXs platforms. The current value of the token is reflected by the increase in price in the Doge. 
Token Holders Can Discuss the Valuation
Holders of the token will reportedly have the power to determine the token's valuation based on the price of the original NFT. The non-fractionalized NFT will be re-auctioned at a later date by PleasrDAO. In a blog post posted on Pleasr website, the DAO will not auction the Doge NFT until the fractionalized token reaches the wider audience and community.
Meanwhile, SEC issued a warning about the framework of the fractionalized token. In March, Hester Peirce said that fractionalized tokens could be considered as investments products if they are sold as interests. Peirce added that issuers should be cautious when selling fractional tokens of NFTs because when this happens, the tokens become a security.
Fractionalized Tokens and Doge Has Caught the Eye of Top Investors
Fractionalized NFTs allow investors to obtain a small share of the original NFT. With NFTs increasing in prices, investors could earn much more from fractionalized tokens. Japanese Tennis Superstar Naomi Osaka has indicated an interest in investing in cryptocurrency after Doge caught her attention. 
The Japanese star also revealed that she too up interests in crypto after seeing people talk about the performance of Dogecoin in the market online. The former world number one has already ventured into the NFT community by partnering with an Autograph platform belonging to Tom Brady. The partnership will produce different collectibles of NFT autographs from the superstar player. 
Dogecoin is on a bullish run and will soon eclipse a $1 billion trading volume. The altcoin is becoming popular on social media, and experts are predicting its continuous rise till the end of the year. However, crypto scrutiny by SEC and other regulatory bodies may affect its price in the future.