21Shares AG to Launch World's First Cardano (ADA) and Stellar (XLM) ETPs on Swiss Stock Exchange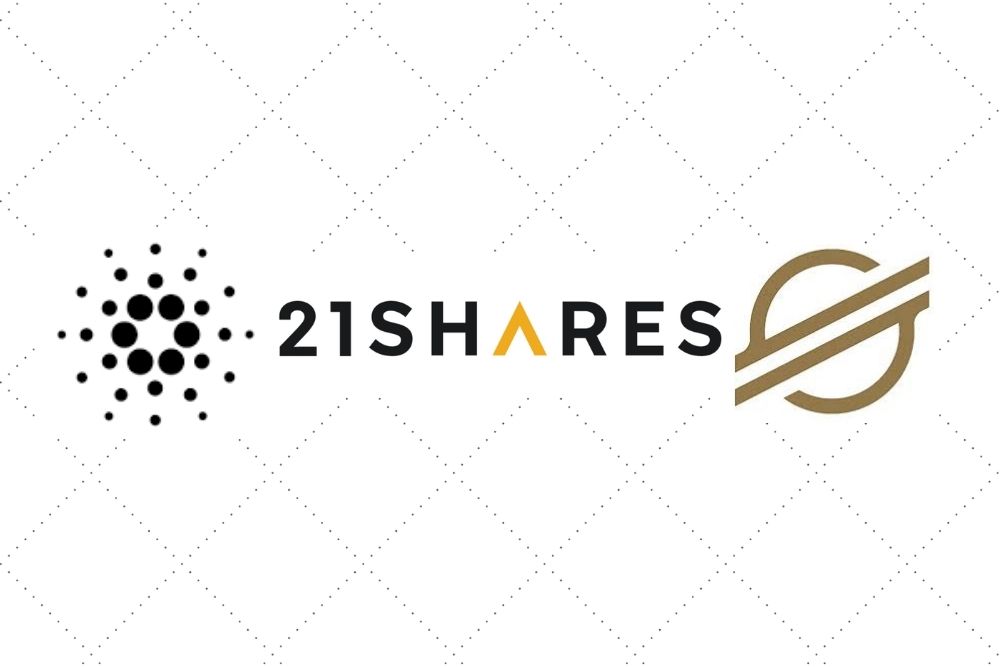 As a report has it, Switzerland-based 21Shares AG, a leading issuer of cryptocurrency exchange-traded products (ETPs), has announced its plan to launch the world's first Cardano (ADA) and Stellar Lumens (XLM) ETPs on the Swiss stock exchange.
Based on the report released on globenewswire by 21Shares AG, the firm is launching the products due to the vast increase in interest in the two assets involved (Cardano (ADA) and Stellar Lumens (XLM). These two ETPs, AADA and AXLM, will go live on 26th April 2021, the report stated.
Read Also: NowPayments Integrates Cardano (ADA) With Its Payment System, Creates A Plugin For Shopify
Exchange-traded products (ETPs) can be described as collateralized and non-interest paying debt securities designed to replicate the performance of an underlying asset.
The press release shared by 21Shares AG in relation to the two products reads in part as follows:
"The ETP structure is 100% physically collateralised, segregated and replicates 1:1 the tracking of both crypto assets. Coinbase will assume custody for XLM and Kingdom Trust for ADA.
"Physical replication for AXLM and AADA aims to track the performance of stellar (XLM) and Cardano (ADA) with each unit of the ETP backed by approx. 40 XLM and 16 ADA respectively at launch. Both products have a base fee of 2.5% p.a and will also be available on the Stuttgart and Dusseldorf MTFs."
Read Also: World's Leading Asset Manager with over $1.4 Trillion To Issue New Fund on Stellar Blockchain
Reacting to the new development, the CEO of 21Shares AG wrote:
"Following active lobbying with the authorities to extend the innovative and forward-thinking asset launches, we are on track to deliver these new innovative and market-leading crypto ETPs.
As the leading crypto ETP issuer, Swiss and European institutional alike are asking us for simple and effective access to these new blockchain technologies. These new ETPs deliver what they asked for and we expect to add another 2 new crypto ETPs this quarter on top of new listing venues."
---
Follow us on Twitter, Facebook, Telegram, and Download Our Android App